ToyLand: Program Your Own Star Wars Droids with this New LEGO Set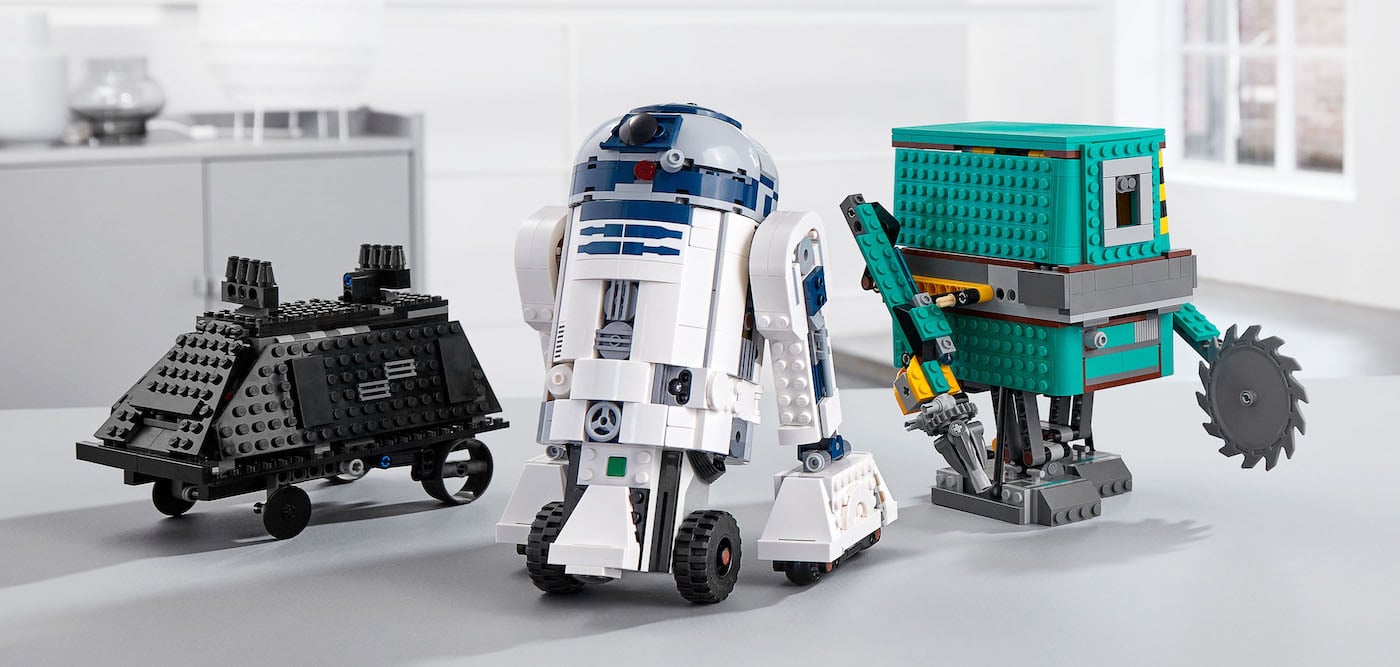 These droids really move – this set includes R2-D2, GONK, and Mouse kits that have Move Hubs that can be controlled by an app.
These new kits allow fans to build and program their favorite Star Wars droids using LEGO BOOST. Each set includes all three droids that include motors, sound effects, and Bluetooth move hub pieces. Download the drag and drop code companion app to program them to do all sorts of fun things – including more than 40 custom missions.
These will be available this fall; price has not been released.
BOOST Droid Commander – 1,177 pieces
The set includes a color & distance sensor, interactive motor, Bluetooth (Move Hub) and 1,177 pieces – enough to build all three lovable R2-D2 robot, Gonk Droid and Mouse Droid, each coming with their own personalities, skills, and authentic Star Wars sounds and music
R2-D2 measures over 7" (20cm) high and 5" (14cm) wide. LEGO® Gonk Droid measures over 7" (18cm) high, 3" (9cm) wide and 6" (16cm) long. LEGO Mouse Droid measures over 5" (14cm) high, 3" (9cm) wide and 6" (17cm) long.
Free LEGO® BOOST Star Wars™ app is available for selected iOS, Android and Fire smart devices. Using the app, young commanders can build the droids, insert the Bluetooth controlled Move Hub into the droid they want to see solve each of the 40+ missions, and bring it to life using the intuitive drag-and-drop coding environment.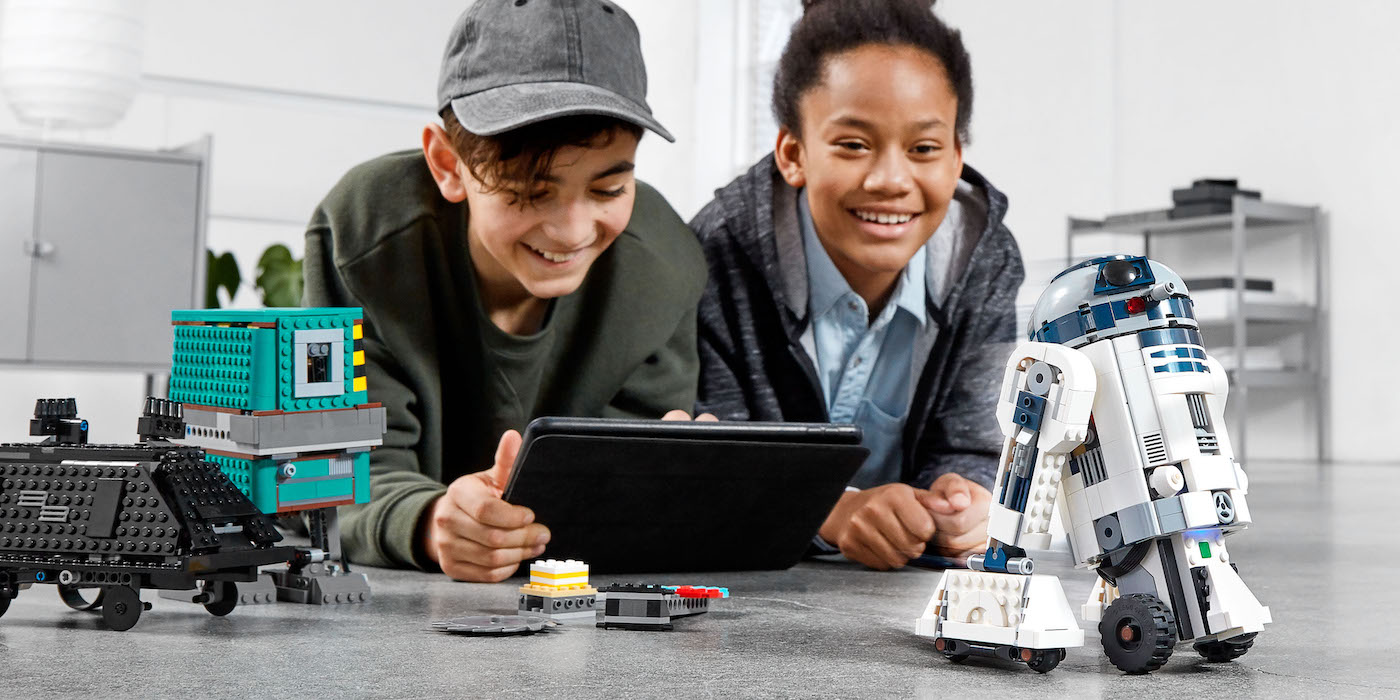 Mission examples include:

R2-D2:
– Plot a course
– Receive and decode an incoming message
– Party infiltration
– Assisting flying an X-wing
GONK Droid:
– Arena Training
– Work as a load lifter
– Ready for the fighting pit
– Power droids
Mouse Droid:
– Thrash sweep
– Thrash dump
– Message delivery
– Locate Rebels