Warhammer Fest 2019: Chaos Knights Codex Revealed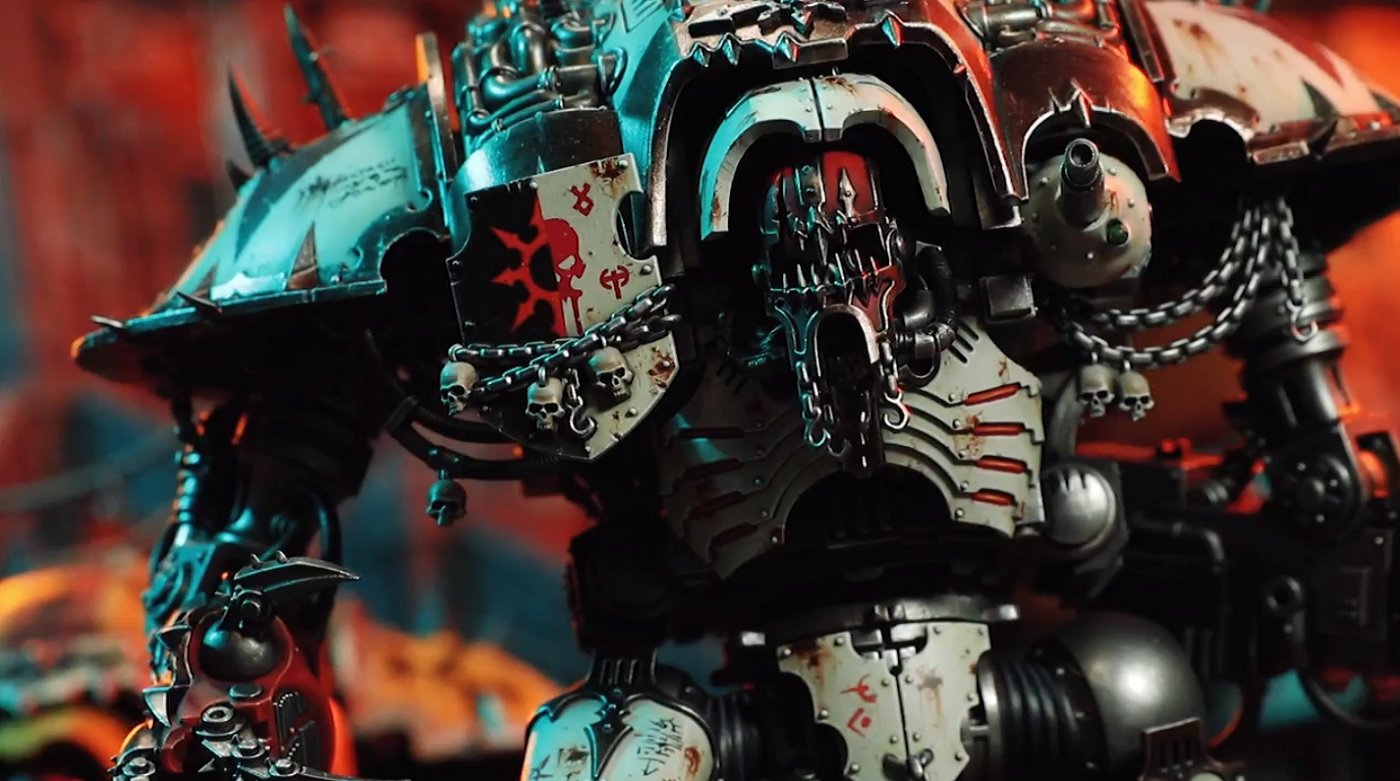 Chaos is getting some Knight-sized reinforcements along with a brand new Codex to use.
The Chaos Knights are coming to town in a BIG way with a new Codex and what appears to be a ton of new Chaos bits joining the range:
via Warhammer Community
"This kit is all-new, and packed with grisly details that make it instantly recognisable as a dark mirror of its loyalist kin – all while maintaining great posability and plenty of options for customisation. You'll be able to build either a brutal Knight Rampager or the dominating Knight Despoiler, with a range of armour plates, faces, spikes and horns for making your Chaos Knight your own."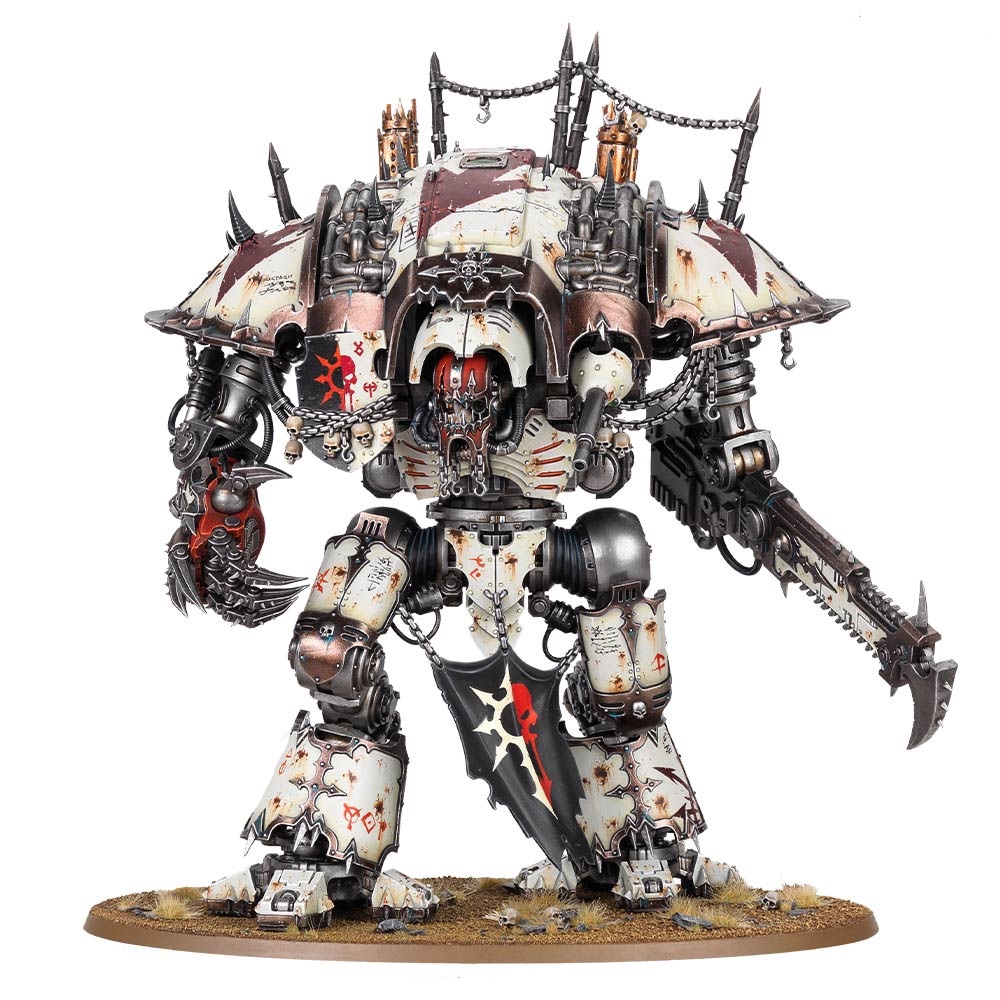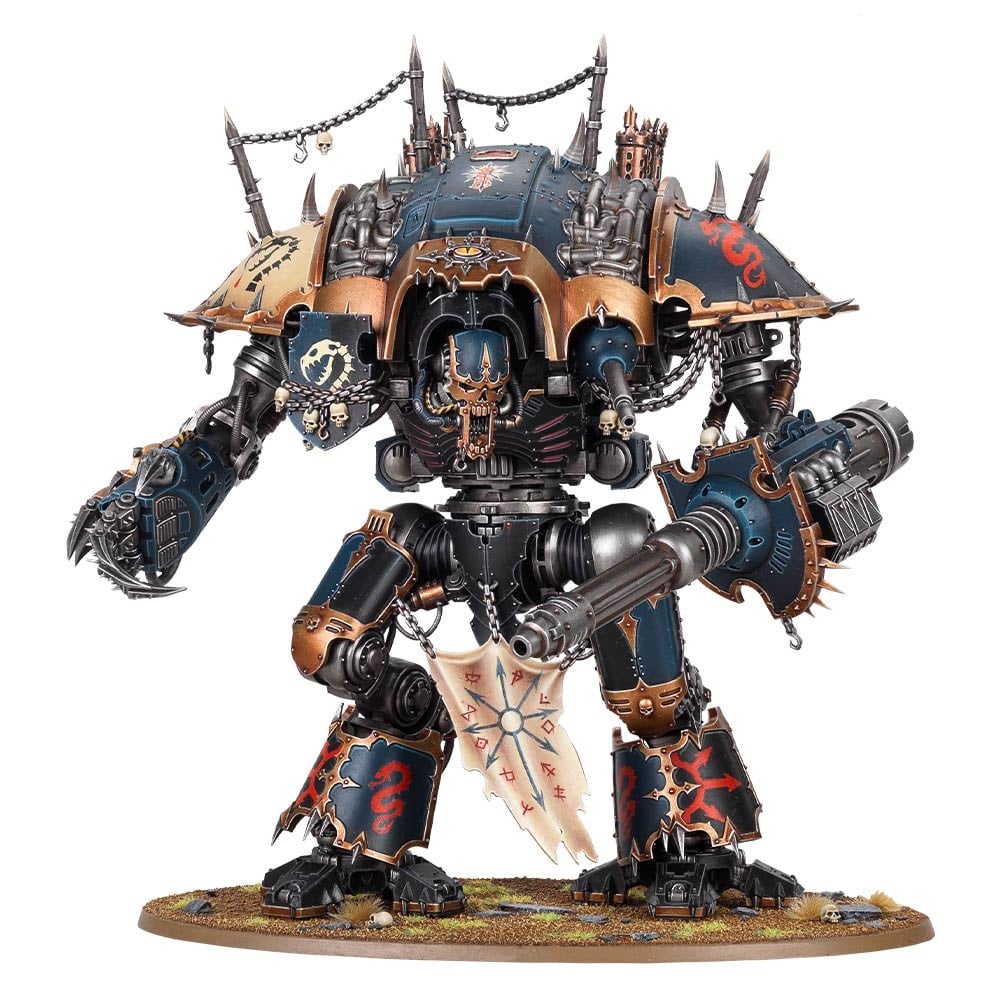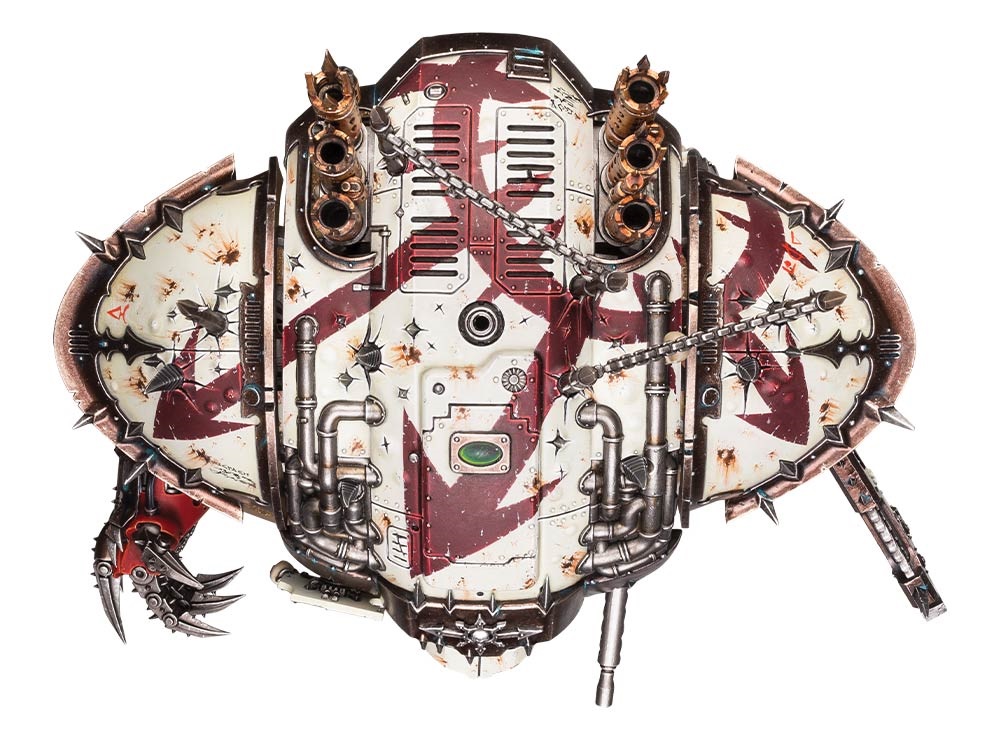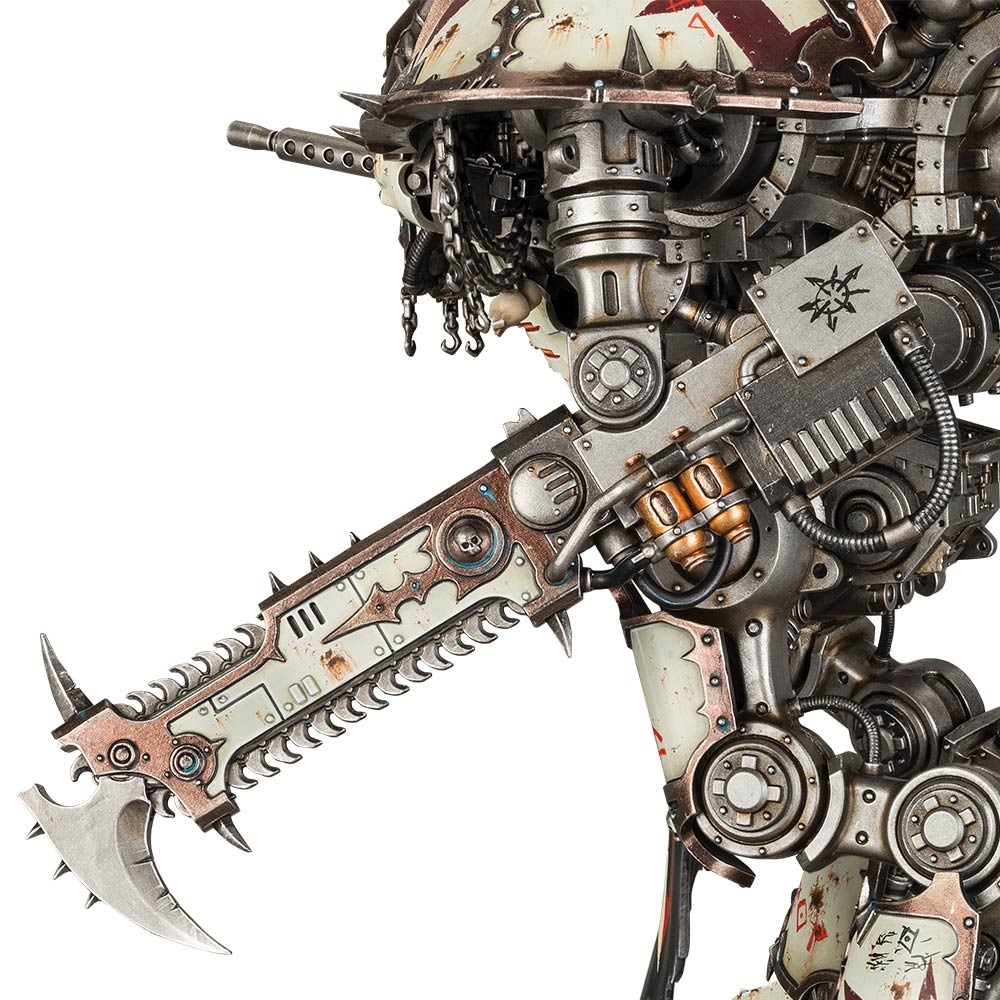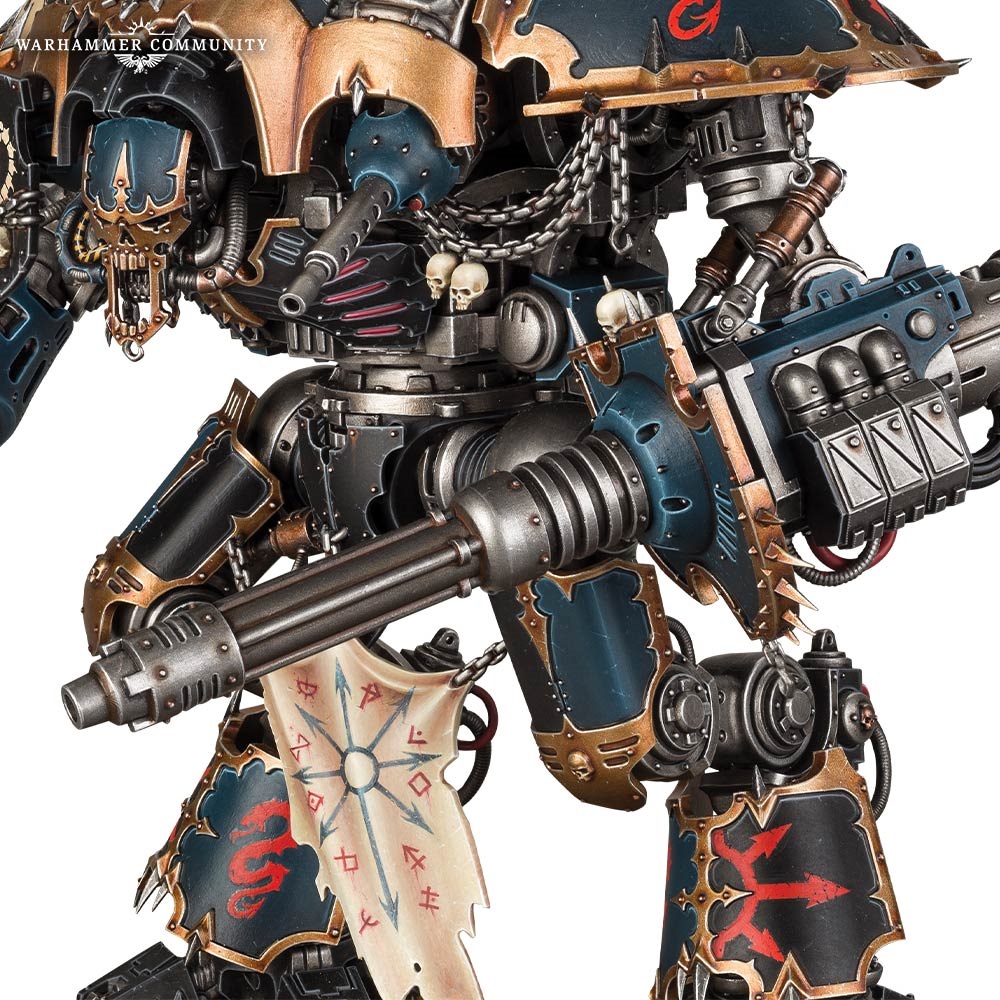 That's not all either. Accompanying this new kit with all those fancy Chaos Bits is a new Chaos Knight Codex, too: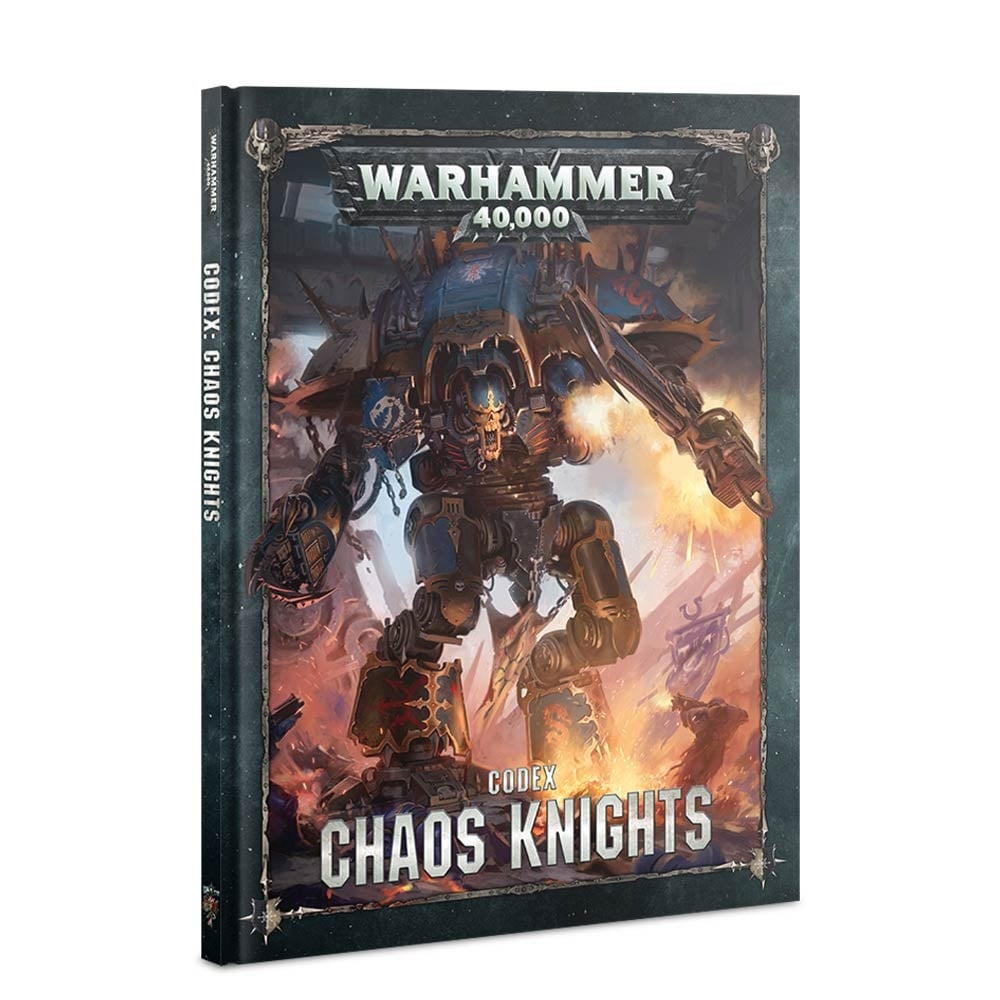 Subscribe to our newsletter!
Get Tabletop, RPG & Pop Culture news delivered directly to your inbox.
Get ready for a dark mirror of their loyalist kin. All the Knights that were in the Index: Renegade Knights are going to be usable and now they will get access to all the other things a codex brings: Stratagems, Warlord Traits, Relics, and more!
This is looking very promising to help make chaos even deadlier on the tabletop. And if you noticed in the preview, it wasn't JUST the new Knight Rampager or the Knight Despoiler with some new looks. It's unclear if those were just conversion or if we can expect new chaos kits for those models as well – either way this is certainly going to make chaos exert an even bigger impact on the tabletop!
What do you think of the new look for Chaos Knights – are you looking forward to the new Codex?