Warhammer Fest 2019: Exclusive Minis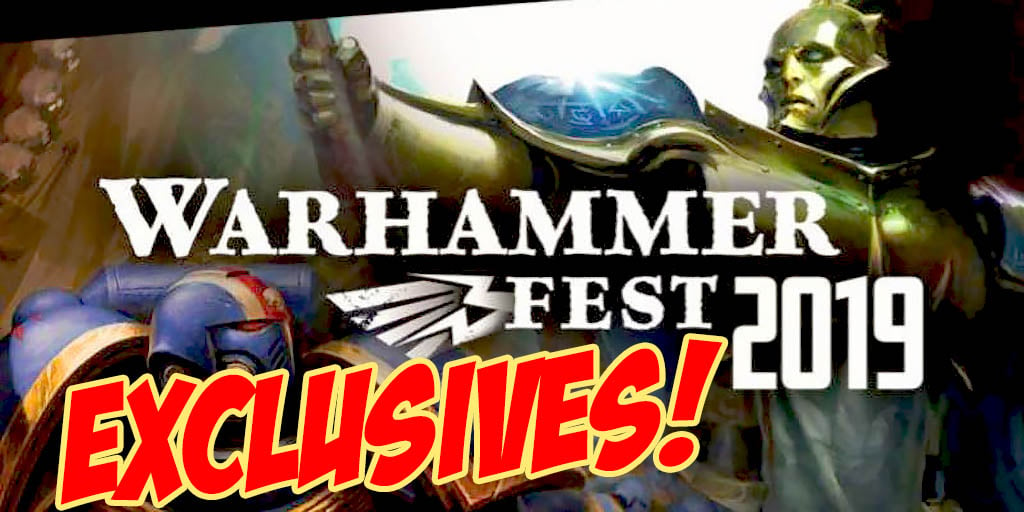 We're getting a first look at what exclusive minis GW will be offering ONLY at the event this weekend. Take a look:
Warhammer Fest 2019 is this weekend! Here are all the details and where you get your last minute tickets:
Warhammer Fest is the ultimate celebration of all things Warhammer. Held in the Ricoh Arena, Coventry, UK on the 11th and 12th of May, it's your chance to meet our creative teams, hang out with fellow fans, and immerse yourself in a complete Warhammer experience.
With this ticket, at Warhammer Fest, you can:
– Meet the Warhammer Studio – chat with the writers, designers, and artists behind the games, settings, and miniatures you love.
– See the Best-painted Models in the World – the display cabinets will be full of stunning entries for this year's Golden Demon, and you can even enter the competition yourself.
– See New Stuff First – learn about exclusive reveals at the Warhammer Preview alongside upcoming releases previewed around the show.
– Learn from the Pros – get painting tips, studio insights and more in a range of seminars throughout the weekend.
– Pick Up Event-only Items – our show sales stands will have a range of exclusives and merchandise you won't find in stores.
The Exclusive Miniatures
GW put up these images up of event only minis and items: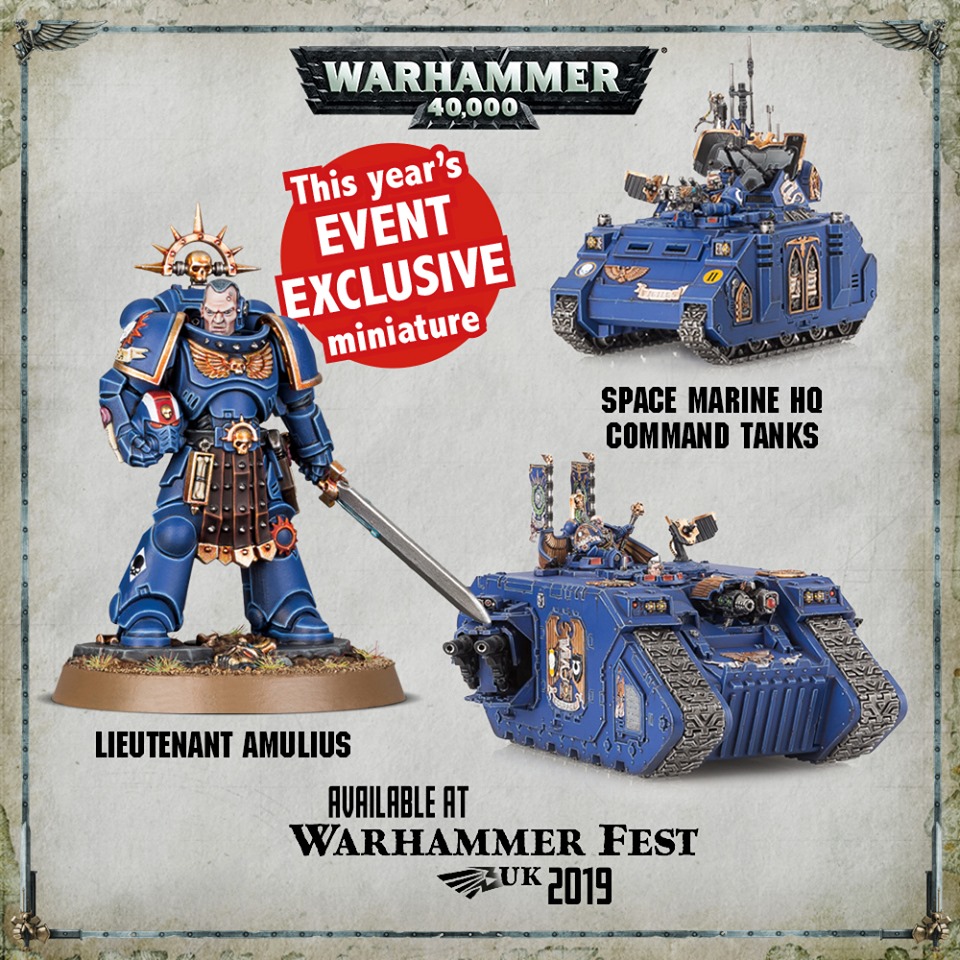 Subscribe to our newsletter!
Get Tabletop, RPG & Pop Culture news delivered directly to your inbox.
Get yourself a fancy Primaris Lieutenant, and some super blinged out HQ tanks.  And you thought the Repulsor had a lot of stuff up top…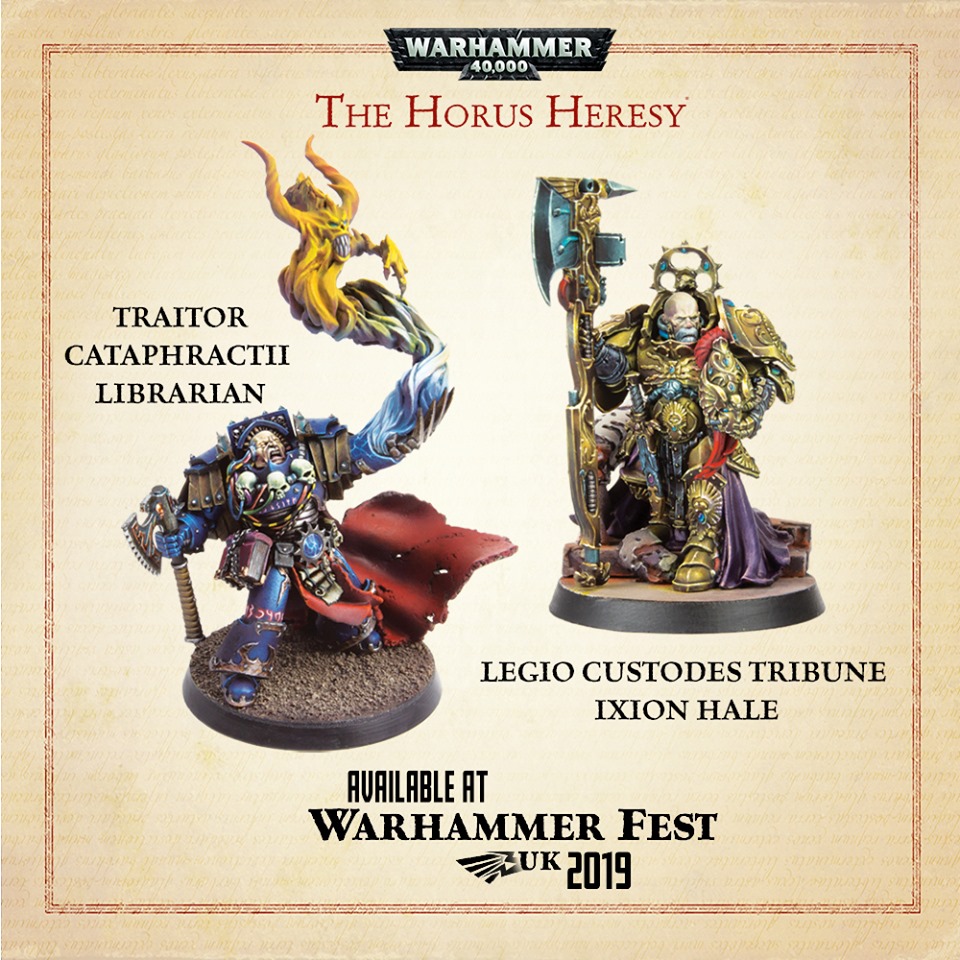 For the 30K fans, a Traitor Librarian, and a bearded Custodes round things out. Both of these will do great double duty in 40K armies.
Finally, who doesn't like a set of dual-use 40K/AoS objective tokens and a fancy dice tray?
~What are you thinking of picking up? I'm partial to the Custodes dude myself.