The Cult of the Burning Man is making quite an entrance in the new edition – this band of fire starters is ready to burn the Guild down.
The new new rule book brings with it including 7 new faction books with a ton of lore, new models, ways to play, and cards are on their way. This new box will be available the same day the new edition launches.
For some, all it took was a glance to the sky. For others, a few pages in a book. There are those who might not even have any direct correlation or revelation to the man-shaped star that suddenly floated above London that one fateful night. Those who are weak and wanting have been more welcoming to his beauty, embracing how his divine presence has warped their very being. Some stared in wonder for days as his reach broadened, heat rising. But at one capacity or another, the Burning Man has touched all who exist beneath its brightly burning flames.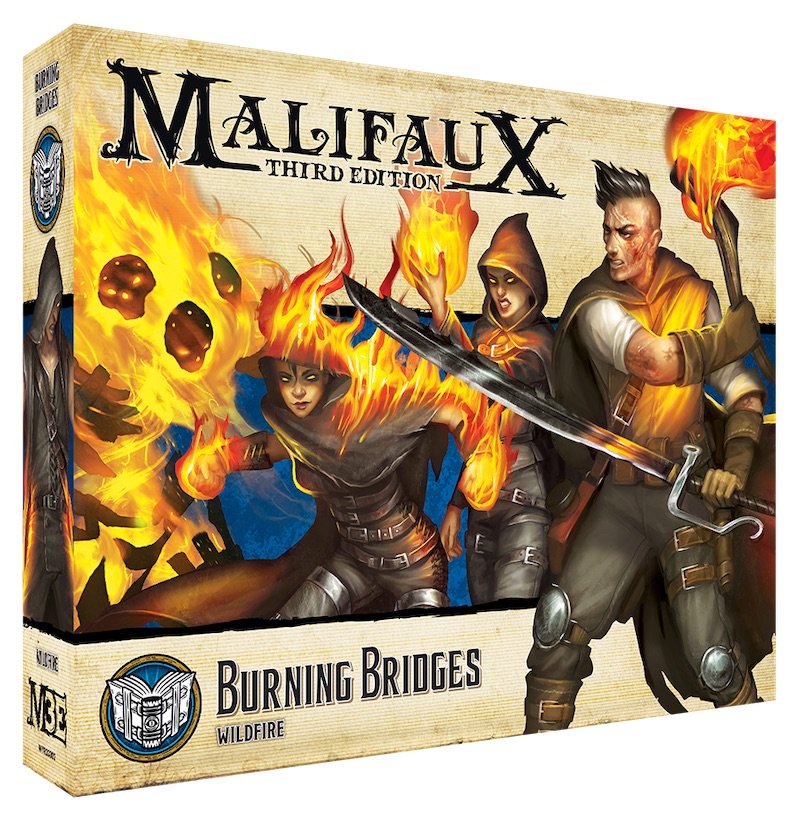 Unfortunately for some who wished to welcome the Burning Man into their hearts, he had chosen another path. Rather than give Elijah Borgmann the power he sought, the Burning Man instead burned his flesh and gave him inspiration. Once an Earthside anarchist who caused a lion's share of problems for the Guild, he believed that he could cause no more harm to London than the rest of the Burning Man's loyal followers could, so he gathered his likeminded radicals, branded in fire, and took them to Malifaux.
It wasn't long until he and his ideals found their way to Anasalea Kaeris and the Arcanists. Together, Elijah, the Firebranded, and the flaming angel herself will bring anything associated with the Guild to ash and ruin.