Hot off the internet folks, your first look at one of the new plastic Sisters of Battle. This one will be available on Warhammer Day, come and see!
All right everyone, time to dust off your best jokes about the end of 8th Edition, because the Sisters of Battle are not just getting their Codex sometime this year, they're getting models–and it looks like everything is working out the way it's supposed to? Surely this means there's a near-earth object whose orbit will decay or a black swan event will occur and plunge us into an Ice Age before they can actually come out. But, dang, that new Sister looks amazing.
via Warhammer Community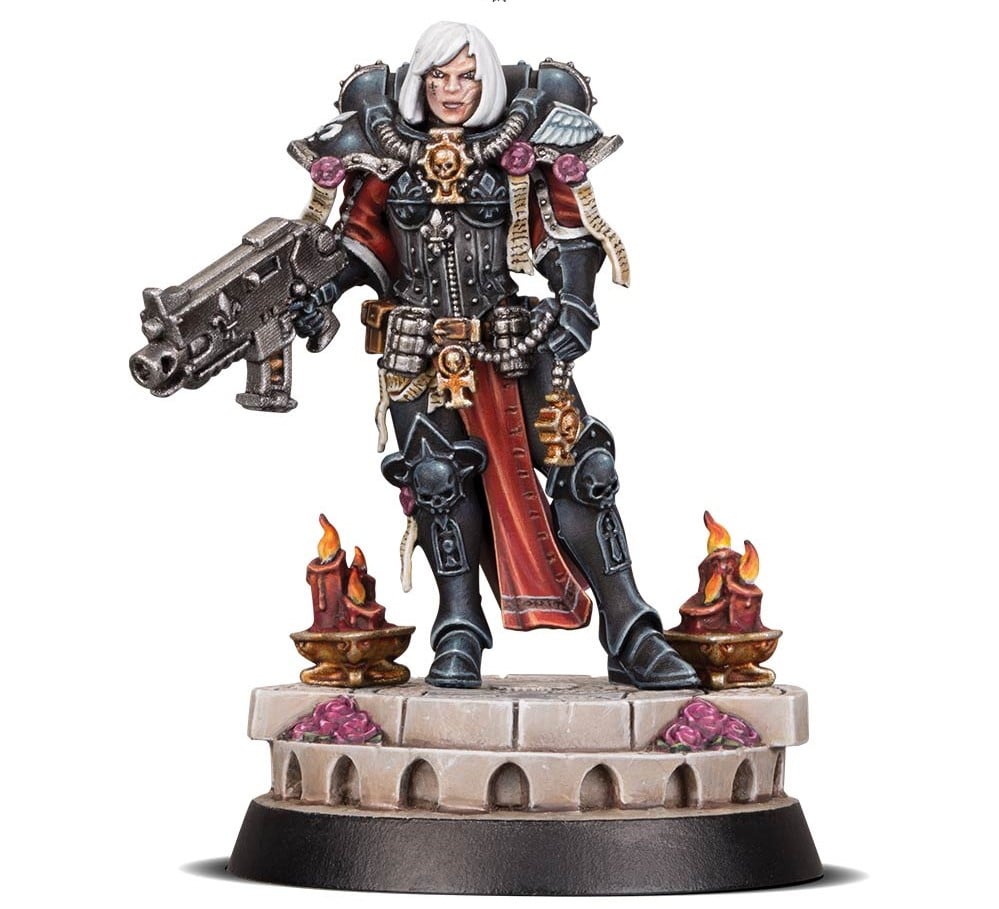 What better way to celebrate an entire day dedicated to the Warhammer hobby than with the release of the first model from one of the most hotly anticipated miniatures ranges in years?! As well as the awesome new miniature, the Sister Superior Amalia Novena set includes an A4 art print of the original Karl Kopinkski artwork, and a Warhammer 40,000 datasheet for a Battle Sisters Squad, including the profile for a Sister Superior.
Sister Superior Amalia Novena will be available on June 29th at GW stores around the world–but if you're worried your store will run out of stock before you get in, Sister Superior here will also be available as a direct-only miniature from Games Workshop's online store.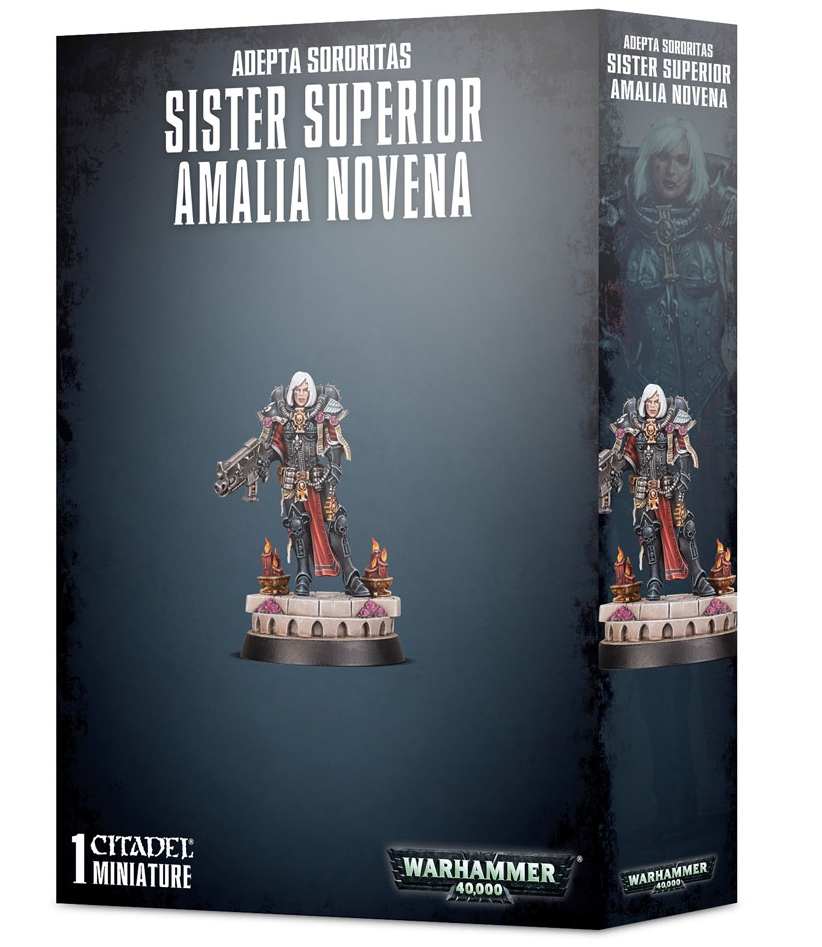 So there's no need to panic and go get in a series of ever-heightening events as you and Sinbad both try to get the very last Sister Superior Amalia Novena, only to end up inexplicably cosplaying as her and a Daemon Prince on a giant 40K parade. But, if you want to do a 40K recreation of Jingle All The Way I won't stop you.
Just let us know if you do. That sounds rad.