This week on TFG Radio, Adam, Danny, John talk 40K! Gentleman's(&Ladies) GT, excitement at the Flying Monkey GT, a preview of Boise Cup, and more!
We are once again together for another episode of TFG Radio! This episode the gang talks about Adam's experience as a judge at the Gentleman's GT, the disqualification that occurred at the Flying Monkey GT, Adam basically pulling a John move right before the Boise Cup, and more!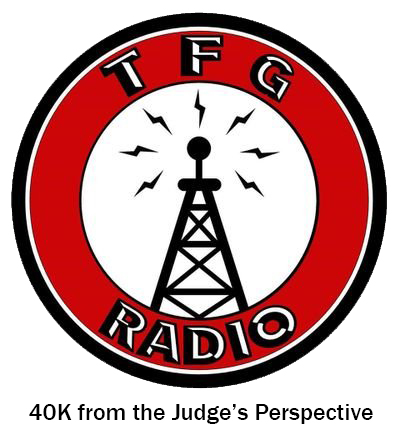 TFG Radio Twitch Stream Episode #41
~I hope you enjoy the show! Be sure to say something in the comments section. Whether it's your opinion of the show itself, or just to suggest something we could talk about in the future, be sure to drop us a line.

If you're a fan of the show, and would like to help us to make the show better, be sure to visit our page and support today:
TFG Radio Patreon