This week on TFG Radio, Adam, Danny, John and Tom are on to talk 40K! Gentleman's(&Ladies) GT, first time judging, Knight Challenge results, and more!
Hey everyone! We have a full house today as Adam, Danny, John, and a dude named Tom are on board the 40K train. They discuss the upcoming Gentleman's(&Ladies) GT, which Adam is judging, the first time they had judged an event, Adam's quest for the wooden spoon (apparently), and more!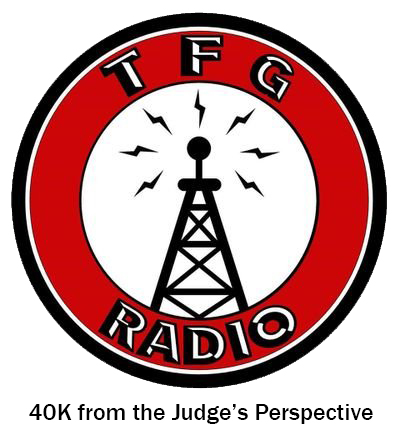 TFG Radio Twitch Stream Episode #40
~I hope you enjoy the show! Be sure to say something in the comments section. Whether it's your opinion of the show itself, or just to suggest something we could talk about in the future, be sure to drop us a line.

If you're a fan of the show, and would like to help us to make the show better, be sure to visit our page and support today:
TFG Radio Patreon