40K: Slaanesh Teases New Chaos Knights In New Apocalypse Datasheets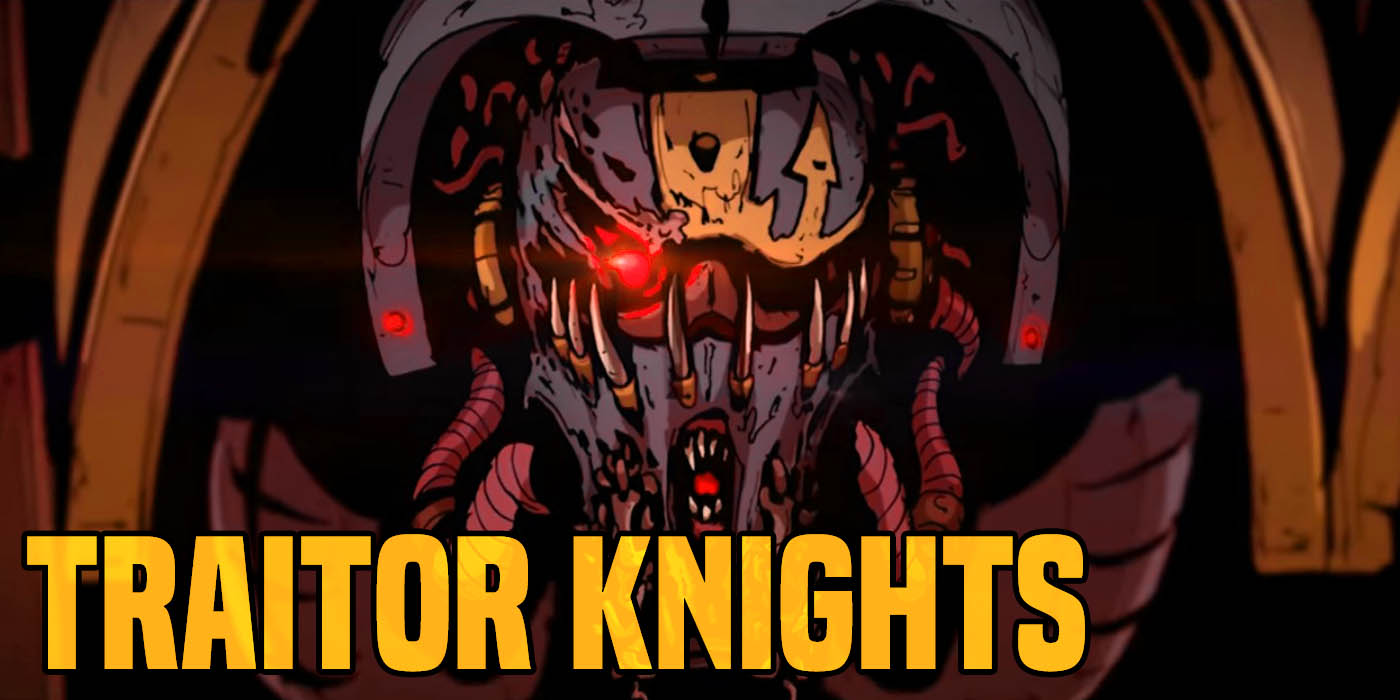 If anyone's going to tease out anything, it's Slaanesh–but there's a hint of things to come for the Renegade Knight Codex in the Apocalypse datasheets.
Spotted hidden among all of the Apocalypse releases today, there's a new list of names in town. The Renegade Knights are on display. And while we don't have a full 40K preview for everything yet… we do have a comparison of their stats. And if you have the Knights Codex and a Knight stat block, then it seems pretty easy to convert all of these to get an idea of what Renegade Knights will actually be like once their Codex drops.
via Games Workshop
First up, here's a quick listing of what's what in the Renegade Knights world in case you need it.
War Dogs are the Chaos Equivalent of Armigers
Knight Despoilers are the equivalent of Questoris Class Knights
Knight Tyrants are the equivalent of Dominus Class Knights
And as you'll see they have all the weaponry you would expect of their Imperial equivalents. Here's the Armiger equivalent, the War Dog:
Armiger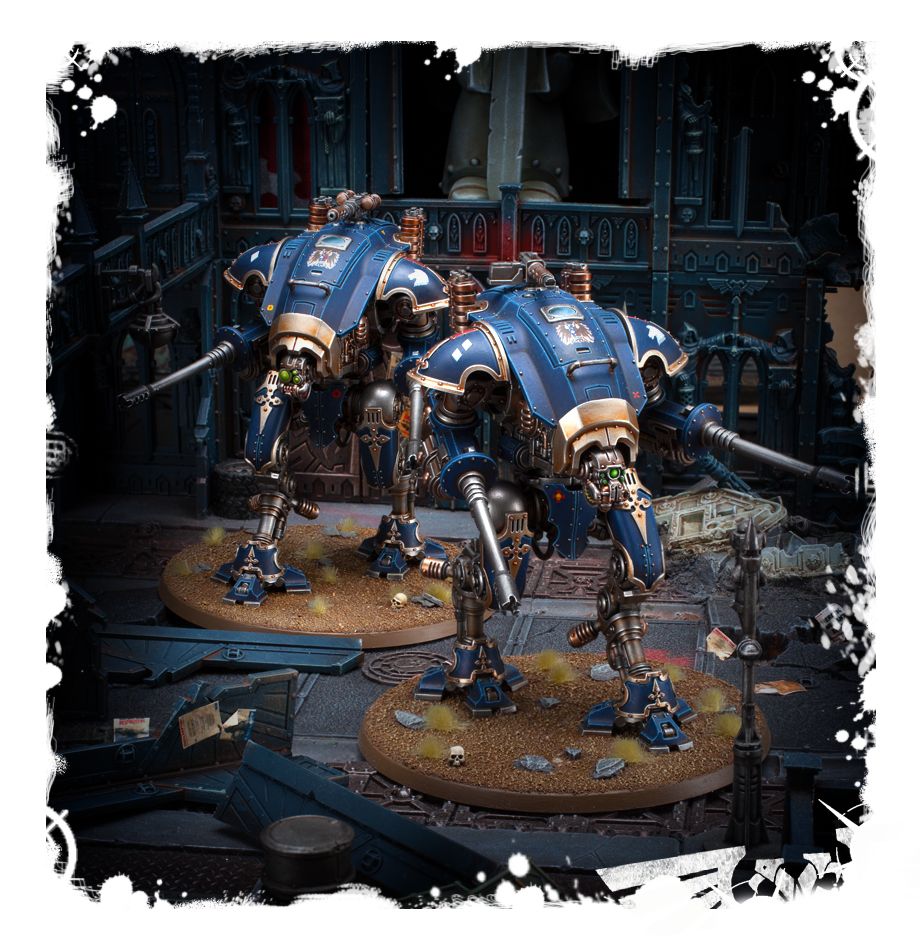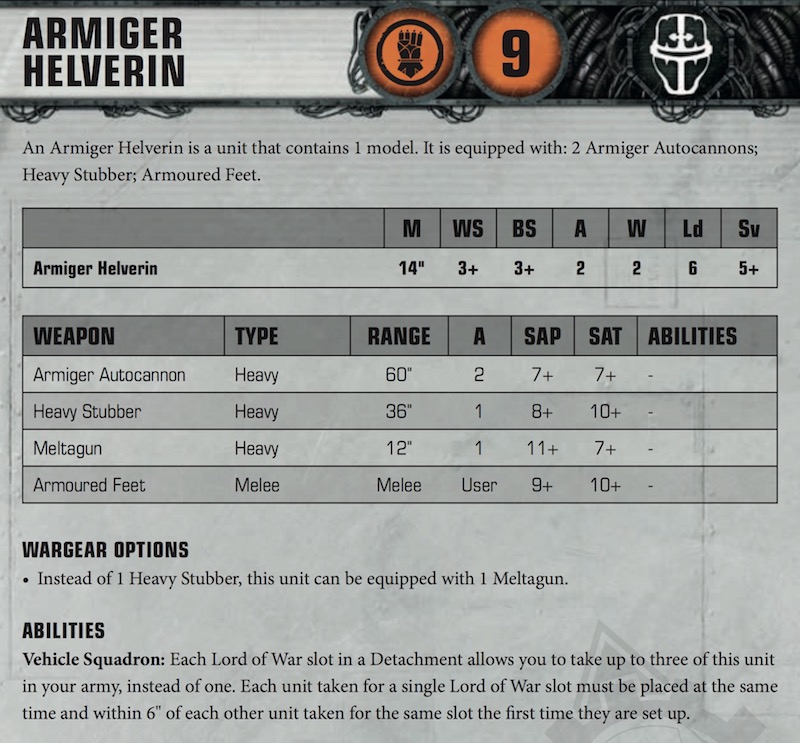 And for Comparison, here's the War Dog: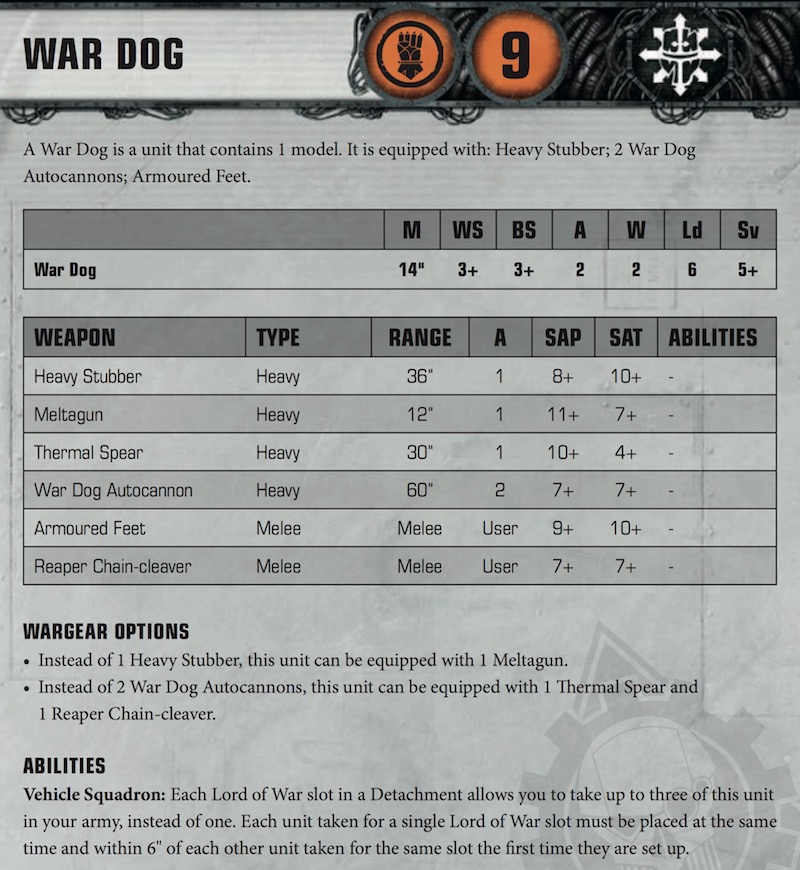 Knight Questoris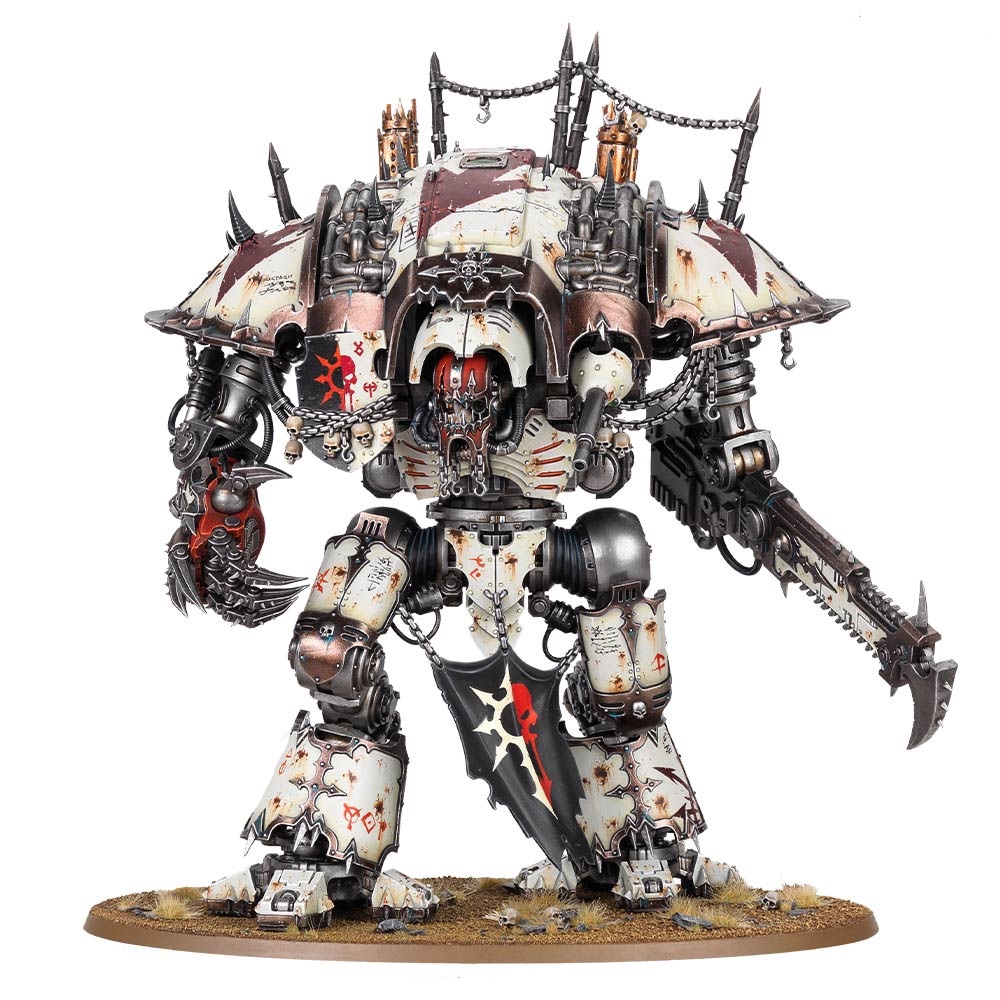 Now here's a Knight Questoris: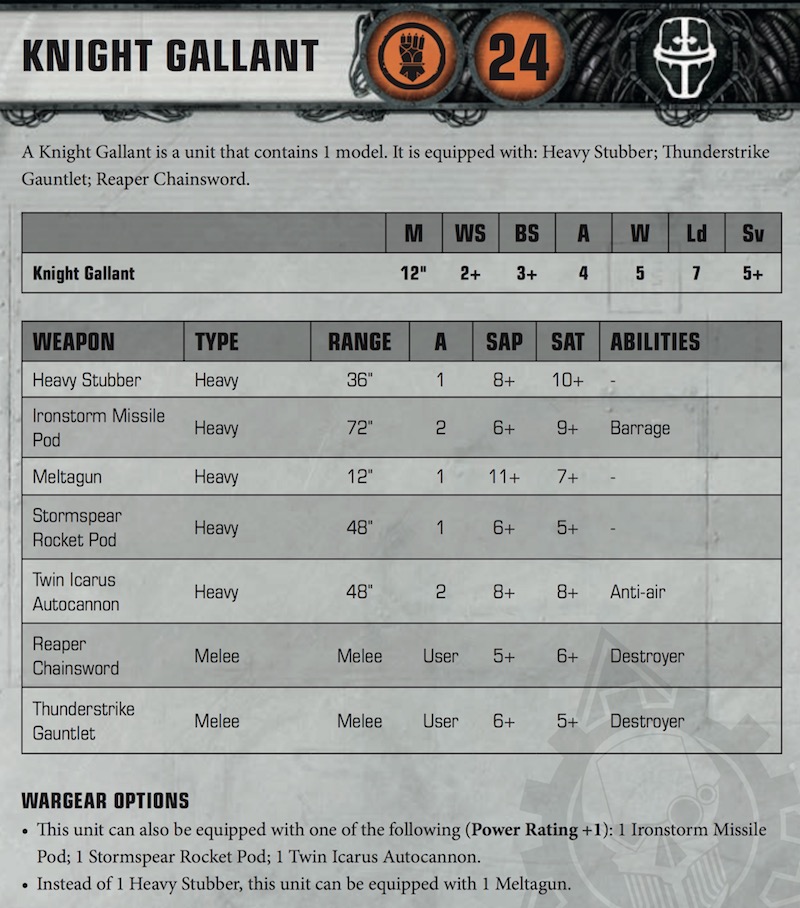 Subscribe to our newsletter!
Get Tabletop, RPG & Pop Culture news delivered directly to your inbox.
And it's Renegade equivalent: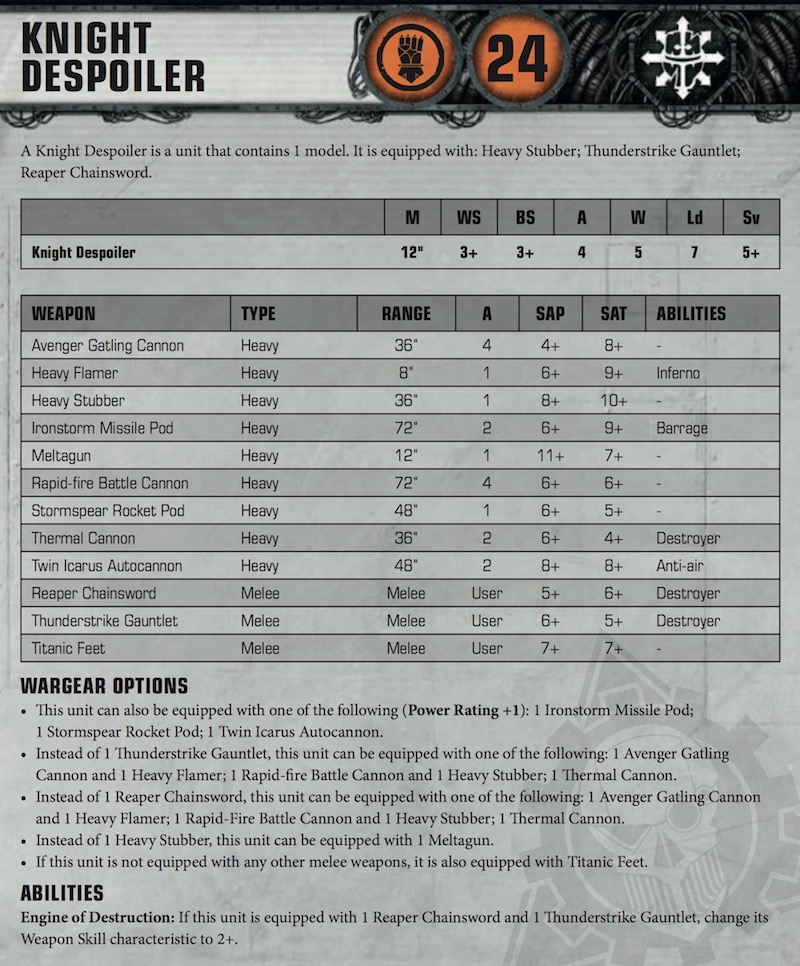 Knight Dominus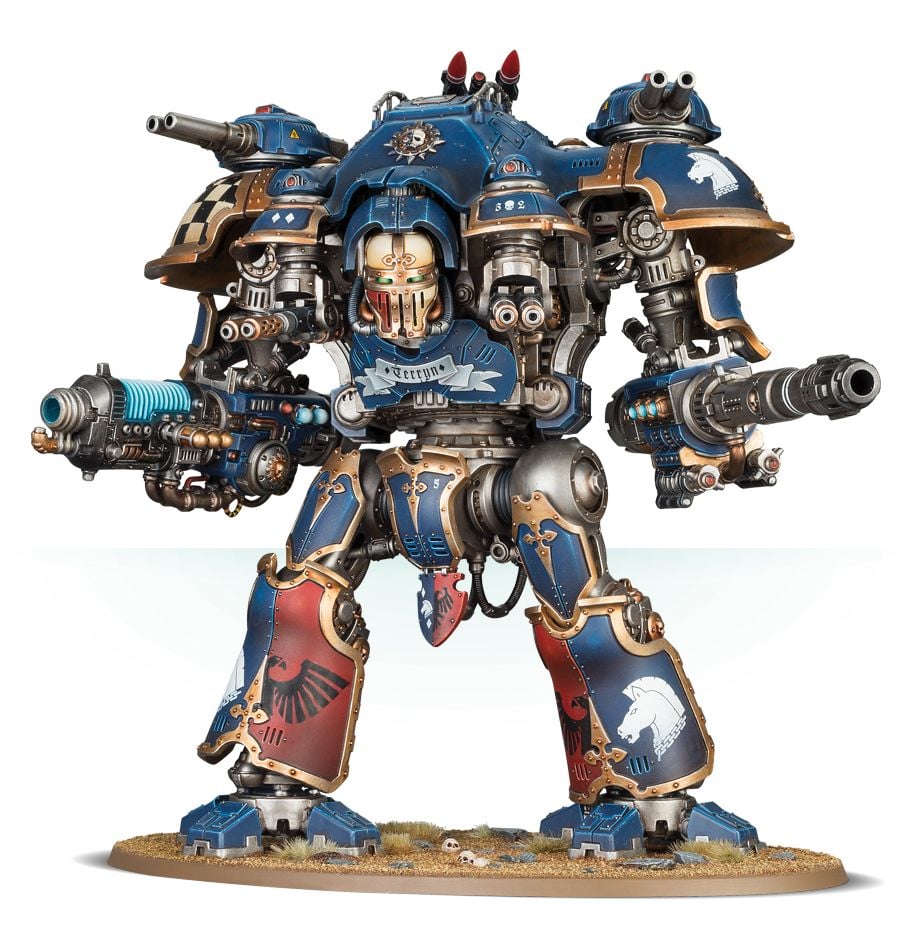 And finally we bring out the really big guns for the Knights Castellan: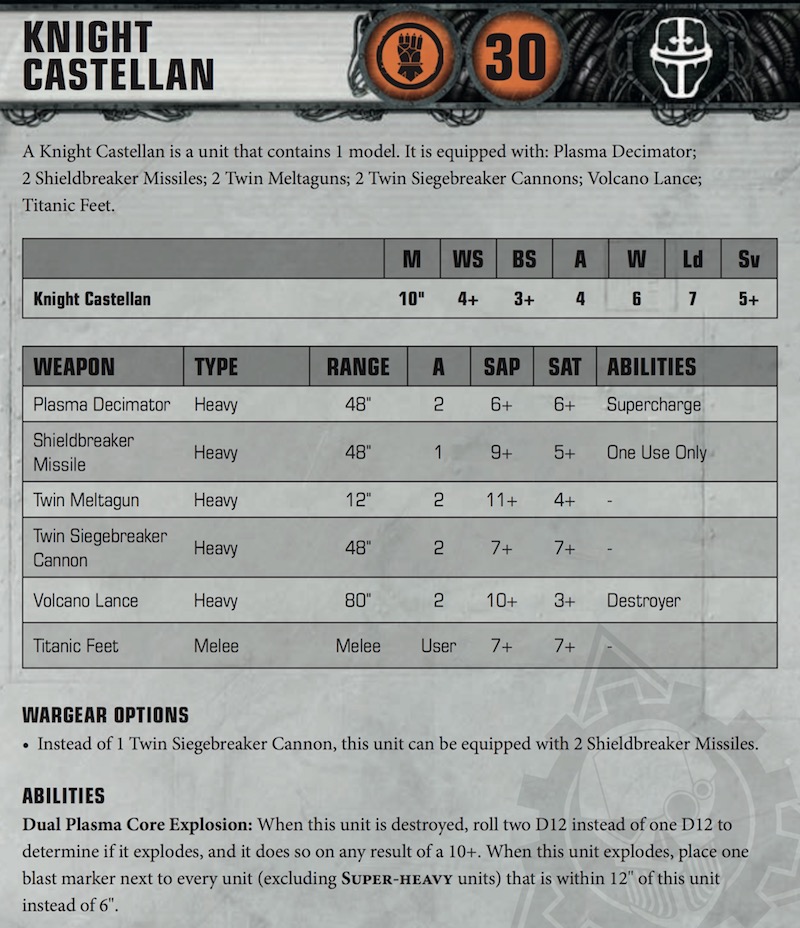 And it's Chaos Counterpart: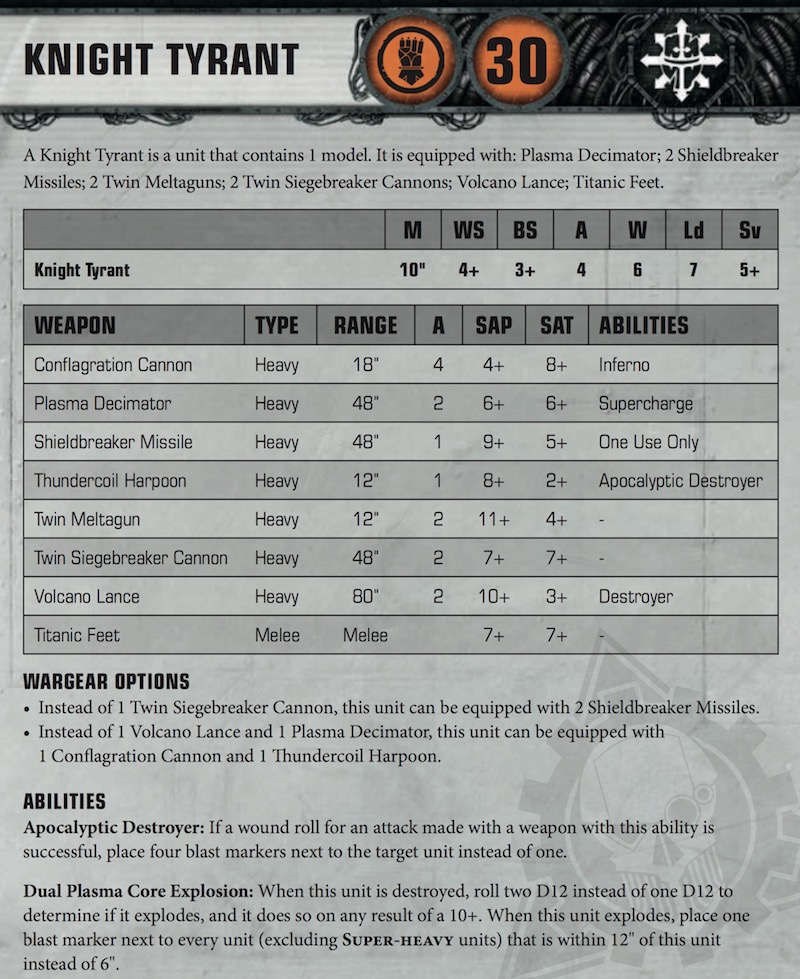 Enjoy this little tease–doubtless there'll be more as Renegade Knights get closer to their own codex.