The new General's Handbook is out, and we've got a look at the Mercenary Companies rules, a sample company, and the table of contents.
Mercenary Companies are coming to the Mortal Realms, according to the hue and cry and the new General's Handbook. Today we're going to look at what exactly you'll find in the book, how Mercenary companies work and check out the fearsome financially-driven fighters of the Mortal Realms. Let's dive right on in.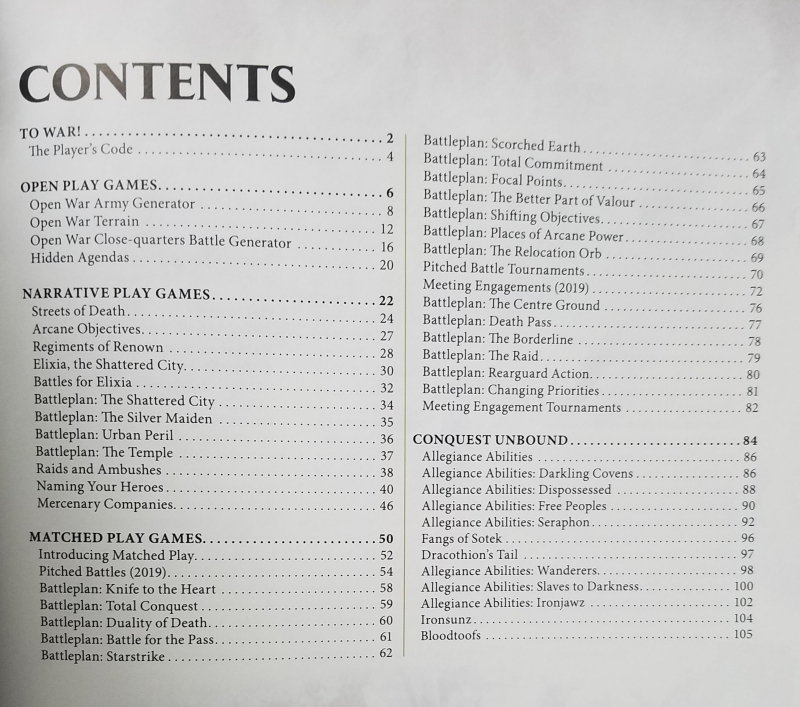 First up there's the table of contents, which shows off everything you're going to get in this book. There are a whole bunch of new rules and scenarios for every mode of play. But now let's look at how Mercenaries work.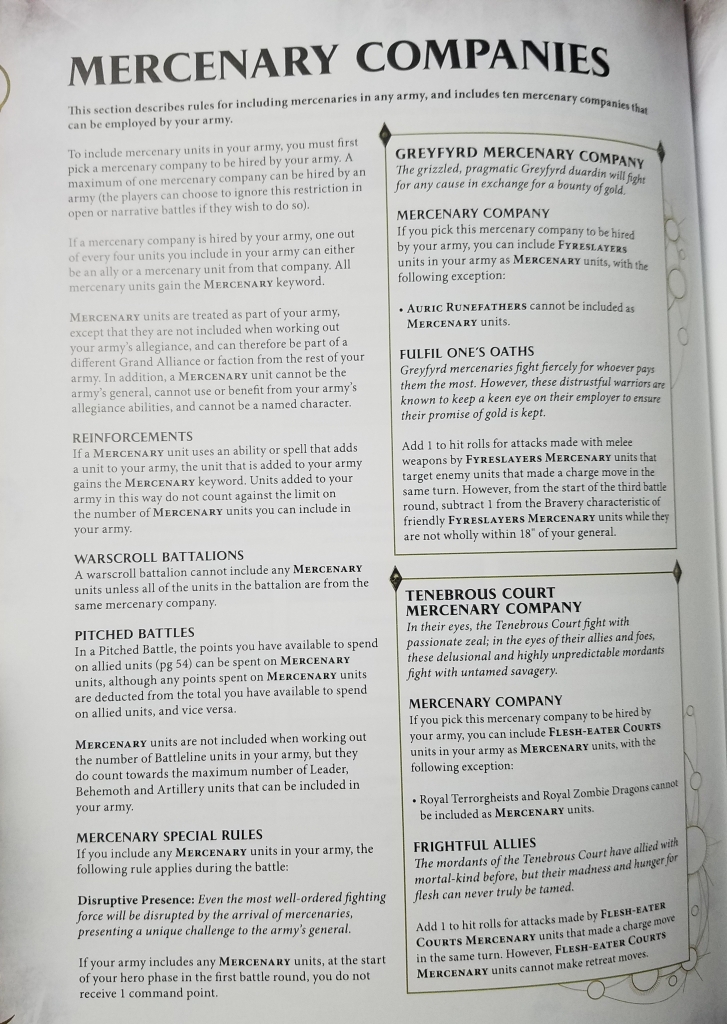 They're basically different warscroll battalions you can take with some extra rules layered in to reflect their mercenary nature. You get one company per army, and they can be from a different grand alliance–so your stormcasts can hire some Orruk 'eadbasherz, for instance. They cut into your command point generation, though, so it's qn interesting challenge to consider.
There's a lot of flavor here, with representation from many different factions. Ogre mercenaries,  vampire mercenaries, duardin mercenaries, you name it and they're there. I love the drawbacks to each of the factions–they still feel fun to play with, and hopefully will stay balanced. But playing an army with a bunch of Fyreslayers rushing into battle alongside Orruks is just so amusing to me. At any rate, that's mercs in the Age of Sigmar.
What do you think of the new rules? Let us know in the comments!