Bolt Action: Eye Candy at an Action Packed Tournament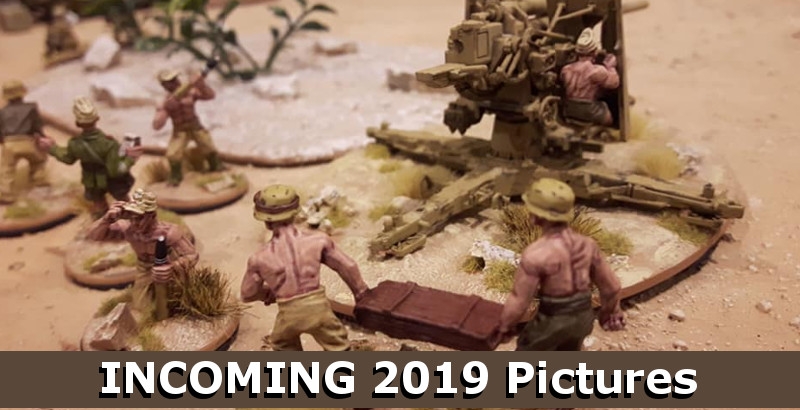 In today's post, I share some pictures by Bruce Mair (aka Bravo Mike on Facebook). He sent these from a Bolt Action Tournament he ran in St. Catharines, Ontario, Canada. These are straight up eye-candy, now let's get to the pictures.
Desert Fights
In the Fields
In Hordes
Facing down a large number of enemies in any game is scary. This remains true in Bolt Action too. Check out this mass of Russians taking the fight back to the enemy.
A Good Turnout
Now this is an event that I really wish I could of made. They had 20 players gather for this Bolt Action Tournament.
Prize support for the event also had many sponsors and was generous.
Wrapping it up…
Special thanks goes out again to Bruce Mair (aka Bravo Mike on Facebook) for allowing me to use his pictures for this post. Again, I really wish I could have made the event. Looks like it was a lot of fun and there were plenty of good looking armies on the table.
If you want to know more about this event, I have a few more pictures not shown here on Must Contain Minis and a post about the set up of the event too.
Thanks for reading and until next time, Happy Gaming Everyone!!!
Subscribe to our newsletter!
Get Tabletop, RPG & Pop Culture news delivered directly to your inbox.

Read more about great Indy and Historical games on my site!
Again, aside from writing great gaming related articles, I am also working on compiling a list of all Miniature Gaming Conventions in Ontario (Canada). If you are in Ontario, this list should be of interest to you!