Build your British fleet and participate in the Cruel Seas 75th Anniversary of D-Day campaign.
Flower-class Corvette – $45.00
The Flower-class corvette (also known as the Gladiolus class after the lead ship) was a British class ship used to escort Allied convoys and act as an anti-submarine vessel during the Battle of the Atlantic.
The original Flower-class Corvettes were armed with a 4-inch gun on the bow, depth charge racks carrying 40 charges on the stern, a minesweeping winch, and a 2-pounder pom-pom gun on a "bandstand" over the engine room. Over time this changed due to shortages and adapting to new and different threats such as exchanging the pom-pom gun for a pair of Lewis guns and bolstering anti-air capabilities for ships which were stationed in the Mediterranean sea.
Scale: 1/350th
1 Vessel
MetalResin
Made to Order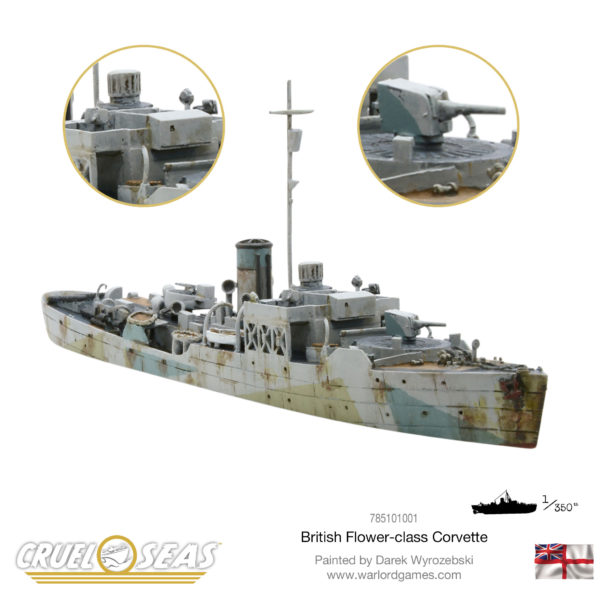 British Landing Craft Gun (large) Mk III – $48.00
The landing craft guns (large) (LCG(L)) was armed with two QF 4.7 inch guns manned by Royal Marine crew, Multiple Oerlikon 20 mm AA guns and 2-pounder pom-poms. These ships were not intended to beach; their mission was all about close-in gunfire support.
Scale: 1/300th
1 Vessel
MetalResin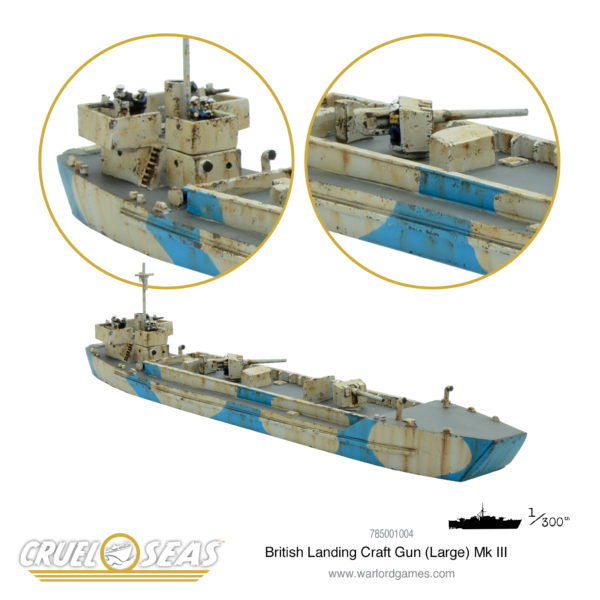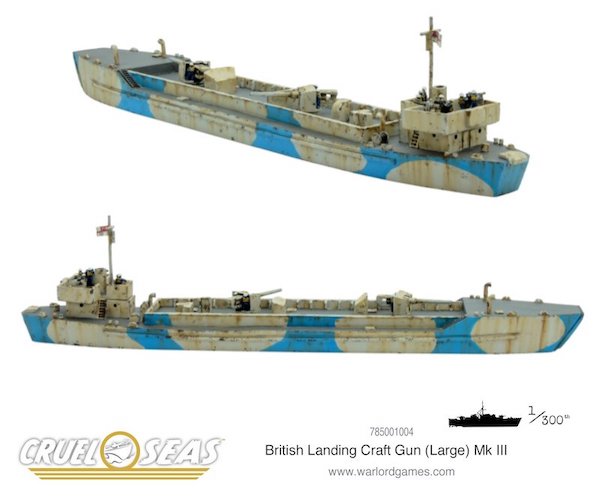 Royal Navy Coastal Force – $150.00
Combine the complete might of the British Royal Navy Fleet with a flotilla of the famous Vosper MTBs, then add in the rules for Cruel Seas with the special U-boat miniature and your Royal Navy Coastal Force is ready to head out on aggressive patrols and intruder missions!
Scale: 1/300th
1 Aircraft
13 Vessels
PlasticMetalResin
Requires Assembly