GW: Contrast Paints Selling Out Fast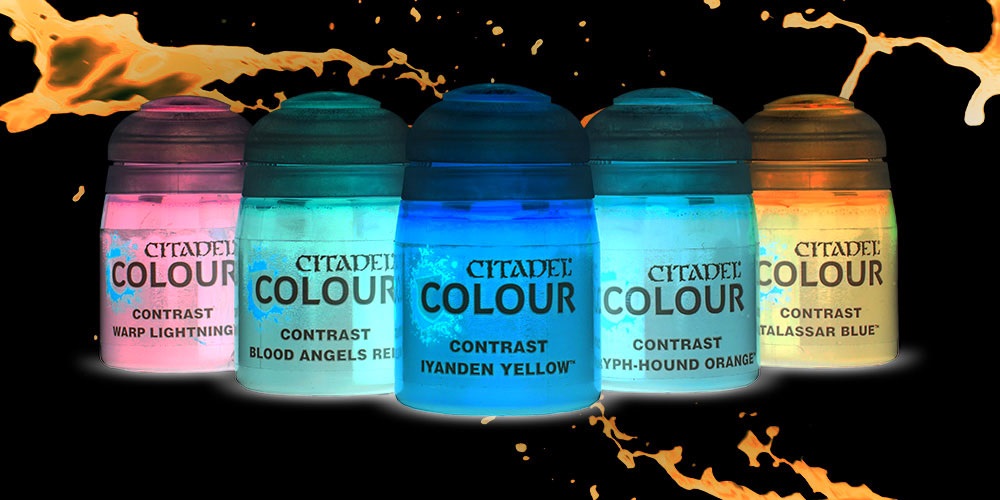 Games Workshop's new Contrast Line of colors is flying off the pre-order list faster than you can dip a paint brush in them!
It's rare to see the hobby community make such a big splash on a new product but it seems like GW has really hit on something with the new Contrast Line. We got to review them and we're digging them so far – and we're still going to be experimenting with them. And apparently the fans are itching to get their hands on them, too. So much so that they have actually sold out on GW's website for Pre-order already!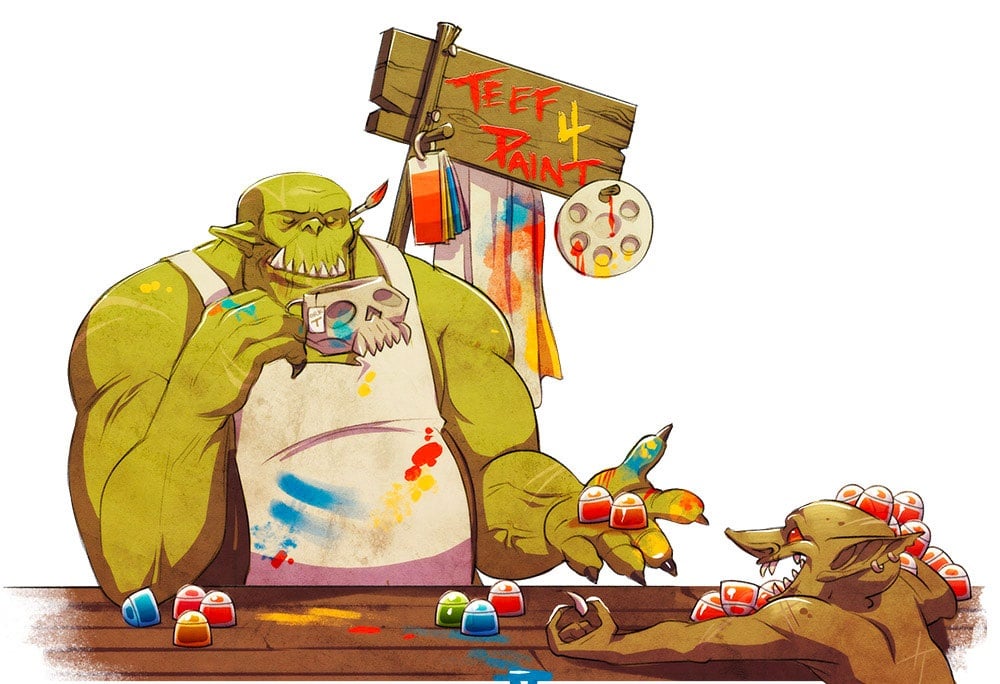 "Wow… the new Contrast paint has proven so popular that some of the new colours have already sold out over on games-workshop.com.

We knew from the get-go that Contrast was going to be popular, and despite making oodles and oodles of it, it seems we still underestimated just how excited you were at the prospect of purging your sprue-grey legions with the help of this new paint."
It's crazy to see that "paint" has generated this much buzz. Think about that for a moment. It's a new type of paint with the promise of quickly getting your models battle ready and on the tabletop and hobbyists around the world are buying it up in droves. When you think about it, it kind of makes sense – this is similar to when a new edition of a core rulebook gets released. Everyone who plays the game is probably going to need to buy the book. Only in this case, instead of just one game system, it's EVERY game system. And it's not just GW's miniatures – this stuff will work for any miniatures. No wonder it's going so fast.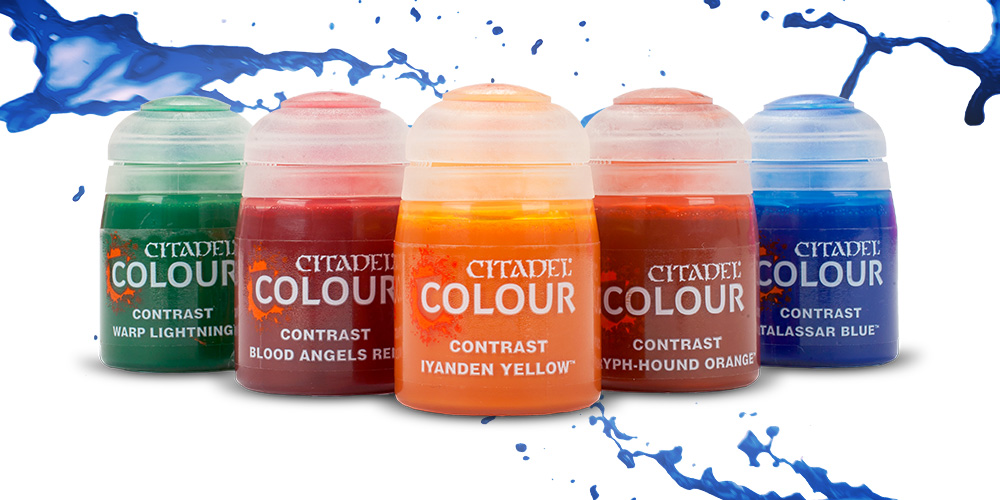 Now, this being the initial shipment, I'm sure GW had to take into account sending a majority of the Contrast colors to stores. My guess is they had set aside a fixed quantity for their online store based on whatever their standard practices are. However, this time that set aside quantity got chewed through insanely quick. On plus side, Games Workshop has two things going for them with Contrast:
It will be available in Retail Stores (while supplies last)
They are making more "In-House"
Contrast Paint is bottled at the Warhammer HQ in Nottingham; no third party manufacturing involved. They are making more (probably as fast as they can because they seem to have struck liquid gold). So they will control the supply and have no reason to slow down right now.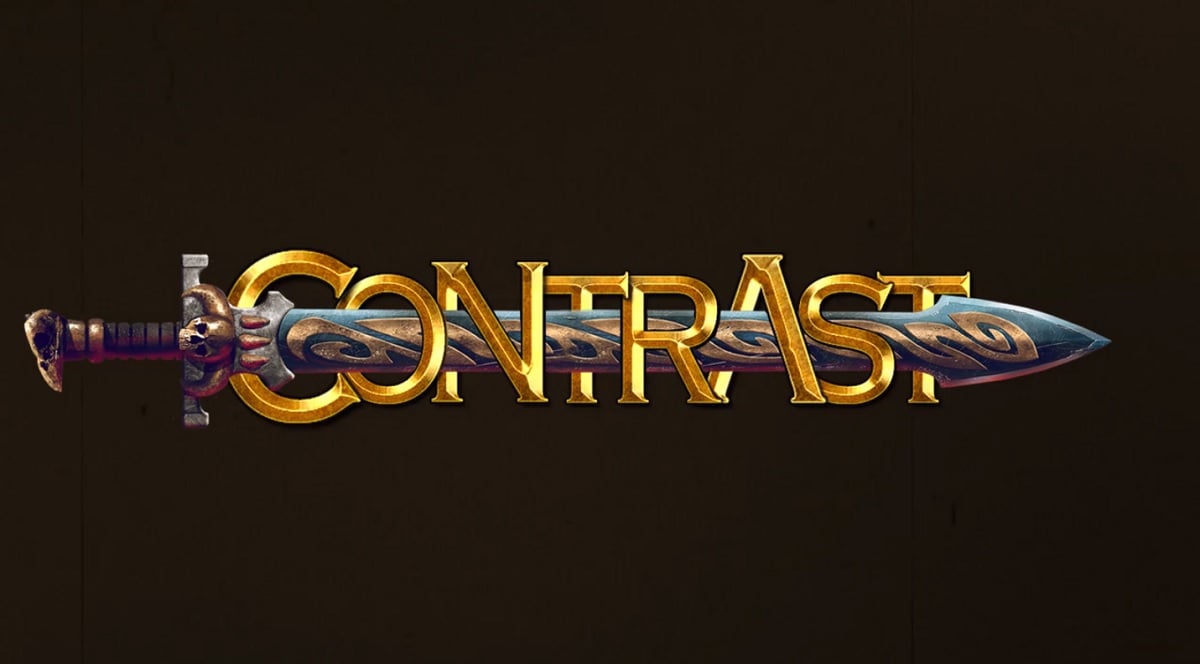 …is coming. Well, more of it anyway.
Subscribe to our newsletter!
Get Tabletop, RPG & Pop Culture news delivered directly to your inbox.
If you didn't get an online order, and you want any of the new Contrast Paint,  you might want to contact your FLGS and see if they are taking Pre-orders themselves. If they have a sign-up list or something, you better hop on if you want to get these Paint Pots. Otherwise, you'll have to wait until the next batch gets filled.
Do you like GW Shade Paints? Do you want to get your army Battle Ready in no time? You should try the Contrast Paints.