The Artificer–specifically the Archivist subclass–had a brief showing at D&D Live, probably in anticipation of the Eberron book.
Here's Jeremy Crawford, lead rules designer for D&D 5th Edition and Tanya DePass of the Rivals of Waterdeep Livestream to talk about the Archivist and its abilities. Video courtesy of D&D Beyond.
The Artificer is shaping up quite nicely, and as a reminder, there's still time to hit up the survey so you can add your feedback to the class before it slides into the final revision process. Seeing the Class get this much attention makes it something of a certainty, which tracks with the announced news that there's an Eberron hardcover book coming at the end of fall this year. This marks one of the biggest potential expansions to 5th Edition since the release of Xanathar's Guide to Everything, which added swaths of new subclasses and had a similar leadup.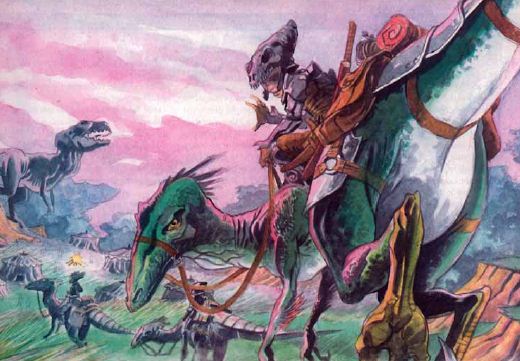 Other recent Unearthed Arcana articles have featured Psionics, which might fit in with the psionically active beings from Dal Quor, the realm of dreams which is home to the parasitic Quori, who will sculpt and twist flesh into different shapes and enslave other beings to suit their dark desires. So it's possible that we'll see some version of the Mystic as well–because if you're going to introduce one new class, you may as well introduce two. We also know that Eberron's creator, Keith Baker, has been working with WotC to help develop the setting as well. It remains to be seen what exactly will end up in the book, but we're excited for it around the office.
While we await further news, be sure and check out the Artificer Survey, and if you're looking for a quick tour of Eberron, you can check out our Realm Guide.
Happy Adventuring!