Geekery: Netflix to Make 'Magic: The Gathering' Anime with 'Endgame' Directors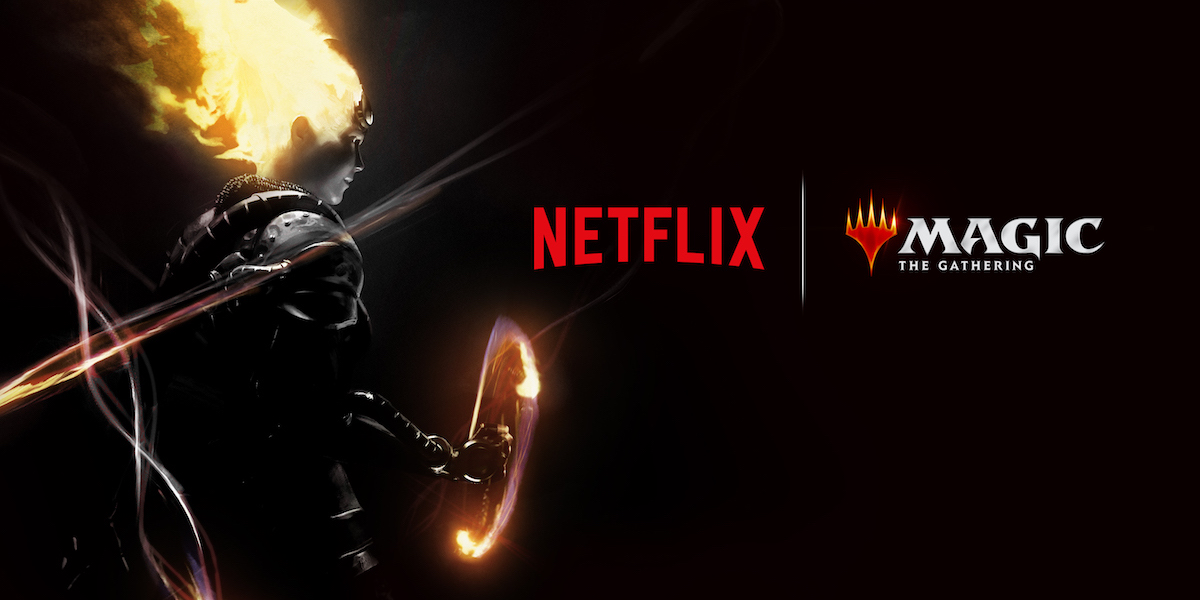 The streaming giant is translating the stories and lore of the extremely popular CCG into an animated series with the help of the Russo brothers. According to Netflix…
"The Russos will oversee the creation of an all new storyline and expand on the stories of the Planeswalkers, which are Magic's unique magic-wielding heroes and villains as they contend with stakes larger than any one world can hold."
HUGE ANNOUNCEMENT TIME: Netflix and Wizards of the Coast are teaming up with Joe and Anthony Russo to make a Magic: The Gathering anime series and this teaser of Chandra has me asking QUESTIONS. pic.twitter.com/vljlEtl0Mq

— NX (@NXOnNetflix) June 3, 2019
The creative team so far looks great. Lead writers are Henry Gilroy (Star Wars: The Clone Wars, Star Wars Rebels) and Jose Molina (The Tick, Agent Carter), and Yoriaki Mochizuki (story artist for Spider-Man: Into the Spider-Verse) will be supervising director. Animation is being handled by Bardel Entertainment with Octopie overseeing production.
Not much else is known at this point.  Netflix hasn't announced how many episodes we'll be getting, or a release date. Octopie's CEO Isaac Krauss teased a little bit about the story in a press release:
"This series will cross the genres of suspenseful thriller, horror, and drama with deeply developed characters the likes of which are not often seen in animation."
MtG has garnered millions of fans across the globe since its 1993 debut, so there's a built in fan base that will tune in. The question is: will they like it?