Geekery: One Last Sneak Peek at the Third Season of 'Stranger Things'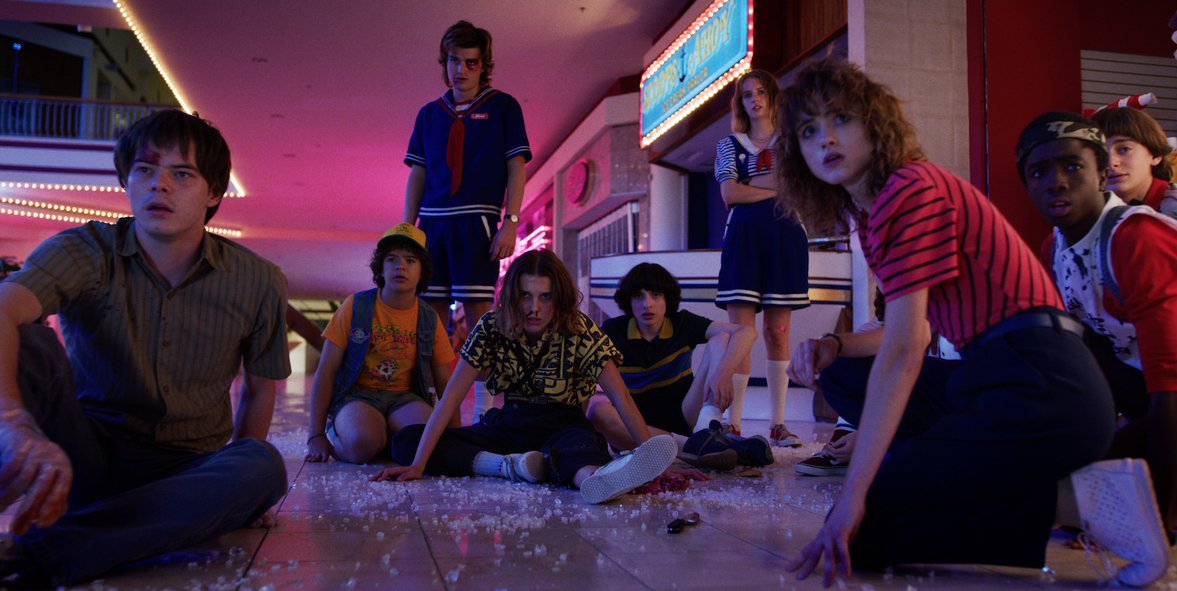 A storm is brewing, and new enemies and monsters are headed for Hawkins.  The third season takes the gang into terrifying new places and a new fight with vast consequences.
The gang is growing up – and this summer is going to change everything for them. Summer jobs, neon clothing,  community pools, malls, aerobics in spandex, and new giant man eating monsters from the other side. Just what I was hoping for.
It's 1985 in Hawkins, Indiana, and summer's heating up. School's out, there's a brand new mall in town, and the Hawkins crew are on the cusp of adulthood. Romance blossoms and complicates the group's dynamic, and they'll have to figure out how to grow up without growing apart. Meanwhile, danger looms. When the town's threatened by enemies old and new, Eleven and her friends are reminded that evil never ends; it evolves. Now they'll have to band together to survive, and remember that friendship is always stronger than fear.
Stranger Things Season 3 drops on Netflix July 4th.