Goatboy's 40k Thoughts: The Use of Distraction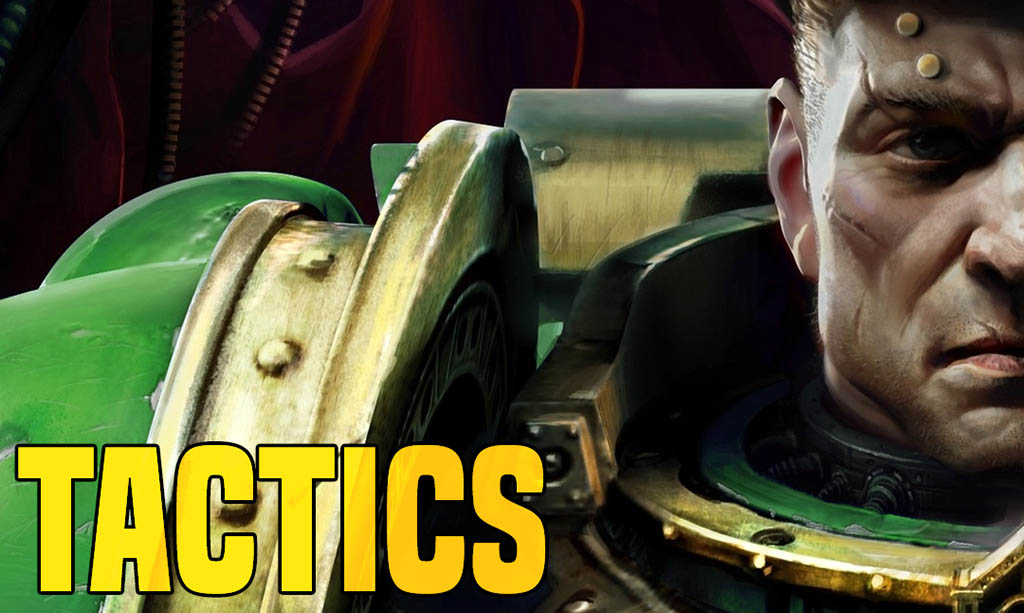 Goatboy here today to talk about using "Distraction Carnifex" units to win games, no matter what army you play.
If you have played 40k for a while, you know of the term – "Distraction Carnifex."  This implies a unit that, while deadly, is really in your army to pull all of your opponent's attention for a turn or two.  Sometimes it is as simple as a big gigantic Primarch that can do massive damage if they get there, or a large unit that somehow the opponent feels the need to throw all their damage into.  This unit/model is there to allow you to control a few turns of your opponent's aggression and hopefully get your other pieces in places to capitalize on forcing your enemy to pay attention.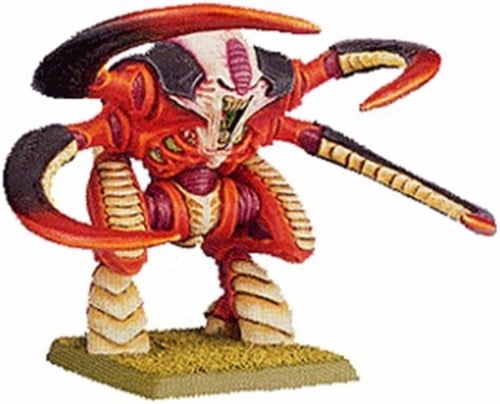 The original "distraction unit".
Kill It Fast – OR ELSE
The term 'Distraction Carnifex' comes from the old screamer killer days, and how that model was designed to scare your opponent as it charged in – it's like a giant boulder rushing down the hill as it slowly gets closer and closer.  Of course, most of the time it doesn't get you as you can respond quickly and efficiently, but it takes you a turn or two to get rid of theses pesky beat down the monster.  At that point, the other pieces of the army have moved closer, gotten into position, and are hopefully able to perform the trapping maneuver it was designed to do.  I used this pretty heavily in with 3 Maulerfiends – that didn't do that hot in the last tournament I went to, though.  They might not have killed anything, but they always took a bit more to remove than a single unit or two.  This let me absorb enough of the opponent's firepower to either get my Lord Discordants closer or get a few extra turns of shooting from the Venomcrawlers.  I knew I was playing down on points as those pesky monsters always died, but I made up for it in the sheer power a Discordant lord throws out when they get there.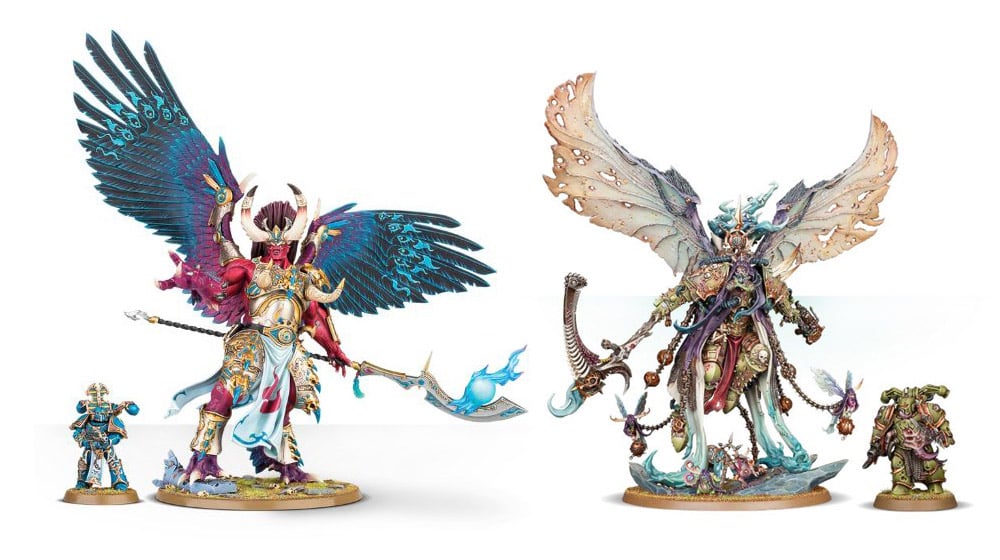 Just try to ignore us!
Another excellent example of a current strong distraction is the use of Mortarion in the Bash Bros combo list.  We all know how much damage this guy can do and the fact it takes a good deal of power to remove this guy from the table top.  Opponents always know if they can't kill him right away, they are in a world of hurt as he comes barreling down the field, shooting something then assaulting the meat of their army, and giving everyone his space flu.  You have to deal with him, or he changes the game turn by turn.  His is the ultimate distraction – as the models only plan is to move forward, get closer, and hopefully crush your dreams.  Now this Distraction Carnifex can win you a game. He survives too much firepower, moves in, blows up his aura, and hits a ton of models twice.  This can completely shift the game in one or two turns.  In a lot of ways, this is the ultimate distraction in the current 8th edition meta. He takes a ton of damage, can deal a ton of damage, and is the ultimate dream crusher of 40k.

The Boat Anchor
The next one is more along the lines of the older style of play.  The model isn't designed to win you the game, but is instead built to be a pain in the butt to remove.  They also have a distinct set of skills to remove some of the more annoying things from 8th edition (fliers), so it might show up a bit more as the game continues to move along.  The Lord of  Change with the Impossible Robe mixed with the Warlord trait to take one less damage is a massive pain in the butt to remove.  Throw a sword on him, and he can kill some big things like a Knight in close combat. Overall, The Lord of Change doesn't do nearly as much damage as you would like (he needs a shooting attack like AOS or at least casting more useful spells), but he takes a while to remove and will show up where he wants to as he floats around.  Plus, he isn't too expensive, so he easily has other distraction parts to help out – maybe even running Morty with him might be decent versus say, Magnus.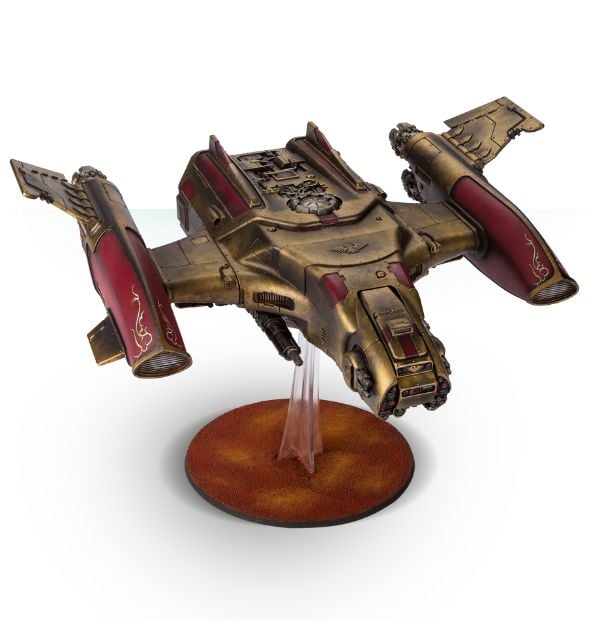 A new unit I have seen a lot more of in my localish GTs is the big Adeptus Custodies flyer.  That unit throws out a ton of damage, holds in some serious business models in its belly, and is usually set up to have a -2 to hit – making it a complete pain in the butt to deal with.  I think the army suffers from some of the new Chaos board control builds that can throw out a plethora of smites, so it isn't a complete winner, but it is rough for many armies to deal with.  This idea of a big thing that takes so long to remove is the core of the Distraction Carnifex strategy.
Beyond the big monsters a few other small things fall in this category as well.  The newly reinvigorated Blood Angel Captain is another great example of a model that is a pain to remove.  We all have those games where the 3+ inv save just never fails.  It's a single little turd of a model that just won't leave you alone, and you know you have to remove it or else he will kill other things.  Also just absorbing a few Smites can be huge too as the psychic phase sits on top of the shooting phase.  I expect the Blood Angel captain to come back in style as the game moves along and we see some new big monsters coming in the Chaos Knights.
Subscribe to our newsletter!
Get Tabletop, RPG & Pop Culture news delivered directly to your inbox.

The Time Sink
Besides big monsters, the other form of distraction is using a big tough unit that takes a lot of investment to remove – bar bad dice rolls.  I have talked about Meat Mountain before, but Grotesques backed up by Haemonculus friends are a tough nut to crack without some specific set of powers/rules.  This unit moves up, takes over your neighborhood, and can throw out a ton of damage if you get too close.  There is really no way to remove the whole unit unless you get close and throw a ton of attention into them.  It is one of the better anvil units in the game currently, and with their 4+ inv save, FNP and increase toughness they are just hard to remove.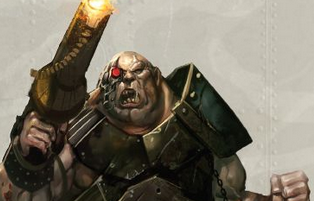 Along these lines is the Imperium version of an anvil unit.  The Bullgryn combo gets you a monster unit with a few spells tacked on.  Their AP might not be too high on their attacks, but they throw out so much damage that nothing can really survive long when they get close in and start dishing out d3 damage attacks – if there is a priest nearby and your hidden psyker this unit will keep control of whatever area they decide to camp out in.  The last time I dealt with them, I got lucky and was able to bring them down with high damage output of my daemon engines.  These guys are legit and look for them to show up more in traditional Imperium armies.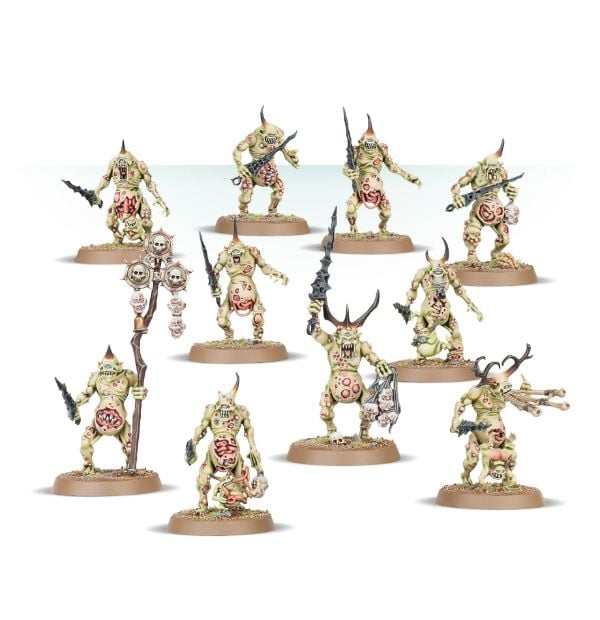 On the Chaos front, big units of Plague Bearers are a great distraction as they sit there with a flat -1 to hit with multiple stacked saves.  These guys might not kill you, but they will frustrate you to no end with chances to regrow dead brothers and having additional negatives to hit.  How many games have you played in an event where it felt like you killed 90+ plague bearers even though you just got rid of one unit of these stinky turds.  Along these same lines, Tzaangors are another annoying unit. We all know they need to get rid of these pests before they get to close and start to grind you under -1 AP attacks.  Before the nerf's Cultists used to fall into this with Abaddon sitting behind them and threatening to take away their video game time.

Fast and Irriating
The last thought on this distraction idea: look at things that are designed to hit your opponent fast and first to keep your army safe as they are dealt with. The Dreadnought master Don Hooson used this with his 3 Heldrakes in his BAO list this last weekend, and it's something I have thought about in my current Chaos Builds. I wish they were about 15-20 points cheaper, but seeing as they were useful might mean their point cost is correct. Just having a fast option that can move up, tie something up, and maybe survive some attention. Will see as I try them out a bit more.
What distractions are you using in your armies – anything fun that can lock things down?