This week's new releases stand poised to paint all of Warhammer in a new light.
Contrast is coming. If you are unaware: it's a new formulation of paint and dye that'll make your minis magical when you take your brush to them. Loads of folks around the internet (ourselves included) are excited to get their hands on it, and now the appointed hour is at hand, and not only is GW launching Contrast, but relaunching their paint range with new colors. So let's take a good look at everything coming out.
via Warhammer Community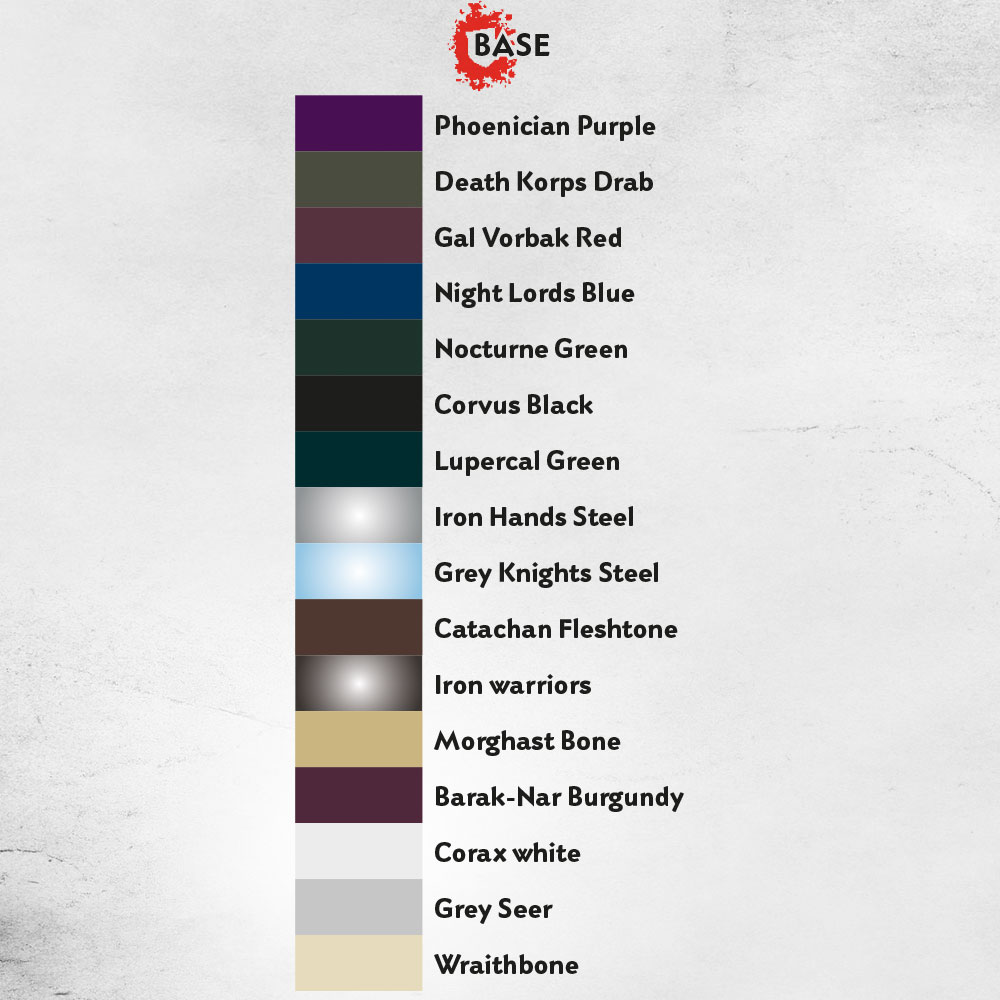 First up, the relaunched paint lines which have something for everyone. From basecoats to airbrush ready pots.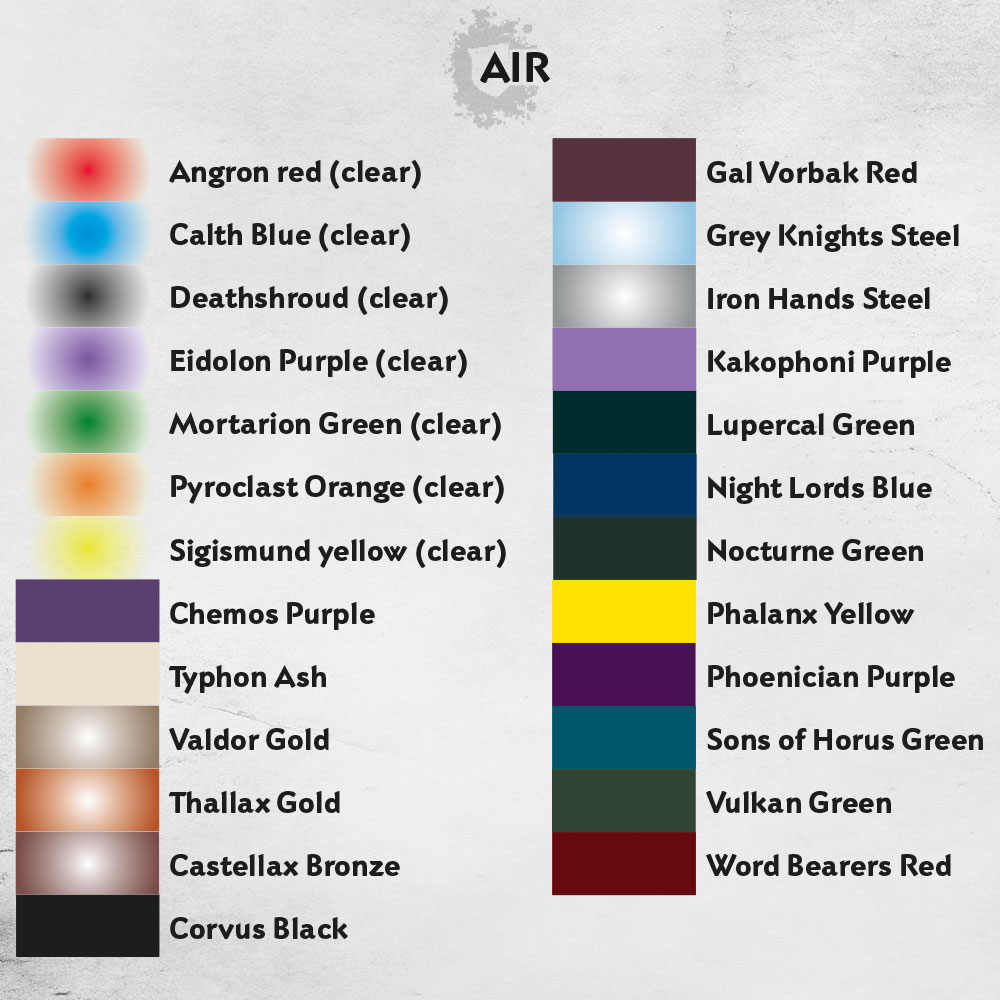 Since 2012, we've released a LOT of new models – and relaunching our paint range was the perfect opportunity to provide you with more colours to paint them than ever before, tailored for a wider range of armies. Play Horus Heresy? You'll be able to take advantage of new Base paints tailored to your Legion, from Night Lords Blue to Nocturne Green.
The new paint range is about making awesome results accessible for everyone, however they paint. We haven't forgotten about you airbrushers out there, and to help you in your work, we're relaunching the entire Air range! These paints are still the same great airbrush-ready formulation, but now in a larger pot for your convenience and with a wider range of colours, including a number of paints previously available through Forge World's Air range.
And then of course there's Contrast itself. This range of paints promises to have your minis battle ready in a single coat. Though you can, of course use more.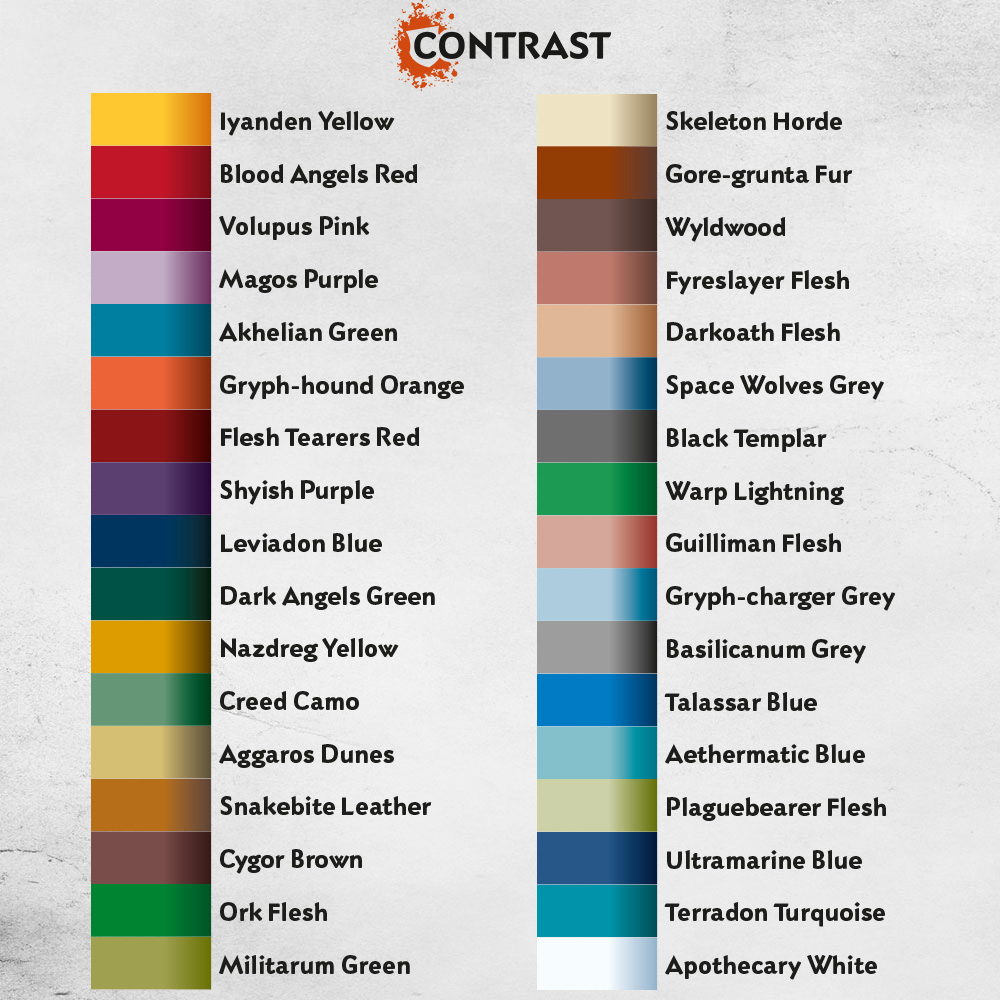 The last thing on offer is the new Stormshield Varnish, which is a matt varnish to hekp protect your paint schemes from the grubby mitts of outrageous fortune.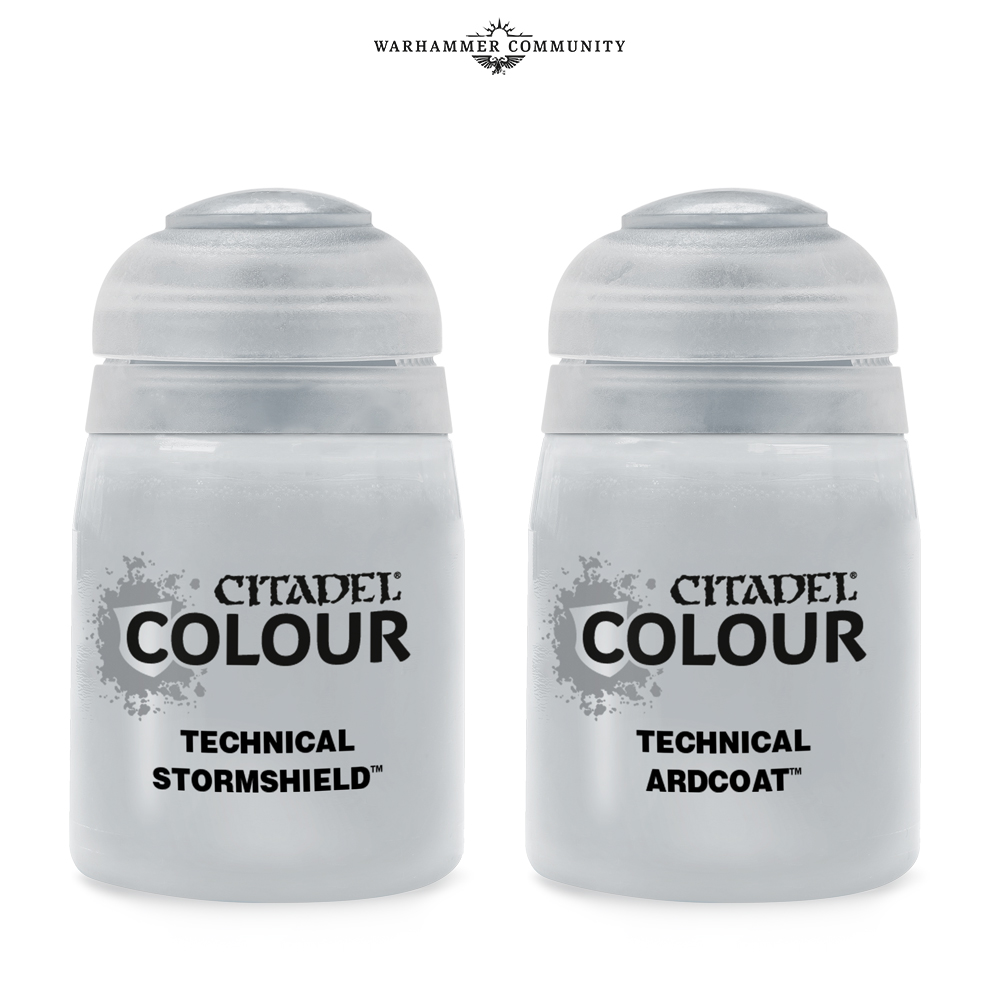 And if these new paint sets sound like your cup of tea, you'll want to get in on the limited time Battle Ready Paint Set deal: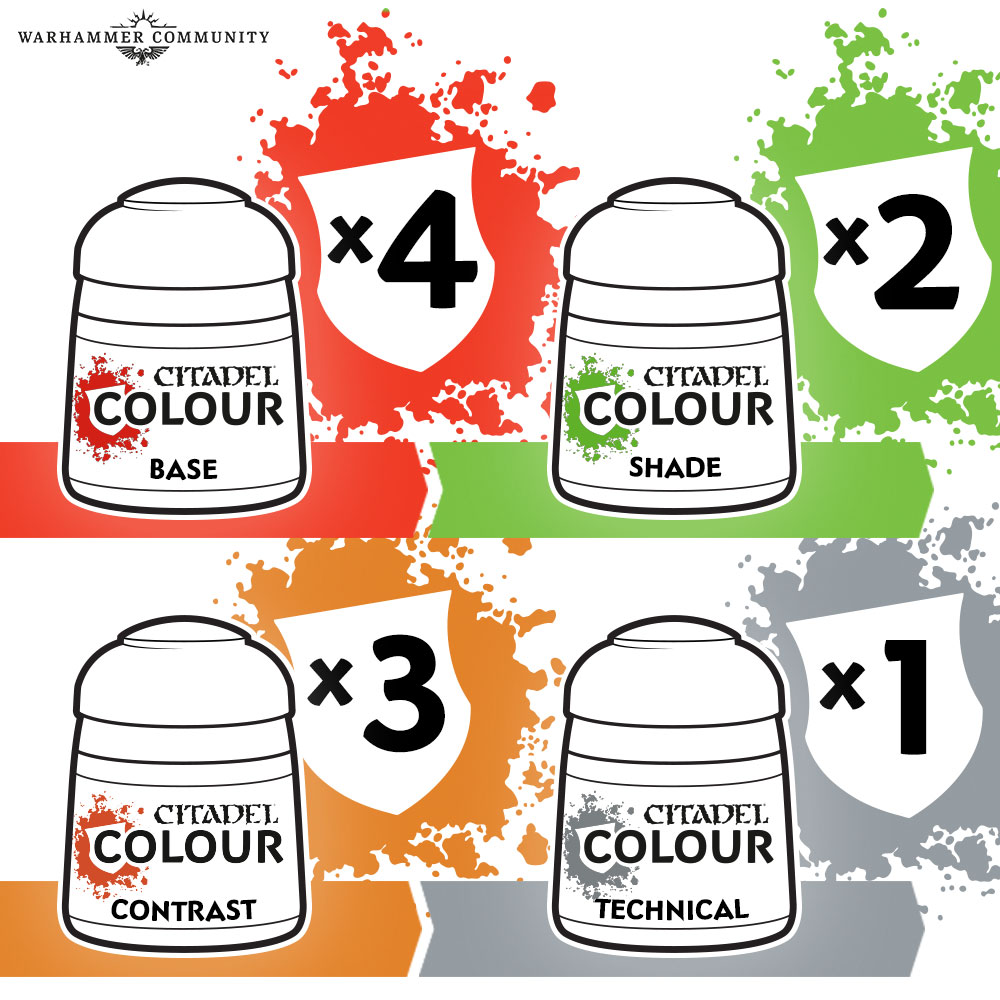 Available for a limited time, this offer lets you save money when you order your paints, allowing you to select the paints you need to get your army Battle Ready.

How it works is simple – all you need to do is order 4 Base paints, 2 Shade paints, 3 Contrast paints and 1 Technical paint to finish your miniatures off, and we'll let you have them all for a special promotional price.
All of this comes to you next week. So stay tuned for more!
Happy Painting