GW: June White Dwarf Preview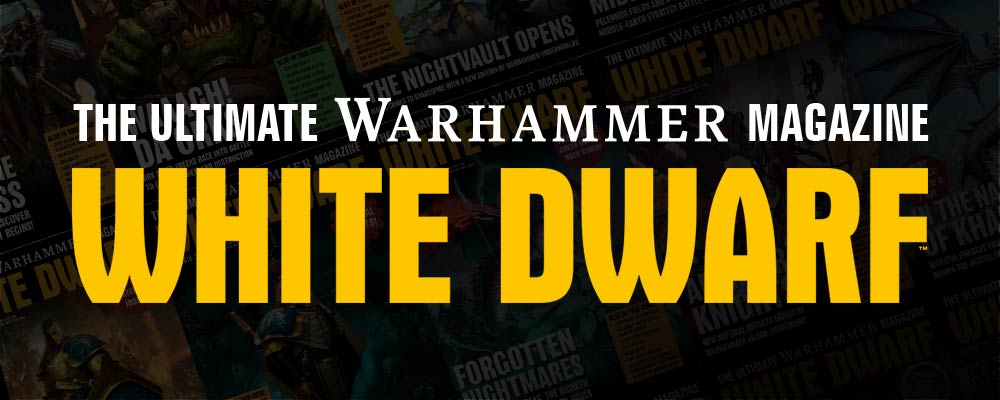 Games Workshop has shifted the release of the June White Dwarf to the middle of the month – but at least we know what's on the way!
Last month Games Workshop announced a slight change in the White Dwarf delivery dates. Starting in June, the White Dwarf magazine will be delivered in the middle of the month. So if you were wondering where you copy was at, rest assured, it's on the way. That said, we do have a pretty good idea what's inside this month's magazine and it looks like we're getting a whole new batch of rules to play with.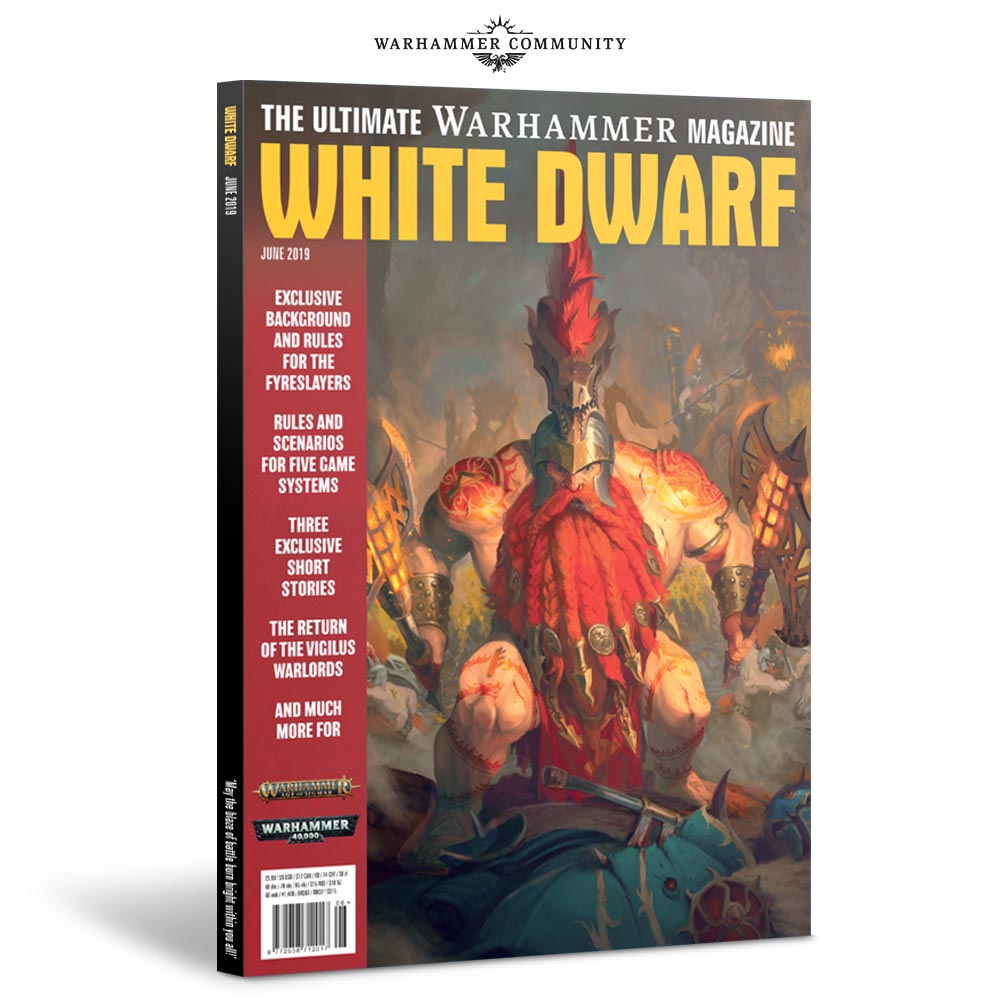 New Month, New Rules
As you can see from the cover, this month's magazine will have rules for 5 different game systems. Let's break down what that means for each one to see which rules are going to make the biggest impact.
Age of Sigmar – Vostarg Lodge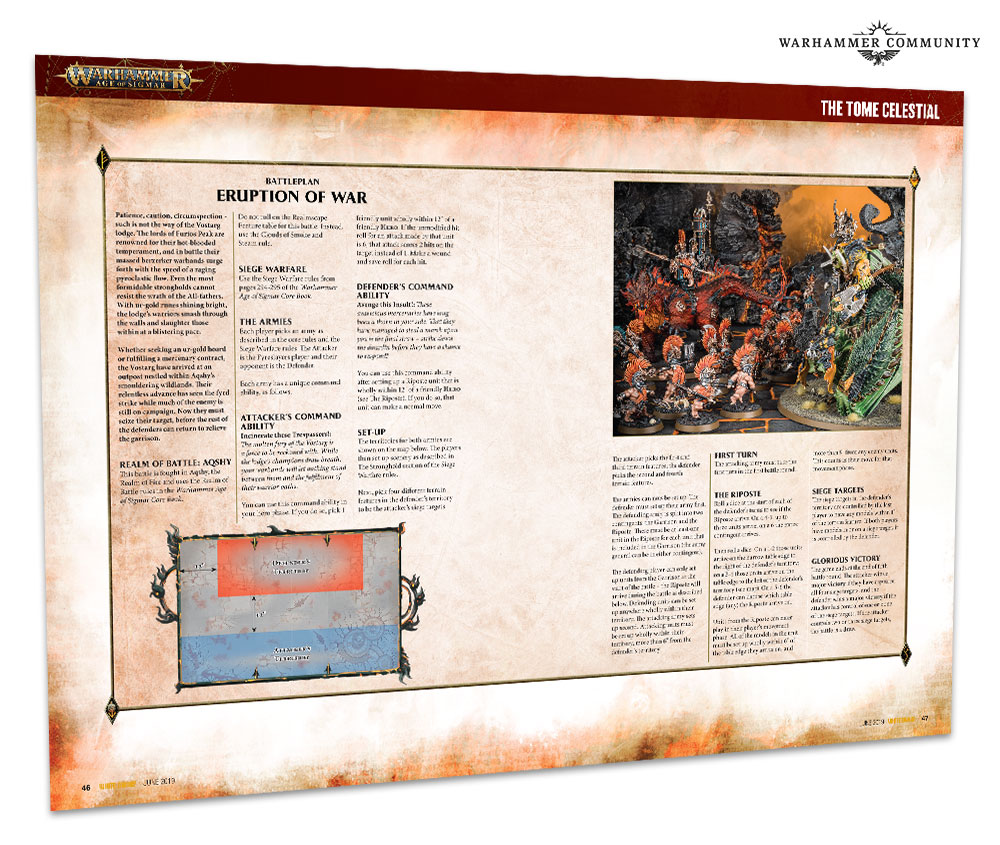 This one is going to be pretty important to any Fyreslayer players out there. If you want to play with the new Vostarg Lodge you're going to get your hands on:
Four warscroll battalions
Full rules for the Auric Runefather Bael-Grimnir
Vostarg-themed battleplan: Eruption of War
Warhammer 40,000 – Slaanesh Data Sheet Updates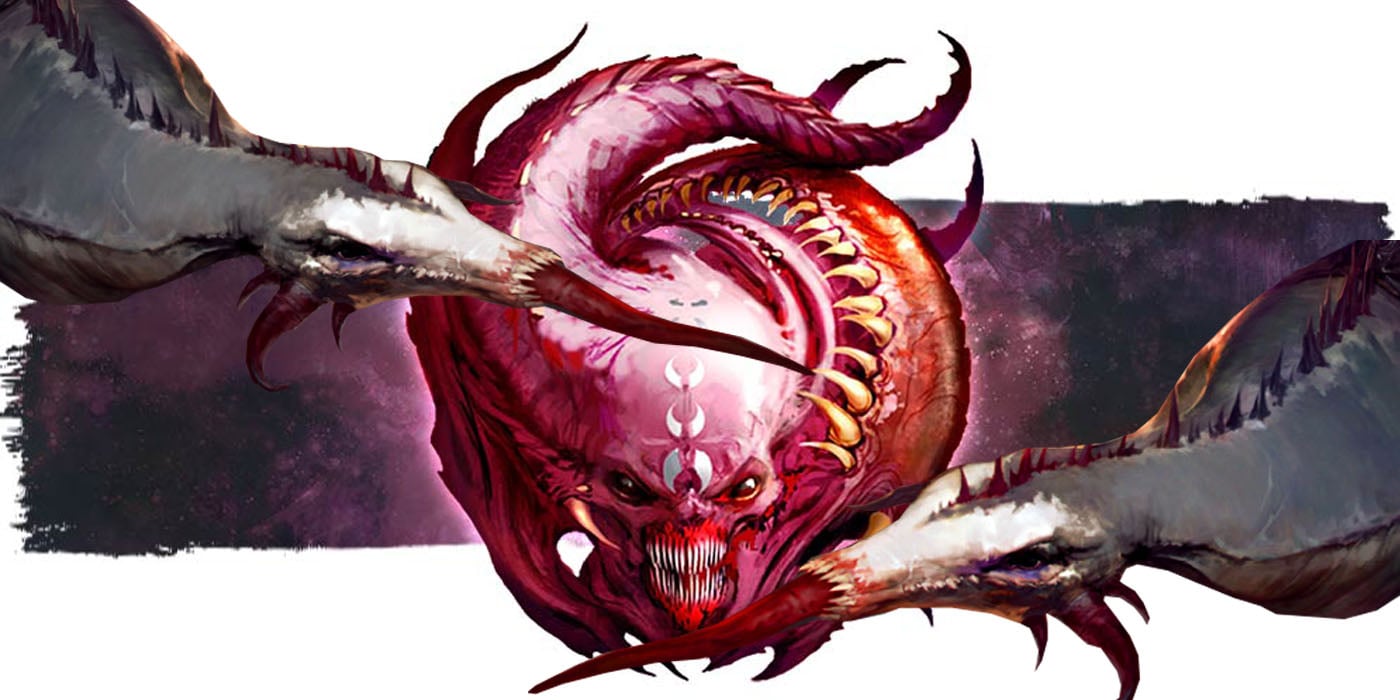 We've  been wondering how and when Slaaneshi units for 40k would get their rules updated and it looks like June's White Dwarf is the answer. There will be FIVE new and updated datasheets for "the daemon servants of Slaansh" in the White Dwarf. Anyone want to take a guess at what's getting a refresh?
Kill Team, Blackstone Fortress, and Middle-earth
Subscribe to our newsletter!
Get Tabletop, RPG & Pop Culture news delivered directly to your inbox.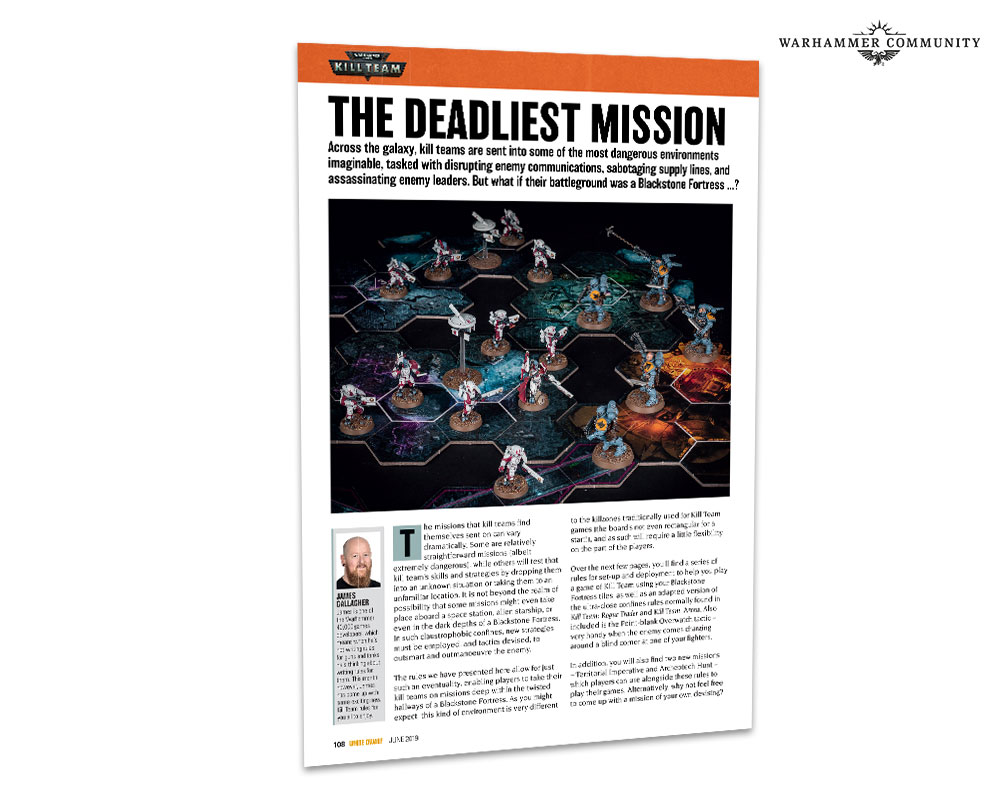 For Kill Team players will get rules for fighting aboard a Blackstone Fortress! That way you can combine the ever-shifting Blackstone Fortress with your Kill Teams for a unique skirmish experience.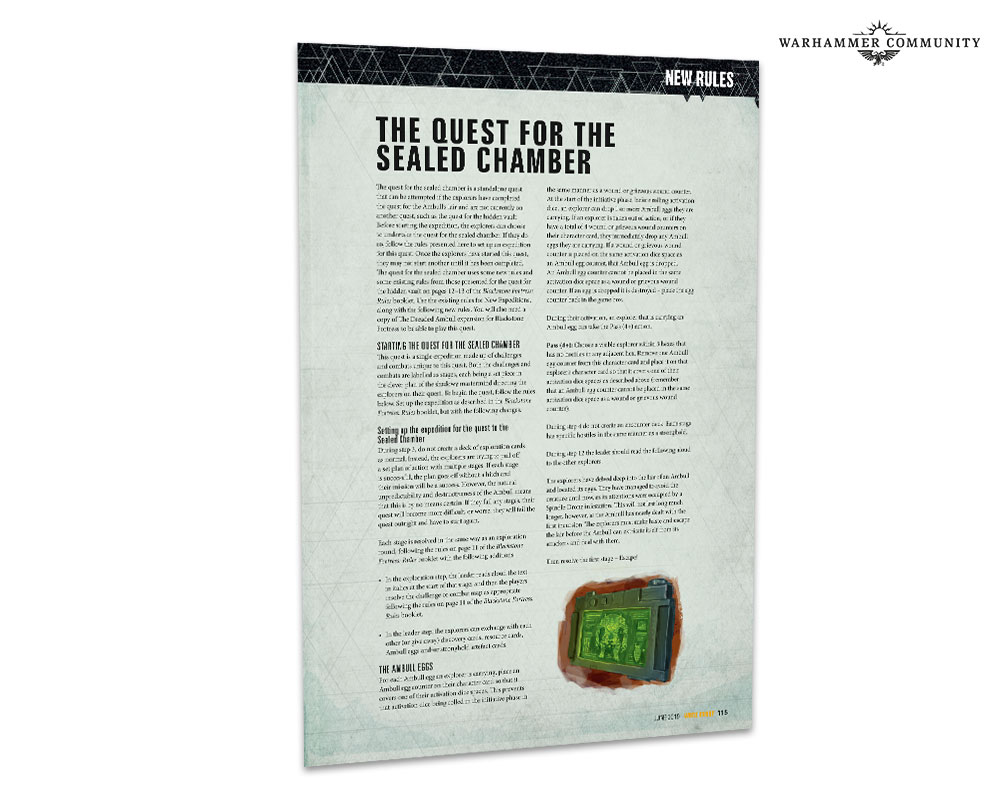 And speaking of Blackstone Fortress, this month's White Dwarf will feature a Quest-chain that will have players attempting to capture and "tame" a wild Ambull. Good luck with that. The first four stages of this chain are going to be in this month's issue and it sounds like more stages are on the way.

Middle-earth is getting a new Battle Companies Campaign for the Forces of Evil. Inside you'll get the first two scenarios to get you started!
That's just the tip of the iceberg for this month's White Dwarf. There is a whole lot more content – especially for all you lore junkies out there. Again, the release date has been shifted to the middle of the month so it shouldn't be too much longer before this month's White Dwarf starts showing up on your doorstep or in your FLGS!

Vostarg Lodge – Strike while the Axes are HOT!