GW: Testing The New Contrast Paints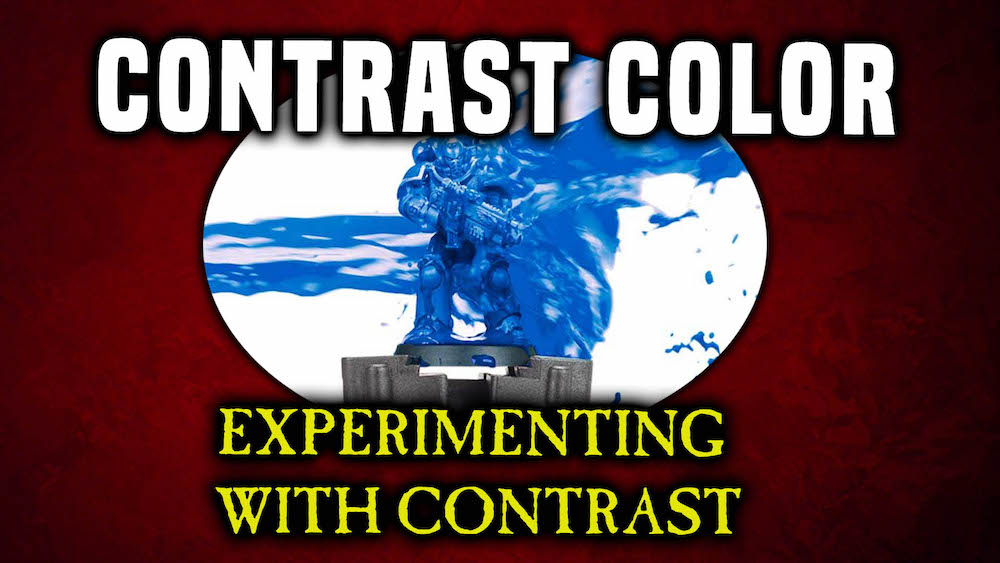 We got our hands on the new Contrast Colors and finally got to test them out for ourselves!
When GW first announced the new Contrast line, we were curious to say the least. They have made a lot of claims and promises about how this new "paint" will revolutionize the time it takes to finish armies. We tried out 3 of the colors and so far, we're pretty happy with the results:
A New Tool For The Toolbox
The comparison to the release of washes like Badab Black/Nuln Oil is approrate. These new Contrast Colors are going to change the way folks paint armies. Folks – the hype is real. I'm really impressed with the way the Contrast Colors work and I'm looking forward to trying out even more colors from the range.
I was able to coat 3 models pretty quickly in about 9 minutes – and that's swapping between colors. If you're just assembly-line style painting you should be able to go much faster. If you factor in dry time (probably 20-30 minutes) you'll be able to knock out a squad of 10 in under an hour with a single color. And the results are pretty good, too.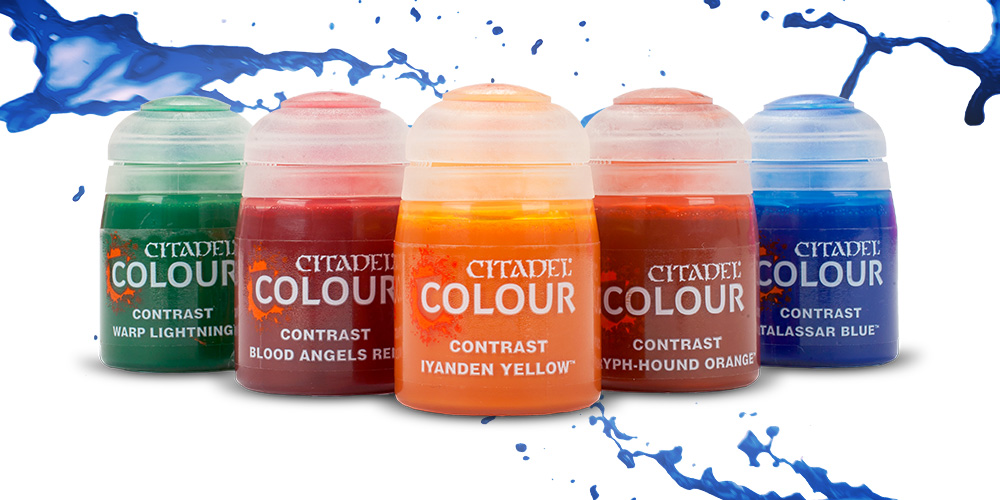 The Contrast line will (hopefully) make it much less intimidating to tackle new projects (or finish off old ones). There are almost too many colors to choose from and I really want to mess around with layering different undercoats and this stuff. I've heard that Metallics as your undercoat create a pretty cool effect. And I really want to see what happens when you apply this stuff over other colors – the time to experiment is now!
I do want to take a moment to also talk about the new Contrast Color undercoat sprays – these things cover extremely well! We sprayed over black primer and there was no issues. And this was the Wraith Bone (which is white-ish). It was really smooth coverage and honestly, I think I might try to use this as primer in the future.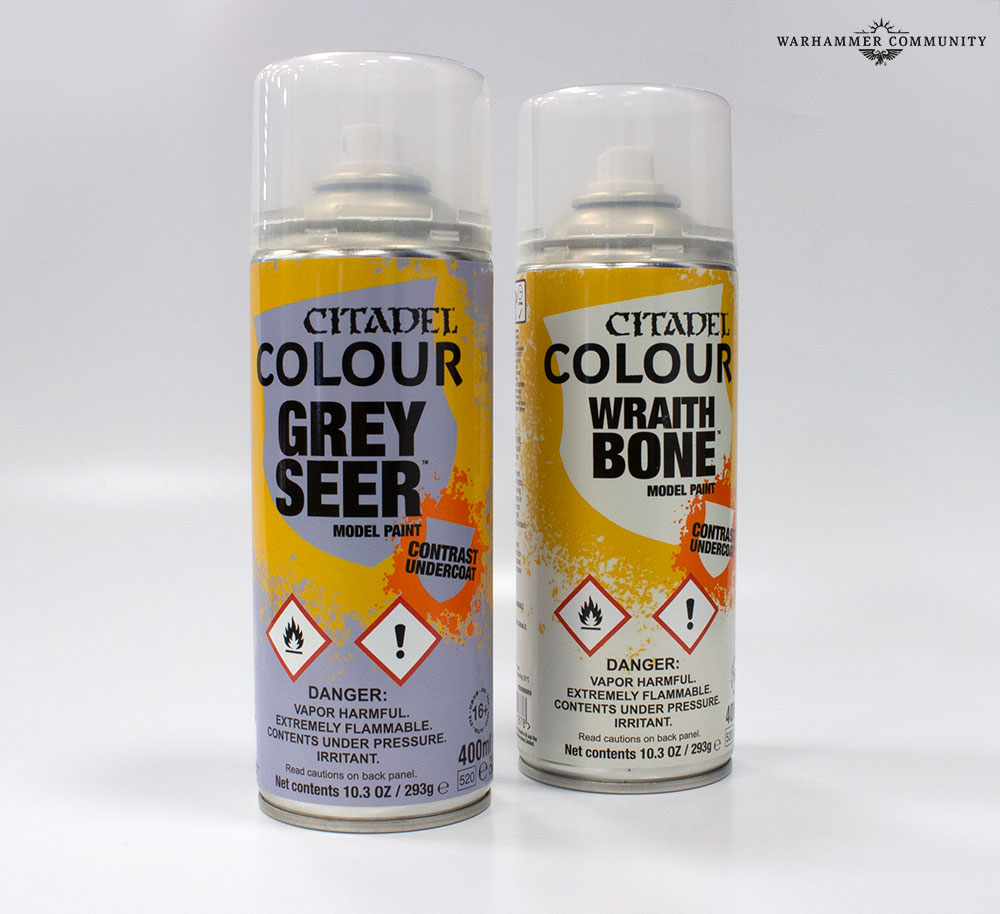 I don't know what kind of pigment-witchcraft they used on this stuff, but it's fantastic. It will pool a bit – like the washes/shades – but the coverage is better. Seriously, this stuff is going to change the game for real. I'm not 100% sure if they needed ALL those colors (there are like 10 browns) but at the same time, I'm sure they all look a LOT different then what the colors are on the pots.
With the new Contrast line, I think GW has a really cool, new product for folks to quickly and easily paint their armies with some pretty good results. If you just want to get your primary color down on your model and then add details later, this stuff is great. Again, it's a new tool in your toolbox and it should make the painting process much faster. I think Hobbyists are going to have a field-day messing around with these new "paints" and I can't wait to see what they do with them.

Subscribe to our newsletter!
Get Tabletop, RPG & Pop Culture news delivered directly to your inbox.
The Contrast Colors are up for pre-order this weekend. You might want to get your hands on that new Undercoat while you can…