Next Week From GW: Warhammer Day Releases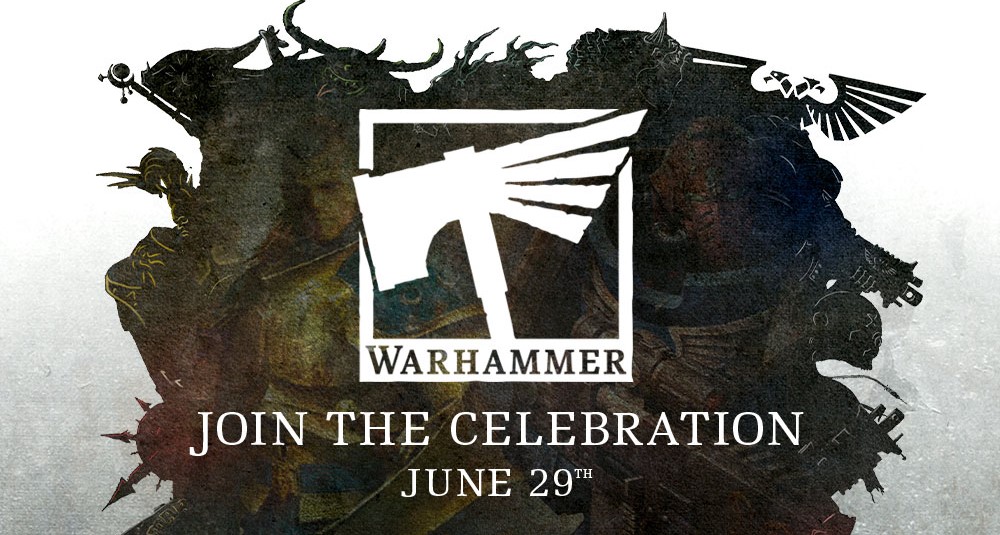 Next weekend is Warhammer Day (June 29th), and here's a look at all the exclusives that you'll be able to find at your local GW store.
June 29th is a day all about eagles, hammers, skulls, and everything else Warhammer. From little plastic figures on round bases, to bucketfuls of d6s. And if you make your way to a local GW store, there's a lot you'll find waiting for you on the day–including a brand new Adeptus Mechanicus transport/tank combo kit, and a plastic Sister of Battle. Let's take a look!
via GW
There's lot you'll be able to snag on this special day. First up, there's Sister Amalia Novena: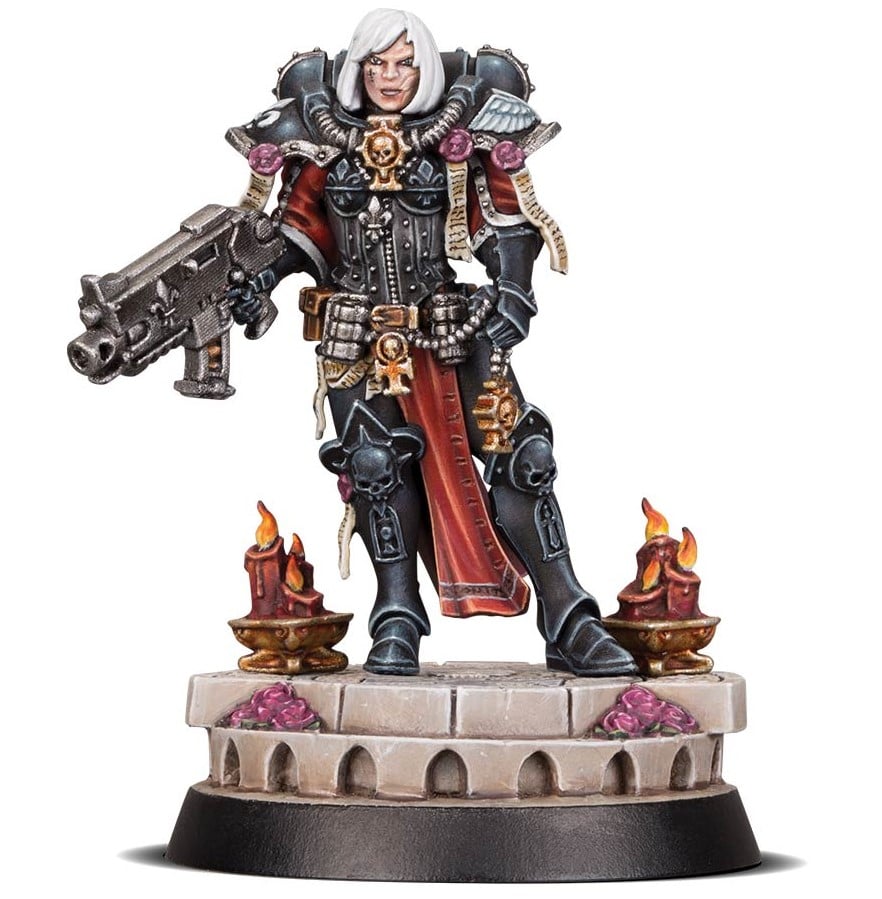 You'll also be able to get the Funko PoP! that's done up in true GW fashion–grey and unpainted, ready for the personal touch: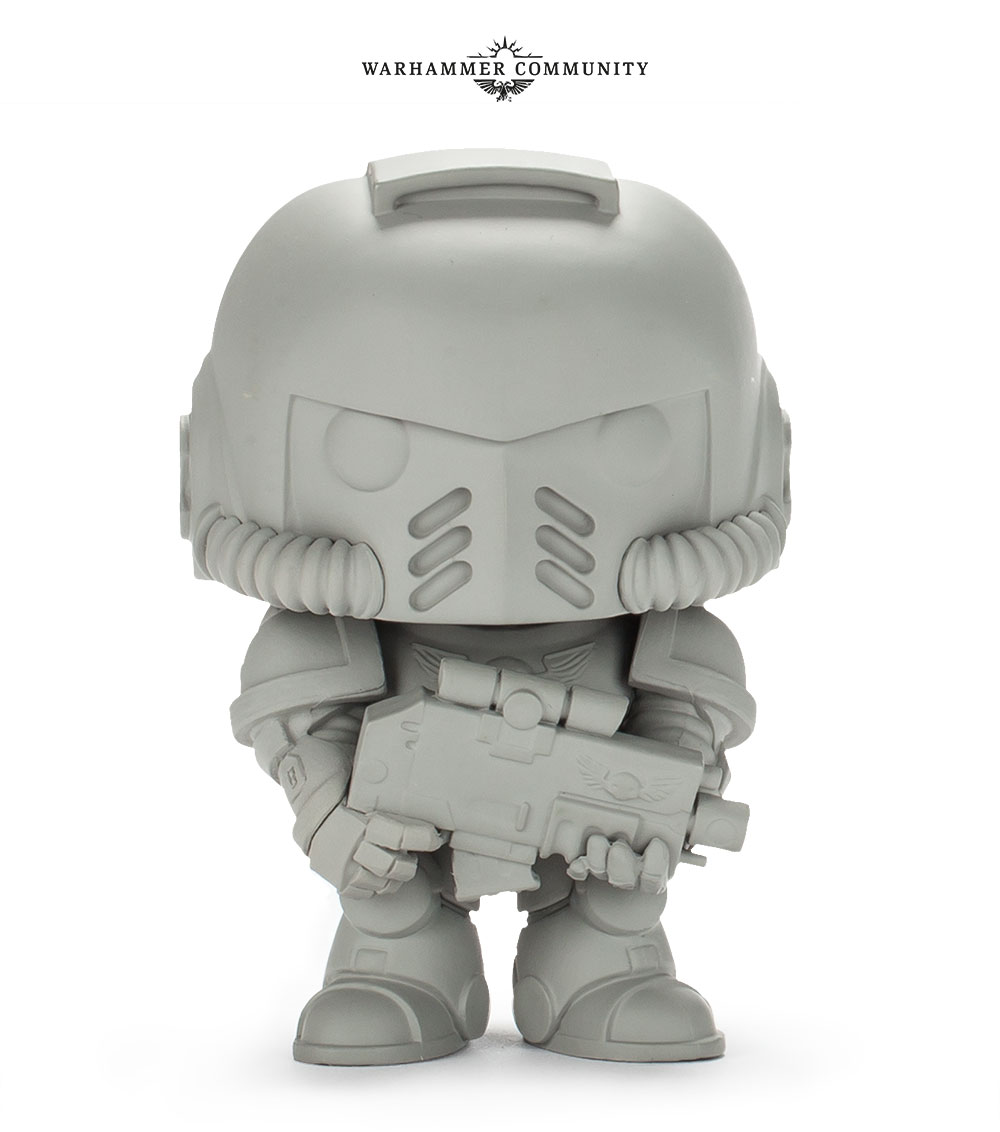 Then there's the new Skorpius Dunerider and/or Skorpius Disintegrator, depending on what you're looking to do.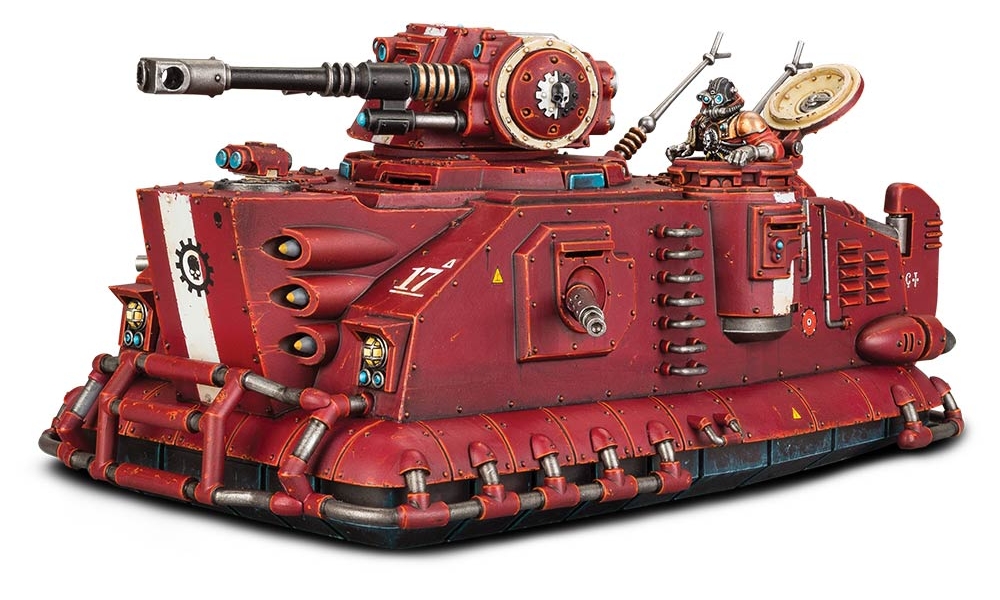 First up there's the Disintegrator up there, which is primed to level enemy armies in Apocalypse with its Belleros Energy Cannon, which can fire without needing Line of Sight.

Subscribe to our newsletter!
Get Tabletop, RPG & Pop Culture news delivered directly to your inbox.
Or you can build the Skorpius Dunerider, which is bristling with high-tech Ad-Mech skimming engines…and heavy stubbers.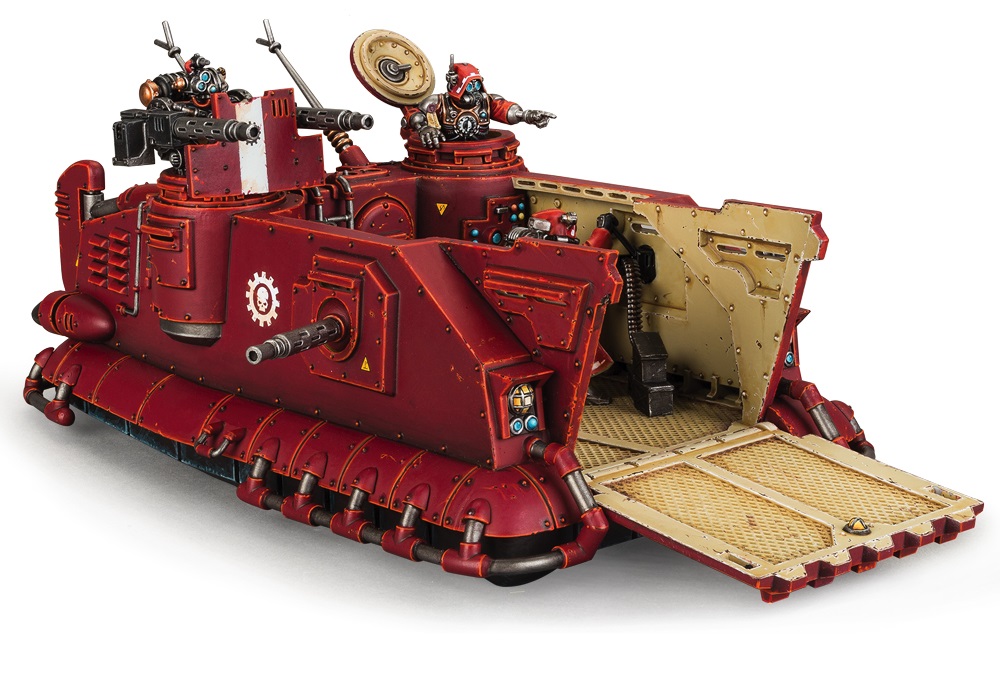 There's also the new Primaris Repulsor Tank: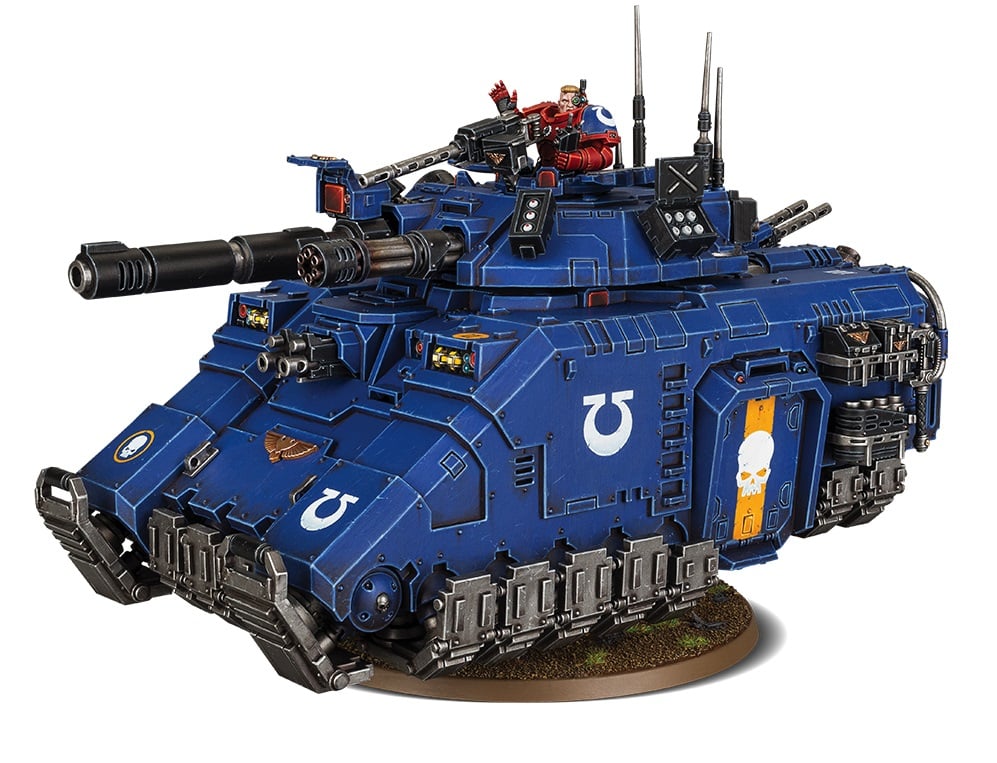 So look to be adding tons of new firepower to your army in the coming weekend. You'll also be able to pre-order the Apocalypse Battle Sets:
Each one of these has a great set of minis, and is a pre-formed Apocalypse Detachment. Of course, there's nothing stopping you from fielding these as part of a normal 40K army either–but whatever you choose, best of luck out there on Warhammer Day!
And be sure to tune in for more Warhammer Day reveals.