A new edition means a new introductory adventure. Join us today as we preview the Fall of Plaguestone, a 1st-level adventure for Pathfinder, 2nd Edition.
Here it is folks, with 2nd Edition coming out in August, Paizo is rolling out the new releases. And today we've got a look at the upcoming 1st-level intro adventure, The Fall of Plaguestone. See what happens when a murder in a local village takes a turn for the Pathfinder and quickly gets the players embroiled in attacks by alchemists, mutants, and strange plagues–nothing is what it seems.
All of this sounds like it's leaning heavily on the high fantasy aspect of 2nd Edition. Alchemy, mutants–you can probably expect some dire foes or alchemically charged encounters. That Pathfinder larger-than-lifeness is still front and center in this new adventure. Let's take a look!
via Paizo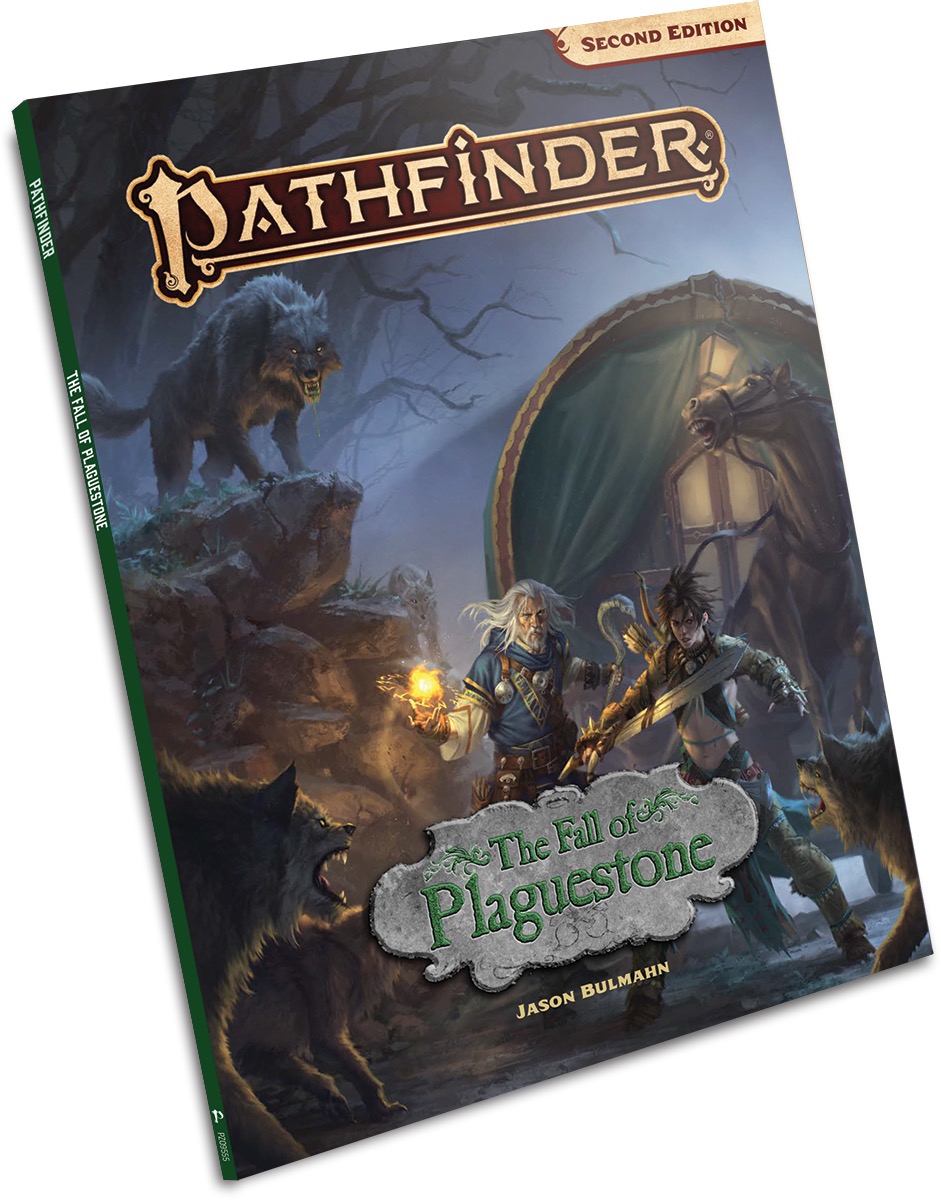 A Toubled Town
A group of new adventurers traveling through the village of Etran's Folly—also known as Plaguestone—must come together to solve the murder of a friend. What starts as a simple investigation quickly turns sinister with the discovery of forbidden alchemy, mutant animals, and a nearby forest rotting away due to a mysterious blight. It becomes clear that if these heroes don't intervene to stop whatever evil is brewing, the fall of Plaguestone is all but certain!
The Fall of Plaguestone is the first standalone adventure for Pathfinder Second Edition, designed for 1st-level characters. It tells the story of how a group of strangers band together to form a group of adventurers while saving the town of Etran's Folly from a terrifying fate, serving as a perfect introduction to a new Pathfinder campaign!
---
The Fall of Plague Stone is up for pre-order on July 8th, and the expected release will be August 1st, alongside the new edition.
Happy Adventuring!