When you think about it Teenage Mutant Ninja Turtles might be the most bizarre series ever. So it stands to reason the board game is a little weird too.
Despite the ambiguity of the term itself, I consider myself "a 90's kid". So, like any good radical kid, I love me some Teenage Mutant Ninja Turtles.
…..Okay, upon closer inspection through the eyes of an adult (which I technically am), this show was super weird. I know the comics were dark and gritty, but doesn't that somehow make it even more weird?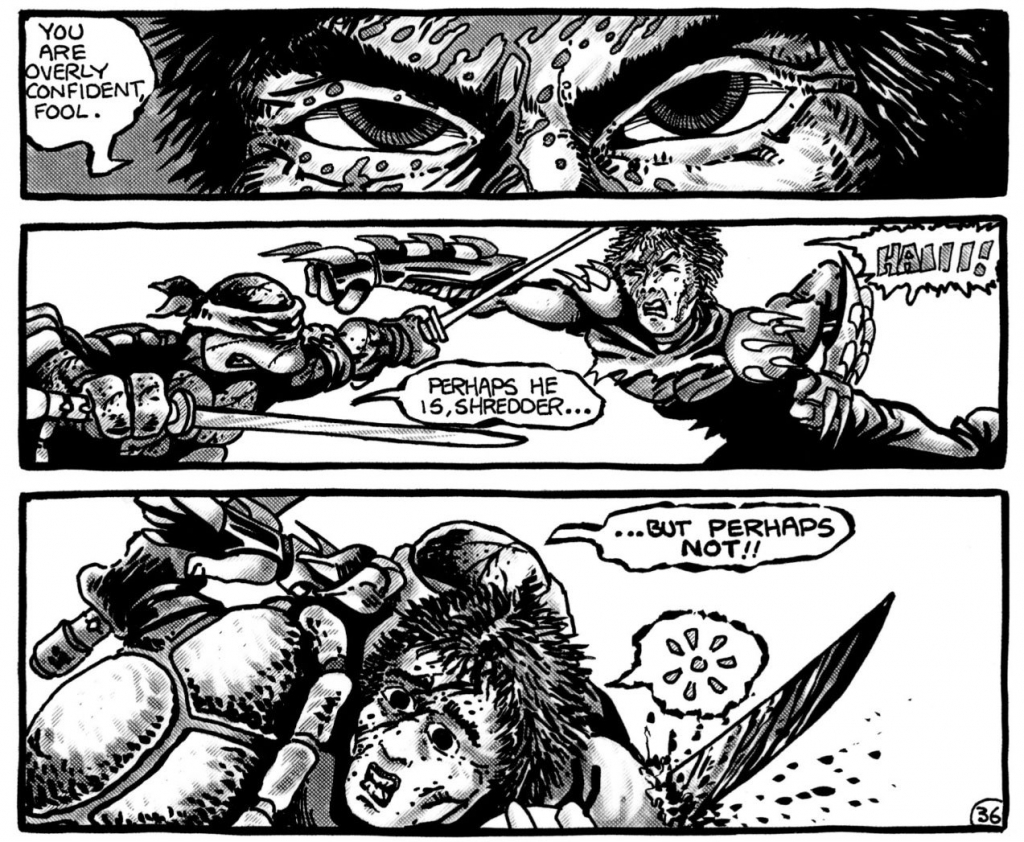 Murder! Cowabunga!
We've got to find a happy medium between the show and the comics. Enter Teenage Mutant Ninja Turtles: Pizza Power Game. Why they didn't go with Pizza Power Party is beyond me.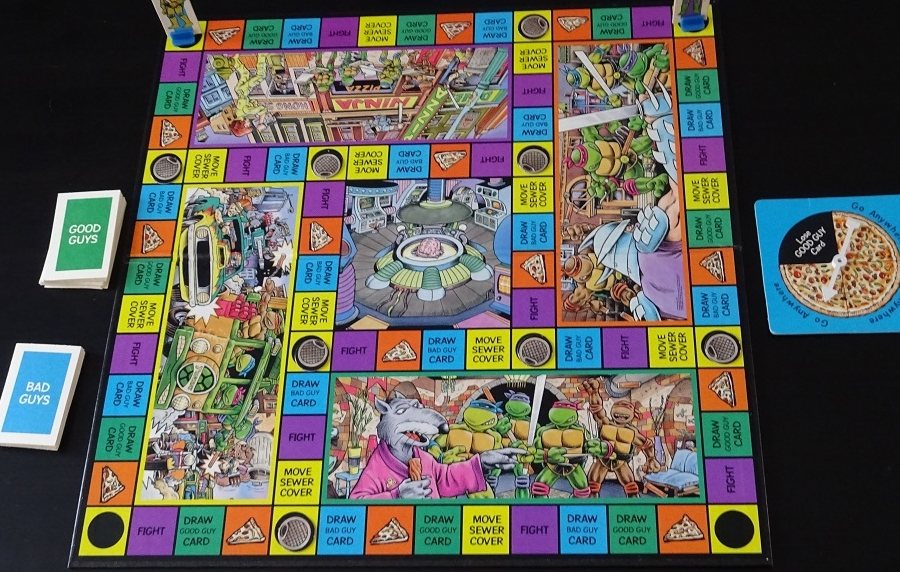 TMNT:PPG is a competitive roll-to-move game with resource management and some other mechanics we'll get to in a minute. The goal of each player is to be the first to defeat Krang by doing some stuff we'll also get to in a minute.
The general gameplay of TMNT:PPG is simple enough at first; roll the die, move that many spaces, do what it says on the space. Couldn't be more overdone! …I mean, simpler!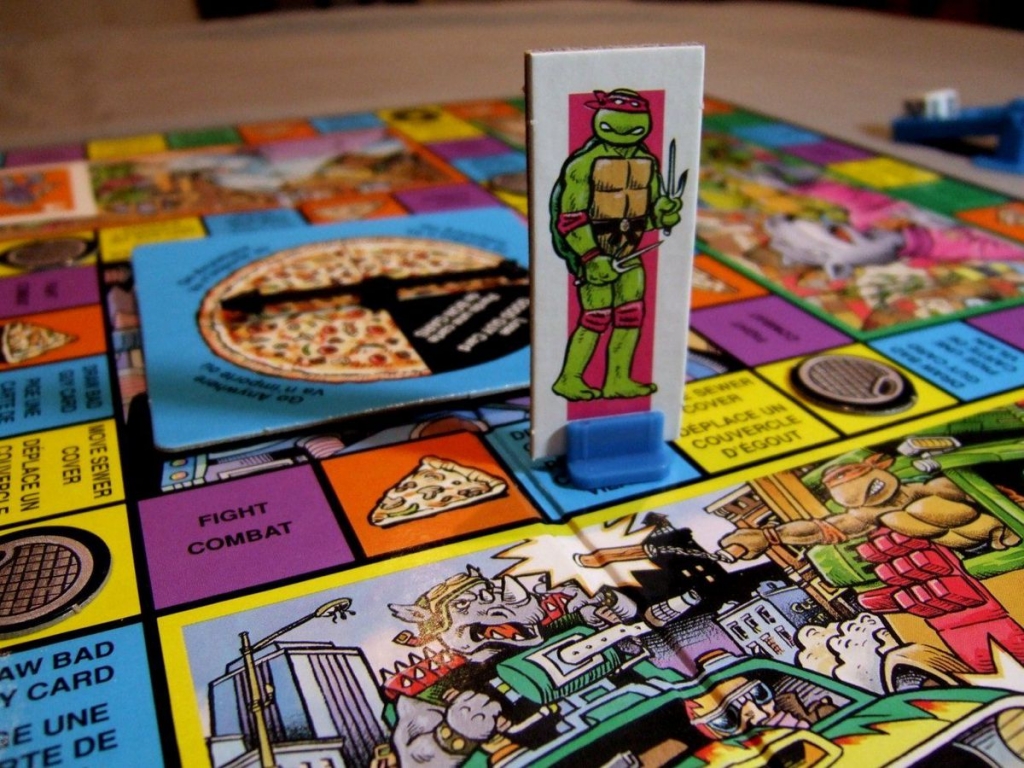 Things start getting weird when you get into the game's combat mechanics, which you didn't expect this game would have, did you?!
Stop scrolling!

Take a guess. How does combat work in this game? Take a guess now and write it in the comments after you're done reading. No cheating!
Using an UNO style mini-game to play Good Guy cards until your combat score exceeds the bad guy score.
Loading the die into a catapult, launching it and hoping it lands in the right spot.
Spinning the spinner to collect pizza tokens, which are spent to defeat bad guys.
Players flick sewer covers at each other's player's tokens, attempting to knock them over.
Okay… make your guess now!
5…
4…
3…
2…
1…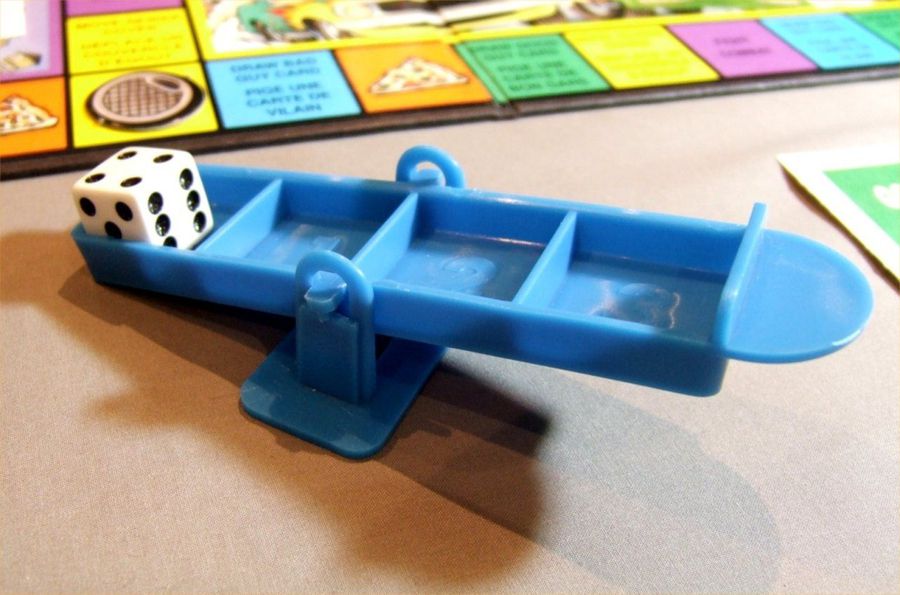 Yup… it's the catapult.
Each Bad Guy card has a value and if you have a Good Guy card with value higher than the Bad Guy's, you may battle them if you land on a Fight space. Once the battle begins, players grab the dice catapult.
The die is placed in the furthest spot and the catapult is flicked. The player has 2 chances to get the die to land in the space of the same value as the Bad Guy, 1 being the closest to the die's starting slot and 3 being the furthest.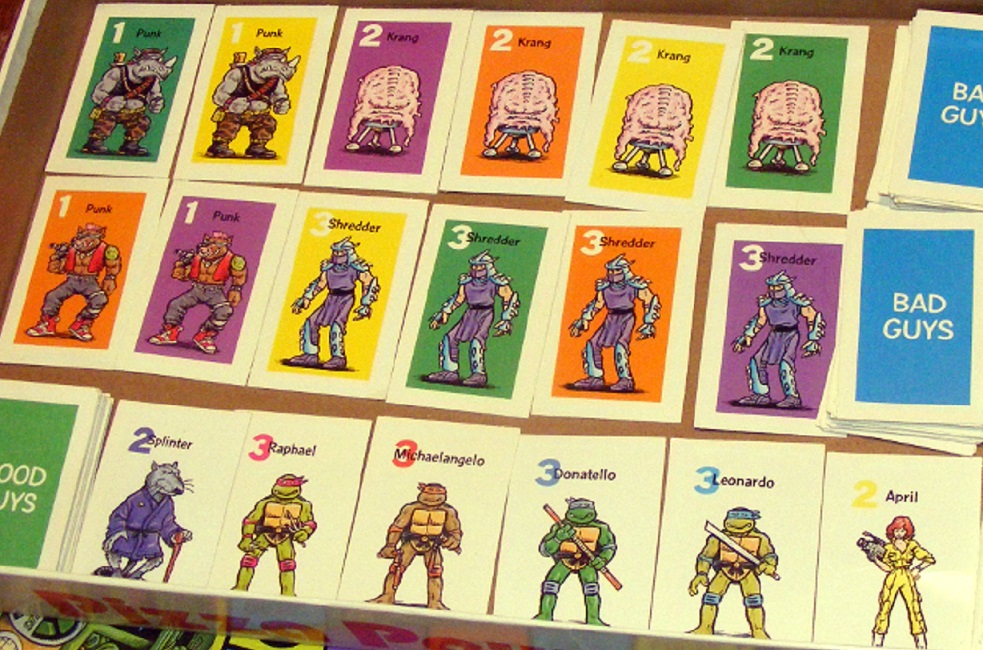 I guess Bebop and Rocksteady didn't have names yet? I'm not sure.
Defeating the Bad Guy lets you claim their card.
Once you have 3 Bad Guy cards, you can travel to Dimension X and enter the Technodrome. Defeating Krang involves taking 4 attempts of the die catapult to land in each of the 3 catapult slots. The first player to achieve this defeats Krang and wins all the pizza in New York probably!
Final Thoughts
TMNT:PPG isn't a bad game by any means, but it does have a very goofy combat mechanic. Counter point though: if it didn't have that, it would be just another bland, run-of-the-mill, roll-to-move, pop-culture-licensed board game.
So overall, not bad.
Thanks for reading!
Don't forget to write your guess in the comments!