This isn't the first crane Lego enthusiast Dawid Szmandra has built, but at over 20 feet tall when to boom is fully extended it's the biggest. The crane also able to do some heavy lifting for its size and the fact that none of it is stabilized with glue.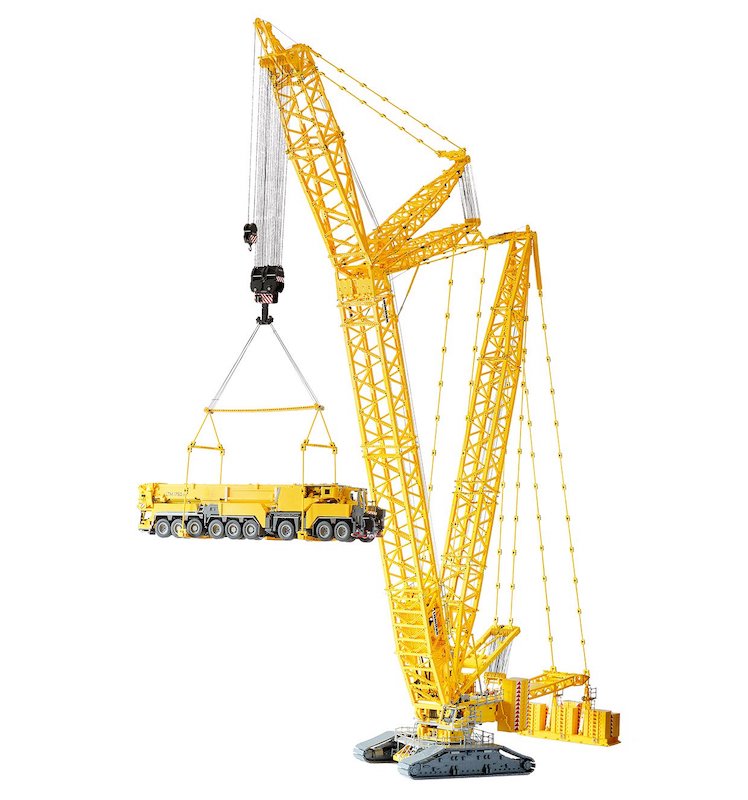 Sadly, he didn't list how many bricks are in the model, but here are some other specs:
1:24 scale scale model of Liebherr LR 11000
Weighs 59 1/2 lbs (27 kg)
Uses 4 EV3 bricks, 9 motors, 7 light sensors, 1 touch sensor
No glue used
Slewing ring is made 100% of LEGO – using minifig heads as rollers
Made 99.9% of LEGO, exceptions:

Printed pulley wheels, stickers, strings etc.
5kg of lead as ballast
Testing the boom at full extension, which is nearly 23 feet and is taller than the 2 story building next to it.
It's too big to fully extend indoors…