Contrast Paints are all the rage right now–they're even selling out quickly, and once you see what you can do with them, you'll understand why.
Here's just a taste of the kinds of things you can get up to with Contrast Paints. They say a picture is worth a thousand words, so here's about seven thousand words' worth of description for you. It seems like a fairly decent exchange rate. All of these come to you courtesy of Pete Harrison aka Pete the Wargamer who has painting tutorials on YouTube you can check it out–but here's the result of some of paint's experiments with Contrast..
via Warhammer Community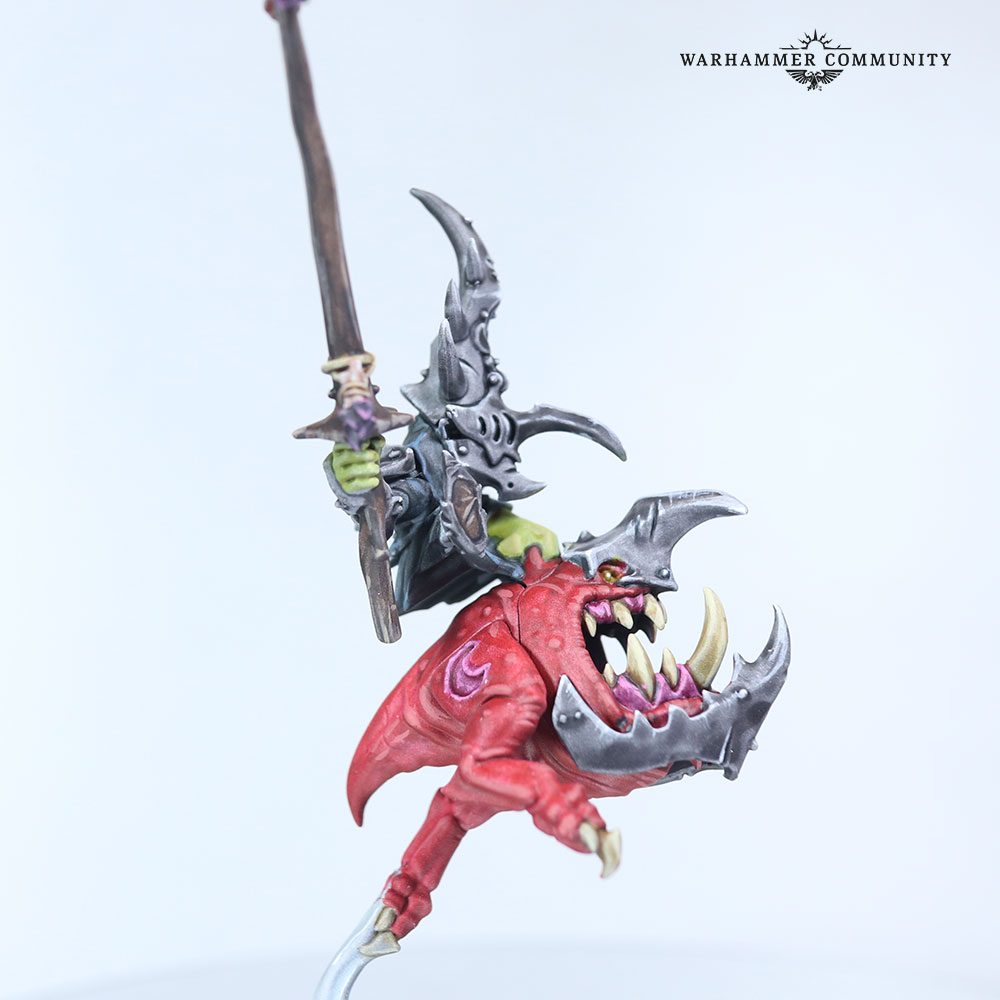 I wanted to combine Contrast with my normal painting workflow and see how the new paints could be used to improve it. I primed the model with some Mechanicus Standard Grey before spraying Grey Seer from above to create some subtle zenithal highlights. Over the top of this I applied all of my base colours using a single coat of various Contrast paints, followed by some regular edge highlighting to bring out the more prominent details.
You can see for yourself the difference it makes. And there's more.
Not only did Contrast vastly speed up the painting time – I was able to finish the model in half the time it would normally take – but it also created some interesting effects. My favourite of these is the basic non-metallic steel over the armour. This was achieved with a base of the Contrast paint Basilicanum Grey, followed by two highlights of Administratum Grey and White Scar.
For those of you interested in some of the effects you can get out of Contrast when mixed with other paints in the grim darkness of the distant future, here's a look at a few 40K models.
And here are some examples of how well Contrast works for handling both organic/naturalistic materials as well as more fanciful metals…
So whether you're looking to get your army table-ready in a hurry or hoping to find the painting equivalent of gastrofoam, Contrast paints might be worth looking into.
Happy Painting!