It's been talked about among fans for years, and now it's here – Games Workshop has a live-action TV series set the grimdark in the works. GW has teamed up with Big Light Productions to create a live-action series with Golden Globe winner Frank Spotnitz (Man in the High Castle, X-Files, Millennium) at the helm.
The series will follow Gregor Eisenhorn and his group of Inquisitorial agents as they hunt down aliens, heretics, and daemons; and attempt to defeat plots against the Imperium and the survival of humankind across the galaxy. The Inquisitor has included a Tech Priest, a pair of Death Cultists, bounty hunters, a Deamonhost, and an Adeptus Arbite in his teams. Curious to see who will join him on the screen.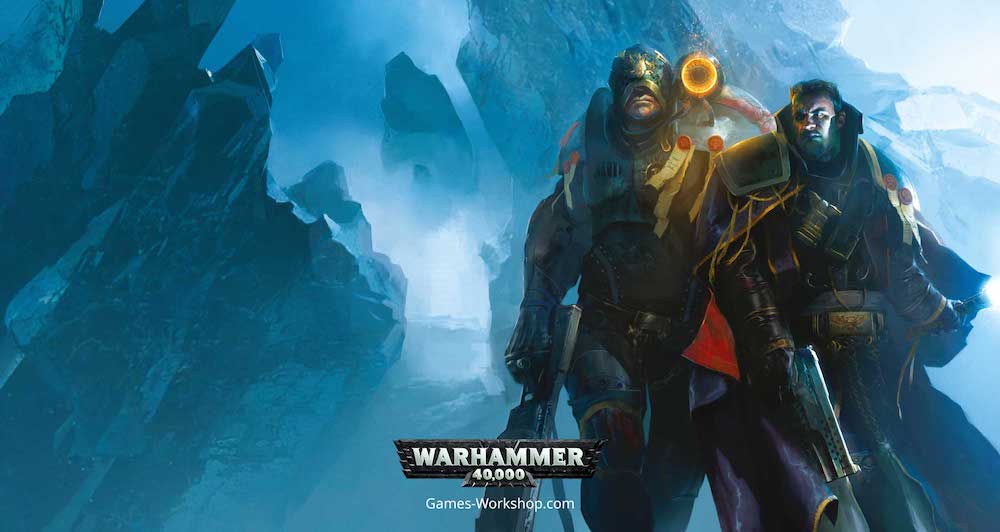 Dan Abnett had this to say about the star of the series:
​"Gregor Eisenhorn is a relentless force in the dark future of the Warhammer universe: a destroyer of daemons and a purger of heretics, implacable, powerful and dedicated. But the appeal to me, from the moment I started writing him, was his complexity. He is not the simple, ruthless hero he appears to be. His battle with the Warp leads him into dark places and forces him to question his duty, his understanding of the Imperium, and his own identity. With Eisenhorn, it's not just the adventures, and they are certainly vivid: it's the journey he takes to the very limits of what he is and what it means to be loyal."
The press release doesn't mention if it will be directly based on Abnett's novels, but it will be a mix of sci-fi, fantasy, and crime genres. There are a lot of possibilities here. The writer has created rich lore around the character that could appeal to fans and folks unfamiliar with 40k alike. It would make sense to pull from The Magos – the collection of thirteen stories involve Eisenhorn's biggest foes and dig into his complexities and internal conflicts. It's a great mix of story, character, and universe building.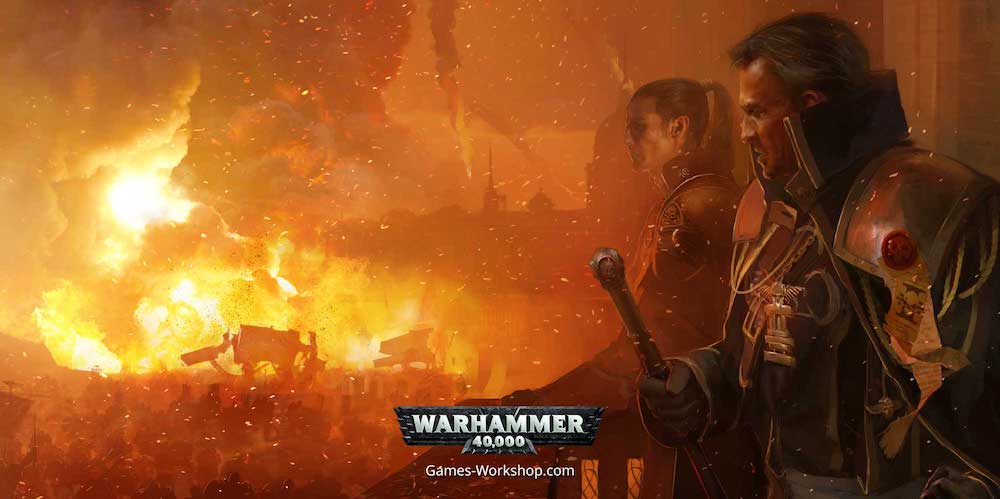 A little background on the production studio to ease your minds: Big Light isn't an unknown. They've produced some high-quality series with solid CG and big-name casts.  The company's work on Man in the High Castle (which is in its third season) resulted in an Emmy for cinematography, and it's been nominated for several other awards.
Check out Medici: The Magnificent on Netflix to see more of what they can do with costuming and production design.
No casting or dates for the Eisenhorn series have been released just yet; and there was no information given about distribution, but the production company has worked with Amazon, CBS, and Netflix. This feels like it will be bigger than just a digital download or BluRay release.
Who would you cast in the lead role?