Though they have fallen to Chaos, the Heraldry and iconography of the Knights is still paramount to the Questor Traitoris.
Alright folks, let's close out Traitor Knights weekend with a look at the heraldry that comes in the new Knight kit. It's one of the better transfer sheets we've seen recently, and you can tell that the designers had a lot of fun with the design of so many different houses. It's sci-fi gothic at its finest.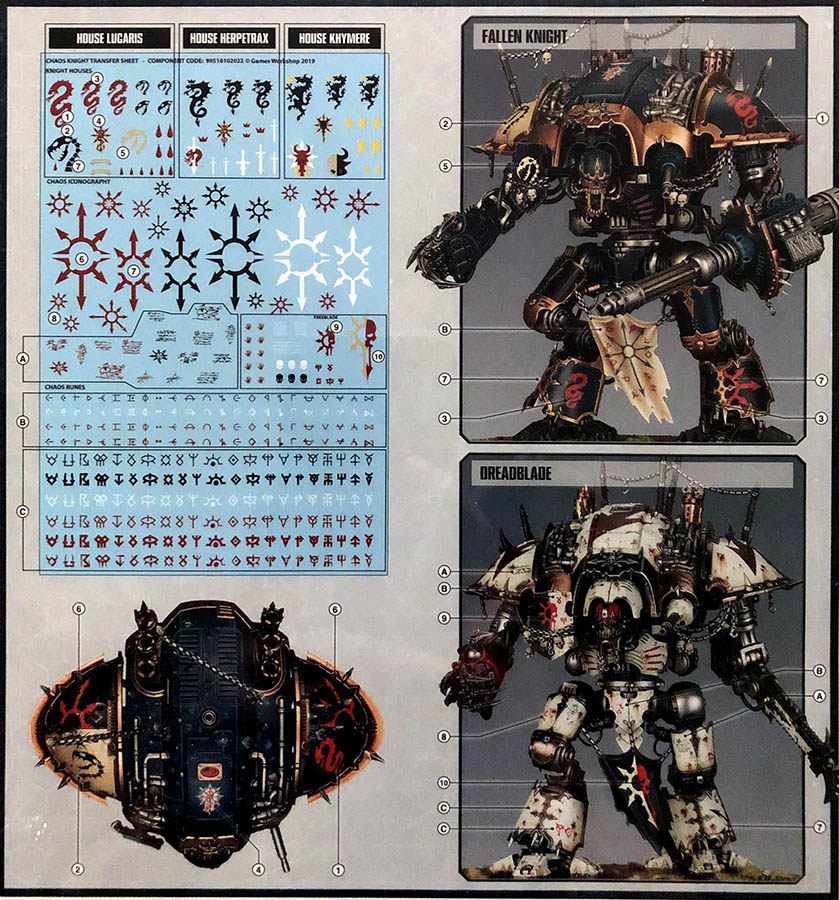 Though they have fallen to Chaos and forsworn their vows of piety, fealty, and duty, these Knights and their Scuons have not forsaken the pageantry and glory of their past. And as you can see, style is a part of their substance. You yet to distinguish your knight with household, famous events, and now also Chaos icons.
Here's a look at the full sheet: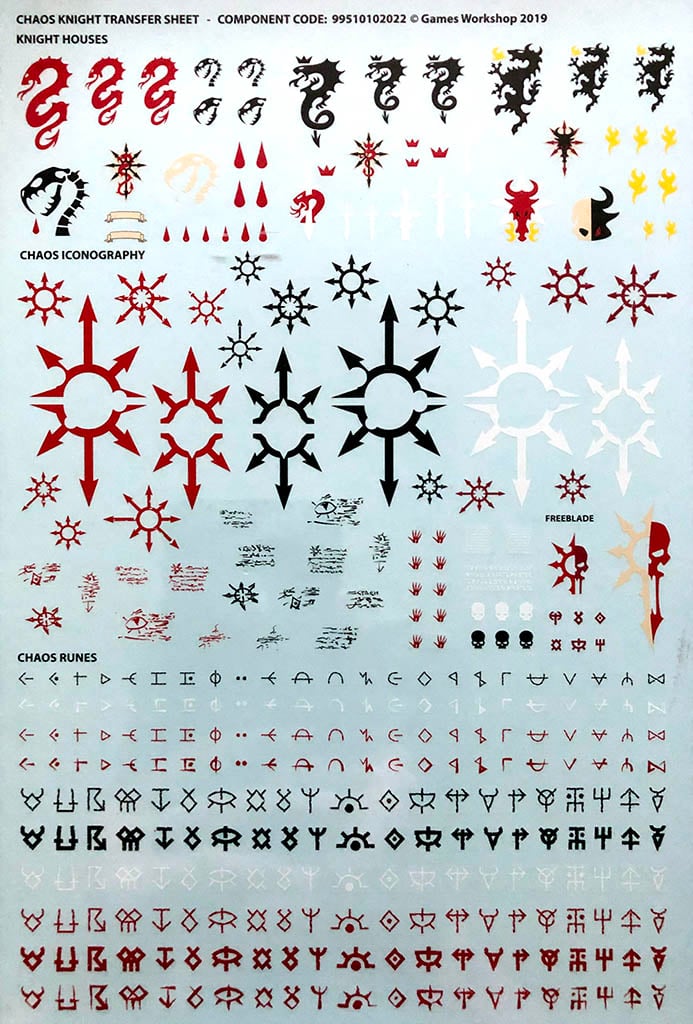 There's alot of variety in place here. Whether spelling things out in Chaos runes or add some bloody handprints as a warning. Or make a dreadblade riddled with honors, trophies, and triumphs.
How will you decorate your Chaos Knight?