The turn-based tactical PC game has a new Expansion with the story penned by Ben Counter. Prepare for a foe like you've never experienced!
In Warhammer 40,000: Mechanicus players were tasked with taking on the role of a devout member of the Adeptus Mechanicus. Your mission was to explore the insides of a Necron Necropolis. The base game had over 50 missions to play through with each game turning out slightly different depending on the decisions and progress you made. Now, the Heretek expansion is available which explores the corrupting influence of all that xenos tech.
"Heretek is the expansion to the critically acclaimed tactical turn-based Warhammer 40,000: Mechanicus. Opening a whole new plot line, Heretek exposes the dark underbelly of the Adeptus Mechanicus faction like never before.

Brand new narrative events have been handcrafted once again by Ben Counter, allowing players to uncover what has brought civil unrest to The Caestus Metalican during its campaign at Silva Tenebris.

Take on frighteningly familiar foes, a cohort of heretek Tech-Priests that have changed their beliefs and forsaken the name of the Omnissiah. Can you, Magos Dominus Faustinius manage both an assault on the Necrons while being corrupted from within?"
Apparently all those expeditions into the Necron Stronghold have brought back much treasure and knowledge. Unfortunately, some of your weaker-willed brethren have succumbed to the dark temptations…of XENOS technology!
In the game, you'll be able to unlock the new "Xenarite" Discipline. This allows you to upgrade your members with xenos technology. Keep in mind, this is technically a forbidden practice among the devout followers of the Omnissiah. Will you be able to harness the power to stop your foes or will you also fall prey to it's temptation?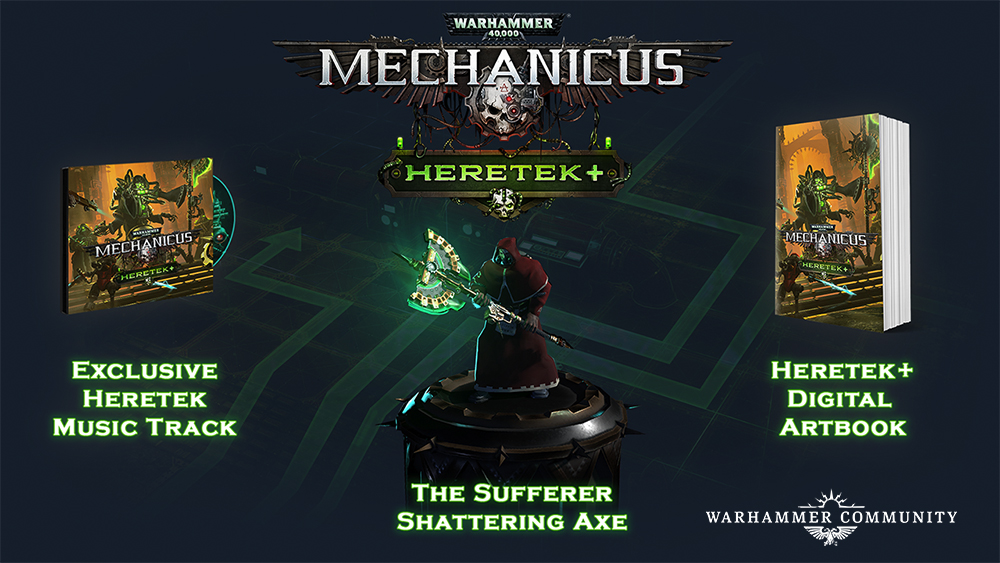 On top of that, this game will also explore the insides of the Caestus Metalican which is the first time fans will get to see the insides of an Ark Mechanicus! On top of the new areas, players will also get access to new units with the Sicarian Ruststalkers and the Scarian Infiltrators. If you want to go stealthy or slashy, these new units will be able to bring down those pesky Hereteks!
Warhammer 40,000: Mechanicus is out on steam now. So you can dive in and get a handle on game and story up to this point. And when you're ready you can get the expansion on steam as well.
This Does Not Bode Well For The Mechanicus
What I personally find interesting about this expansion is that it's written by Black Library Author Ben Counter. He is taking the Mechanicus is a direction fans have long theorized could happen after interacting with the Necrons. They are worshipers of machines and the Necrons are…well, machines. It's almost odd that it's taken this long before this subject has been approached as a plot point in 40k.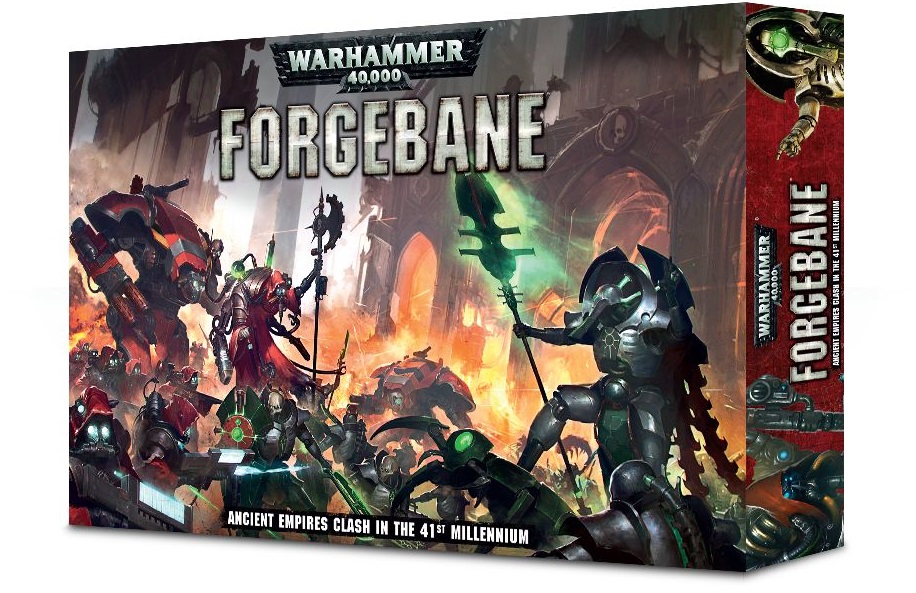 Sure, we had Forgebane which was a great boxed set an all, but that was more about the two forces fighting. This expansion is exploring what happens when tinkerers like the Ad Mech get their hands on Xenos tech and start to research it and then adapt it to their own use. THAT is cool and it's a really interesting way to "corrupt" the Mechanicus without the villain being chaos. The quest for knowledge and their curiosity is what corrupts them and that's different spin on things.
All hail the Omnissah Necron Overlords