With a TV show in the works, it's time for everything you wanted to know about Dan Abnett's Eisenhorn – but were afraid to ask.
OK, the basics – Eisenhorn is a dogged Inquisitor, from a series of novels by Dan Abnett in 2001-2002 who drifts on both sides of Imperial orthodoxy.  With those bare bones out of the way, let's dive into Eisenhorn from various angles: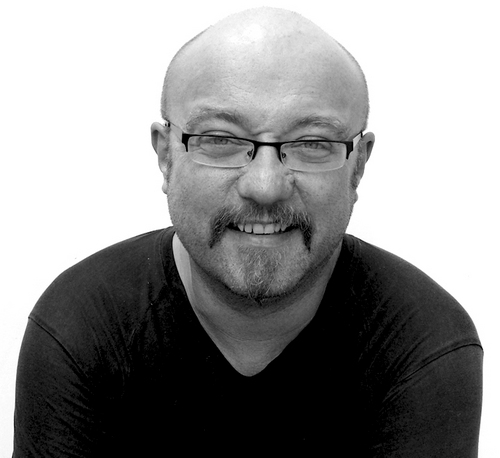 Dan Abnett, Gregor Eisenhorn's real boss.
The Novels
The Eisenhorn trilogy by Dan Abnett is a collection of three novels – Xenos, Malleus, and Hereticus – featuring Inquisitor Gregor Eisenhorn.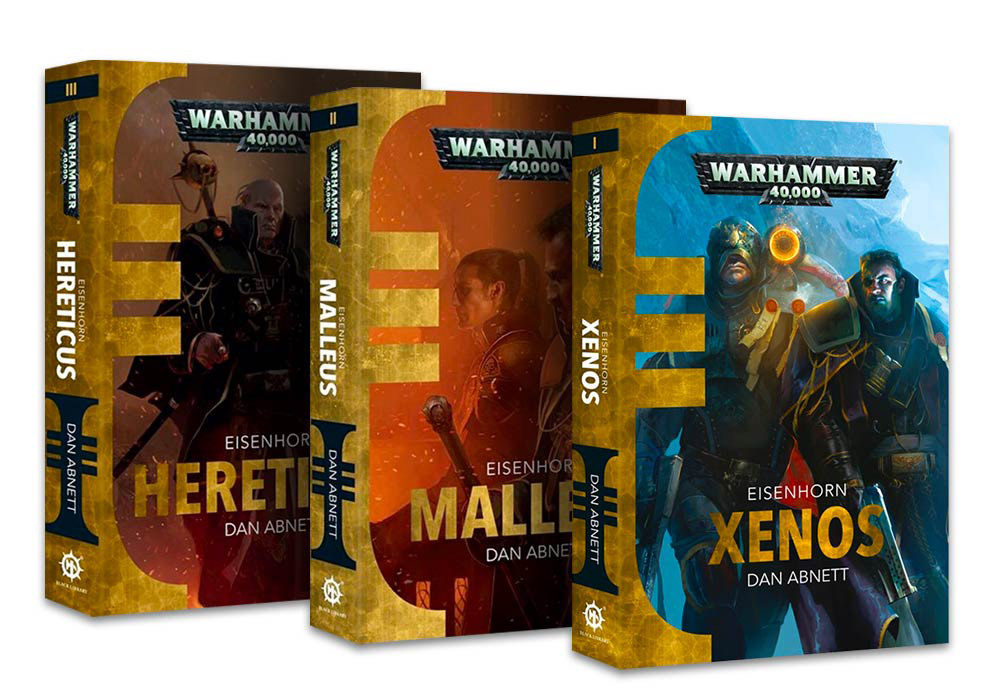 A later omnibus edition contains these three novels and also features two short stories, Missing In Action and Backcloth For A Crown Additional. In 2018, Abnett returned to Eisenhorn to pen The Magos casebook of short stories.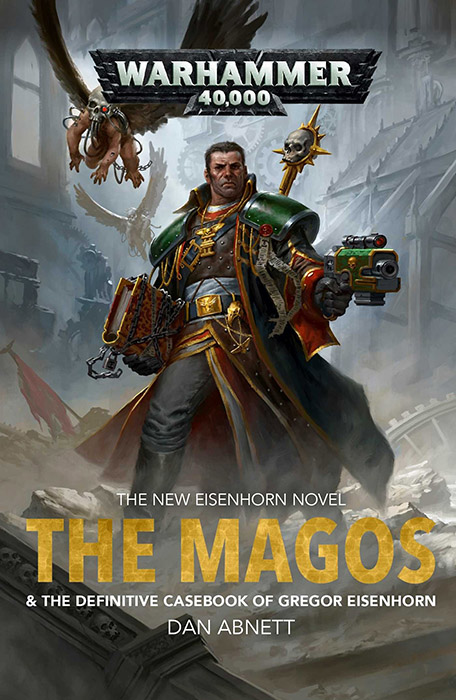 The Lore
Gregor Eisenhorn was a renowned Inquisitor of the Ordo Xenos, active during the third and fourth centuries of M41.
Initially a Puritan of the Amalathian faction, Eisenhorn's ideology would alter over the course of his career so dramatically towards Radical Xanthism that other members of the Inquisition would consider him possibly heretical. Indeed, Eisenhorn has officially been considered a rogue agent at least twice in his Inquisitorial career, only to be proved righteous both times.

Appearance
A psyker, Eisenhorn possesses considerable natural willpower and resolve, which combined with his pool of psychic power, makes him a potent telepath. He normally channels his psychic talent through his voice, compelling people to follow his instructions. He can focus this talent upon distinct individuals in a crowd, or upon many people at once.
The most obvious physical attribute of Inquisitor Eisenhorn is his crude augmentic assist system, which can be seen projecting from the back of his head and encasing his lower limbs. This implantion was done in a hurry near the end of the Pontius affair and appeared to both be permanent and sub-par. The augmetic rig allows him reasonable movement, but he has taken to using a swordstick to aid balance. Several centuries old, Eisenhorn only looks roughly middle-aged to the casual observer; his aging process has been retarded by Inquisitorial juvenat treatments.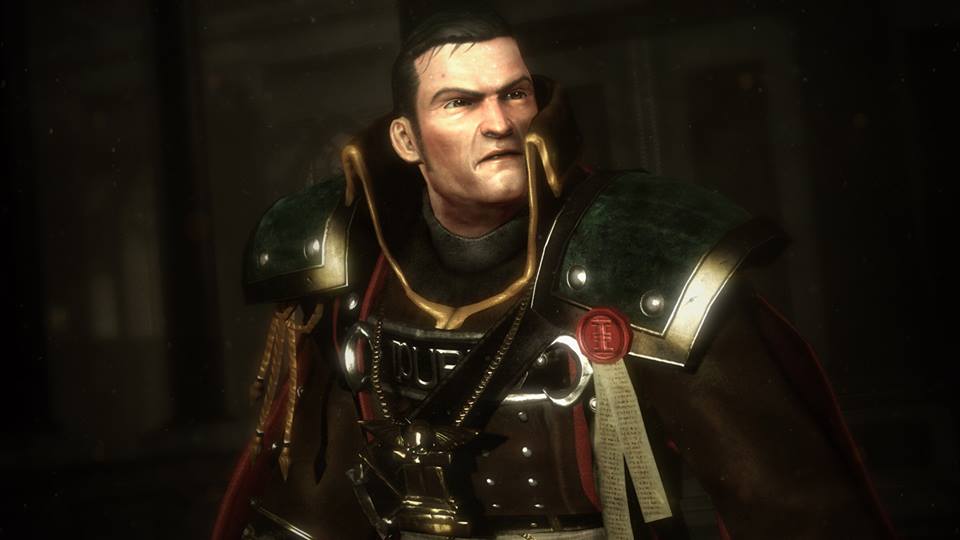 The torture inflicted by Gorgone Locke resulted in the permanent destruction of many of the nerves in Eisenhorn's face. As a result, he has limited facial expressions and movement and notably can no longer smile – though he conceded to himself that this was no great change.
Clean-shaven and dark-haired, Eisenhorn was forced to permanently shave his head when accepting his augmetic system. He normally wears sober suits of dark greys or blacks under long blue or black high-collared coats.
Underneath the coat could once be found his sword, sheathed at his hip. It is now fashioned into a sword-stick, with the scabbard forming a walking-cane. Also under his coat is the chest-rig for his sidearm, normally holstered under his left shoulder. His Inquisitorial rosette is normally placed in an inside pocket. While Eisenhorn typically plays down his Inquisitorial station, he occasionally chooses to proudly display the full majesty of his office. In such circumstances he dresses more ornately and colourfully, if still in the same basic pattern of suit and long coat. His Inquisitorial rosette is then pinned to the front of his jacket, alongside other symbols and distinctions he is eligible to wear.
Eisenhorn and his retinue also employed their own personal form of coded language, named Glossia. The basic format was created by Eisenhorn when he was 32 years of age, but it grew organically with use over the years, with several of his employees contributing to its form.

Equipment & Wargear
In the early part of his career, Eisenhorn carried a power sword of unusual design; instead of having a conventional metal blade as the focus of its energy-field, the blade was itself made of pure energy. This antique, graceful and deadly blade had been blessed by the Provost of Inx.
In contrast to this priceless weapon, his standard sidearm during most of the same period was a cheap Naval-pattern Scipio stub-pistol that had been crudely gang-marked by Lores Vibben, an ex-ganger employed by Eisenhorn as his bodyguard and personal aide. The grips had been replaced with ivory, upon which was etched an entwined skull and rose; droplets of blood from the rose thorns were represented by inlaid carmine gems.
Eisenhorn was initially rather embarrassed by this customisation to his pistol, but later realised that he was being honoured by Vibben's marking of his weapon in her gang-colours. When Vibben was killed by agents of Murdin Eyclone, Eisenhorn made sure to use the pistol she had altered to execute Eyclone. It was then buried with her.
Eisenhorn's next signature weapon was a heavily customised Bolt Pistol given to him by a Librarian of the Deathwatch. Made of green-hued chased steel, it was hand-crafted to be of compact dimensions and given an unusual feature of the magazine housing being in the handgrip. It was lost during the Quixos investigation and never replaced with another particular favourite handgun.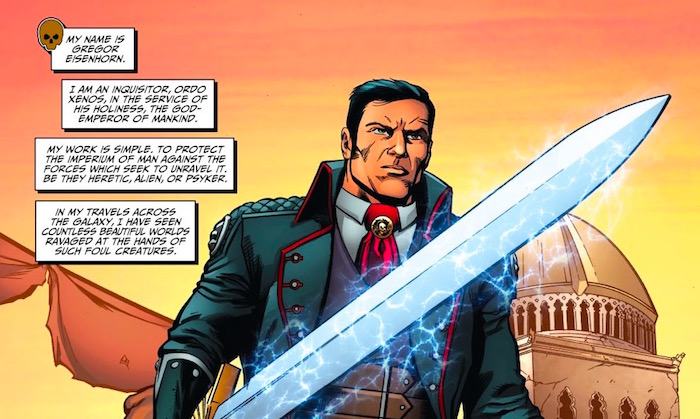 His power-sword destroyed in battle with Cherubael, Eisenhorn had Magos Bure craft him two powerful force weapons; a force staff topped by a powerful psychic lodestone carved to resemble Eisenhorn's own skull and a force sword based on Barbarisater, a blade once carried by Arianhrod Esw Sweydyr, one of his deceased retainers. A very old weapon, the blade had been folded over 900 times and enhanced by potent pentagrammatic wards. Originally a long, double-handed saber-like weapon, Barbarisater was straightened and reforged into a single-handed sword after it was broken in battle against Quixos. His force-staff is slung across his back when not in use.
The most powerful conventional weapon in his arsenal was his gun-cutter, a personal spacecraft capable of atmospheric flight, if not independent warp-travel. Large enough to contain cabins and crew-quarters for a half-dozen people as well as a sizable cargo deck, the cutter was fast, agile and well-armed with several autocannon turrets.

Inquisitorial Retinue
Inquisitor Eisenhorn created a considerable organisation during the first part of his career, starting out with a bare handful of hired hands and eventually employing dozens of retainers, including the Distaff, a group of psychic Blanks. This world-spanning organisation was destroyed by the machinations of Pontius Glaw, who also ensured the deaths of most of Eisenhorn's retinue. With Eisenhorn missing at the end of the Pontius case, his surviving followers became part of the retinue of Inquisitor Ravenor. Eisenhorn largely avoided acquiring servants other than Cherubael for some time, but eventually began assembling a small retinue around himself once more.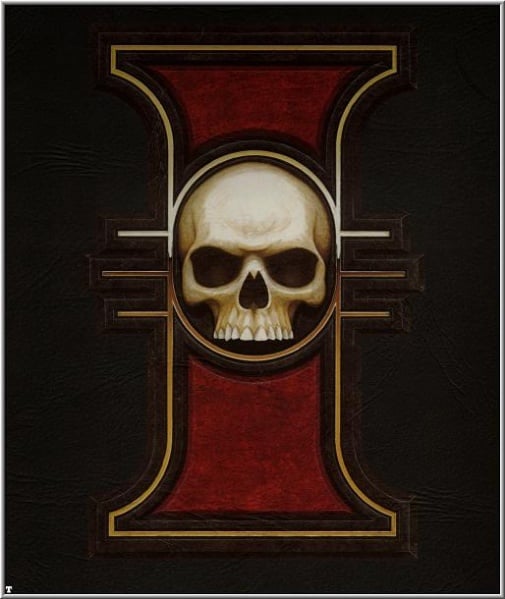 The Miniature/Rules
In 2018, GW put out a Limited Release resin miniature and datasheet for Eisenhorn.
~Read the TV show announcement here.