With a brand new Space Marine tank hitting tables this week, it's time to take a look at the significant issues Marine armor has in the game.
Space Marines, the famed Adeptus Astartes, are in a bit of an odd place in the 40K meta right now. The army (armies if count the offshoot books) is the most popular faction in the game and accounts for a considerable number of the game's units; it a diverse sprawling list. It's also not a great army right now. While a handful of builds have done OK competitively, and Scouts and Smash Captains keep showing up, overall the army just can't cut it. The army has some real problems, and one of the clear issues they have is their tanks. Let's talk about that big issue  is just crippling them.
Bad Tanks
You either die a hero or live long enough to see yourself become the villain.
With access to the finest technology the Imperium has to offer, and some of the best-trained tank crews, you would think that Space Marines would have some great tanks. The truth, however, is pretty disappointing. Space Marine tanks tend to fall into one of two categories: over costed or underpowered. Sometimes they fall into both. On the hand you have some old classics (such as the Predator,  the Whirlwind, or the Vindicator), staples of Marine lists for eons. While these tanks aren't super expensive, they are woefully underpowered in 8th. On the other hand, you have tanks like the Repulsor, and even the new Executioner, which can pack a punch but are costly as all get out. Then you have the Land Raider and its variants, which are both expensive and tend to be underpowered.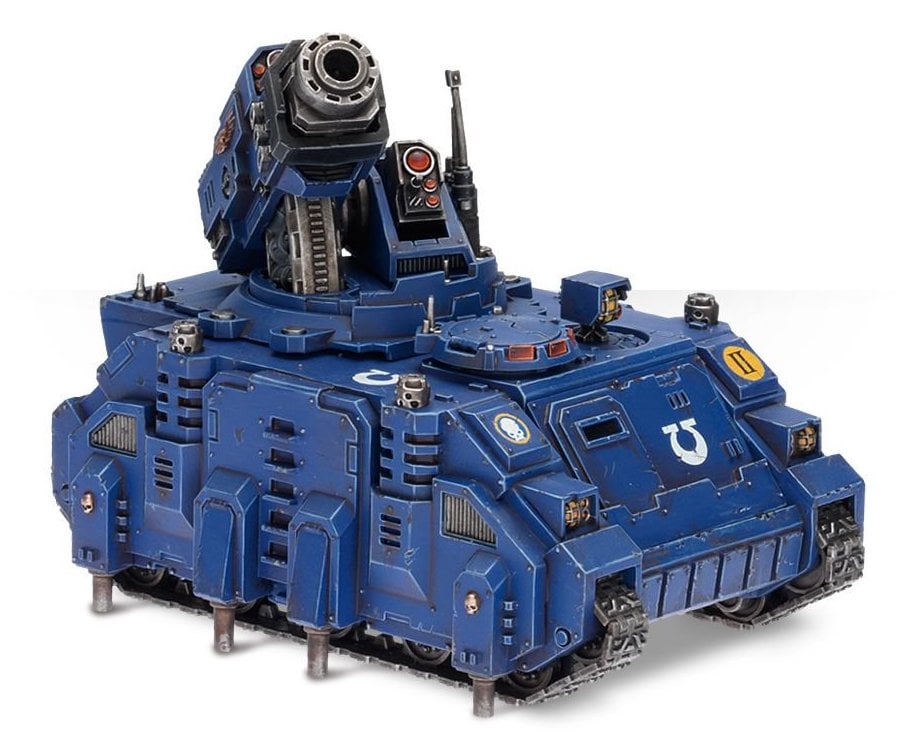 I'm not even going to talk about this…
One reason Space Marine tanks have these issues is becuase of their 'all-rounder' nature. A lot of their tanks pay extra to act as transports, yet aren't great at that role. The new Executioner is a great example – it's a tank that gets better if it doesn't move far, yet has a transport capacity. That's also leaving out the fact that transports aren't any good this edition. On the other hand, a lot of Space Marine tanks struggled in past editions and 8th just did them no favors. However, there is a big issue with the Space Marine Codex that makes all this worse for tanks.
Bobbie G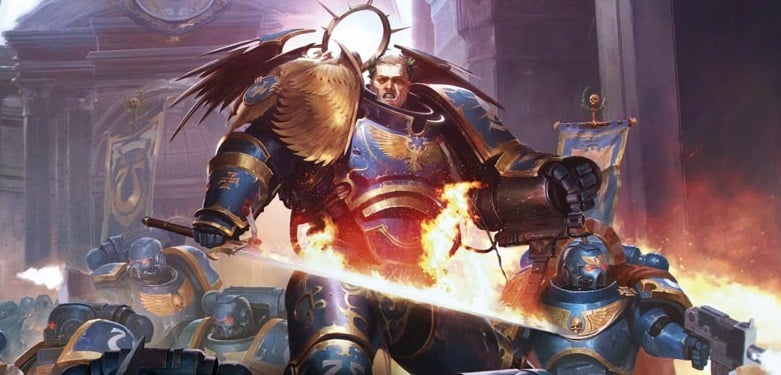 Nice balanced Codex you got there, be a shame if something happened to it.
Reading Goatboy's article on the new tanks reinforced something I've been thinking for a while. Talking about the Executioner Goatboy says this:
"I do think that the only Marine army this tank works in is the current build that uses Roboute to bring so much insane advantage to the table top."
This is a big issue for Marine tanks. You see, despite what I said above, Space Marines actually have some of best tanks in the game — provided you bring along Guilliman. Big G has the single best aura in the game, something so crazy and amazing it takes any unit and instantly makes it great. It's particularly useful when used with vehicles. Tanks tend to bring a high concentration of firepower in a small footprint. Since Guilliman's aura is of a limited size fitting a lot of a high shot output models that don't degrade fast, within his aura is very effective. This turns models no one commonly takes, like the Land Raider Ultra Terminus, into powerful death machines.
The Problem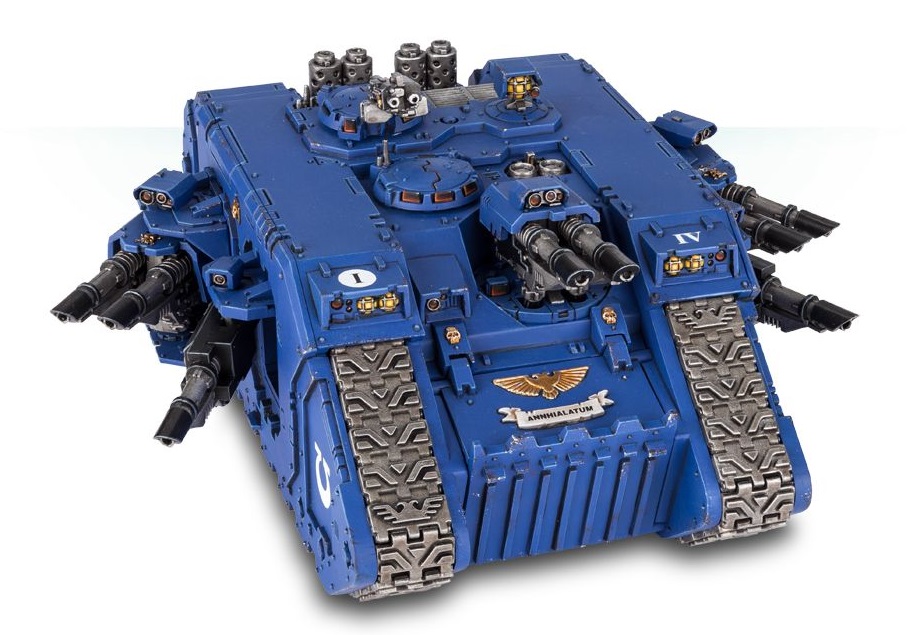 Yo dawg, I heard you liked Lasconnons…
The power of Big Blue has created a real issue for Space Marine tanks design wise. See all Space Marine tanks have to be balanced with the idea that Guilliman MIGHT be in the army. This means you simply can't make a Space Marine tank as good as it should be. Make it a solid tank and fairly costed, and people will start plopping them down around Gman and winning events. Once this starts happening, GW would have to take a look at the tank and bump its points up. (You saw this happen with the Castellan. It wasn't undercosted on its own, but once you added on all the free stuff you could give it got over the top.) If you have a good tank, Guilliman will turn it into an OP tank, and GW will have to step in…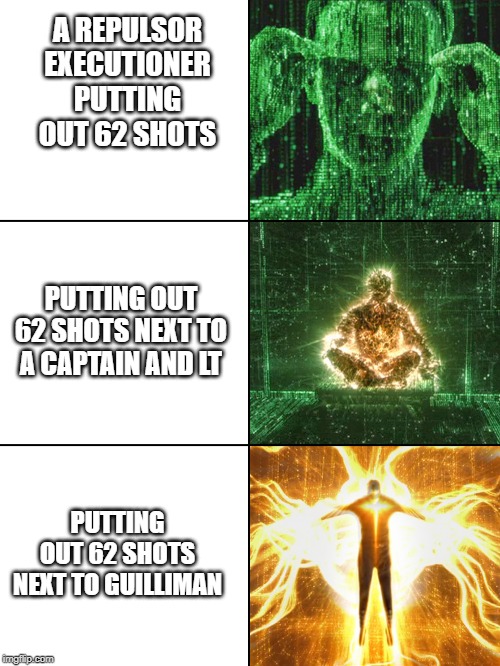 On the other hand, you can make a tank that's balanced with Guilliman in mind, take it with Gman and it's a good unit. The issue here is that if you do that, which they seem to in some cases, it becomes a junk tank taken without Guilliman. In essence, the presence of Guilliman is putting constraints on all Space Marines tanks. The issue is made worse by the lack of non-Guilliman options.
Feeling Blue
One of the constant complaints about the Space Marine Codex is that the Chapter Tactics don't affect tanks. While this decision made sense in the more restrained days of the start of 8th, it is clear now that it has held Marines back. It's also served to exacerbate the Guilliman issue. Guilliman's aura of course only affects Ultramarine units, and might not be as big an issue if there was ever a reason to make your tanks anything other than Ultramarines.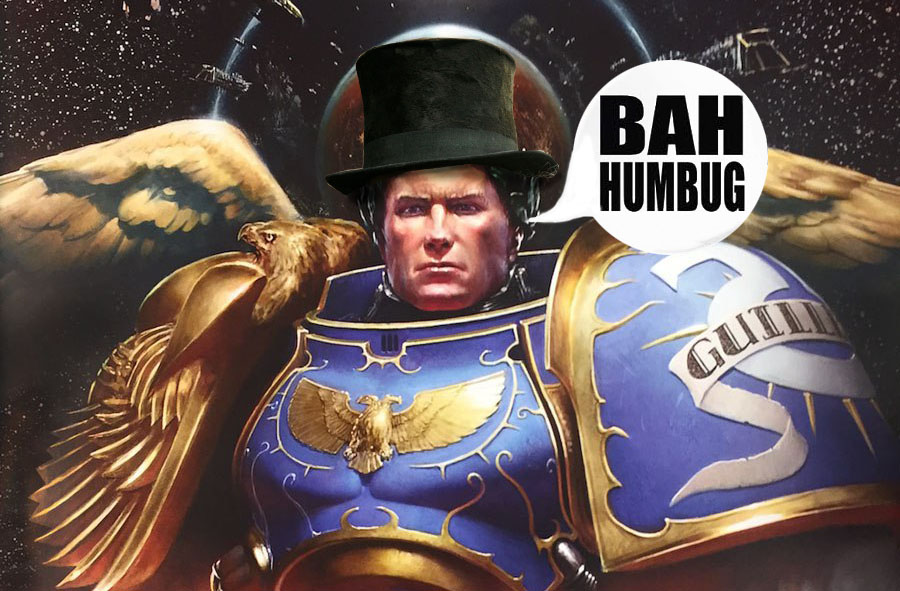 For infantry units the choice is real. Ultramarines have a good chapter tactic, but it's by no means the best. Even with Bobbie G around, you have a real reason to make some of your infantry Raven Guard, for instance. When it comes to tanks, there is no choice, however. Aside from one or two very mediocre stratagems, tanks gain absolutely nothing by choosing another chapter. At the end of the day there is no real choice to be made, be Ultramarines and get Guilliman (and Chronos) or be anything else and get… nothing.
Final Thoughts

Guilliman, while a cool idea, has been a problem unit for 8th since day one. The game has just never really known how to deal with or balance him. His presence throws Space Marine balance way out of whack. This is particularly an issue when it comes to vehicles, which have seemingly been hamstrung by his presence. This is made worse by lack of alternative options to make Space Marine tanks useful. Chapter tactics, stratagems or relics, would all at least provide a choice. Since none of them exist we are left with amazing tanks for a force with Guilliman, and junk for everyone else.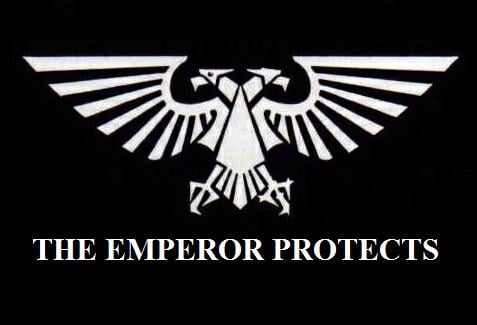 Let us know what you think about the state of Space Marine tanks, down in the comments.