The Vaults of Terra are opening up this Saturday, with new stories taking you deep into the corruption at the heart of the Imperium.
The Vaults of Terra is a new series by Chris Wraight that showcases the insidious goings on in underbelly of Terra. It's every bit as corrupt and Machiavellian as you might expect, only there's an even greater horror to the story because the trail of an investigation leads an Inquisitor to the very doors of the Imperial Palace. With the Great Rift about to open wide, horror looms in the heart of Terra. Let's take a look.
via Warhammer Community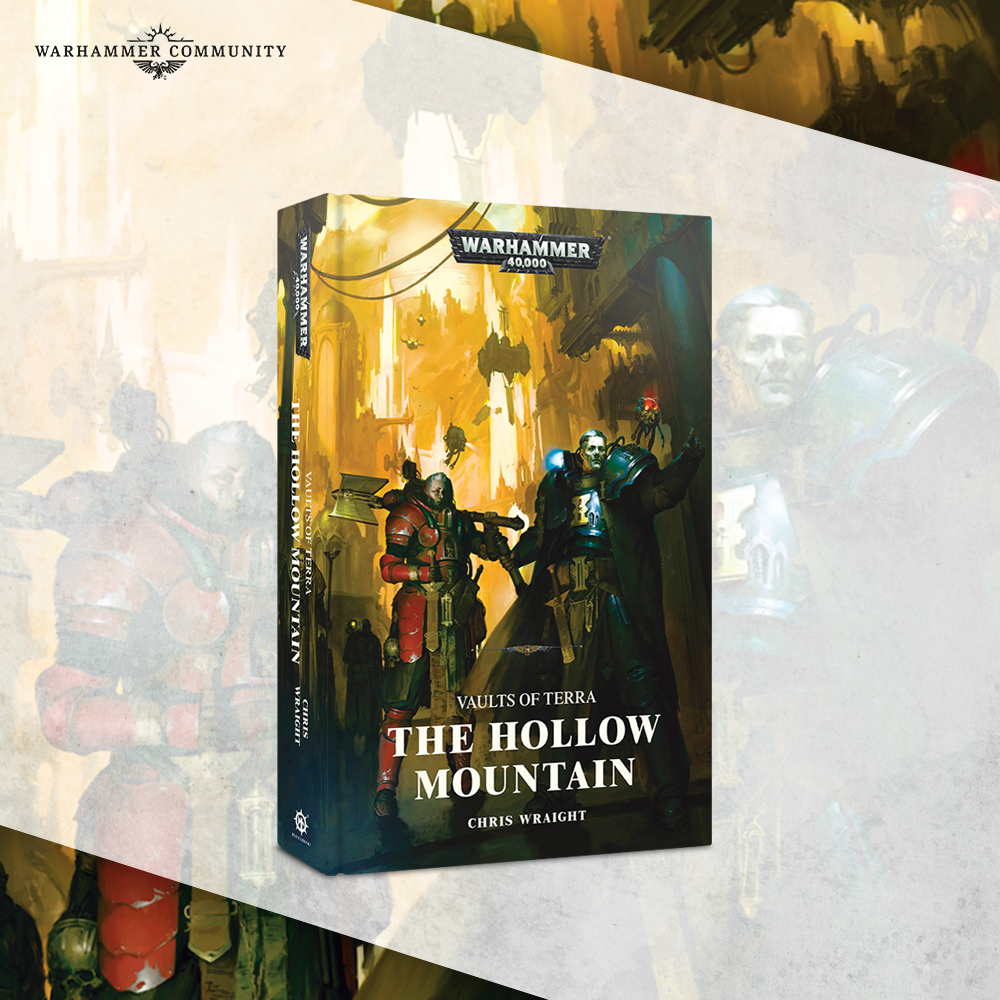 The Hollow Mountain continues Inquisitor Crowl's investigation that began in The Carrion Throne, as the corruption at the heart of Terra becomes plain. The inquisitor – ably assisted by his interrogator, Luce Spinoza – takes the initiative and uses the authority of his office to get inside the mysterious Hollow Mountain, home of the Adeptus Astra Telepathica. But dark times are coming to Terra. Far across the Imperium, great events are occurring that will have ramifications for the Throneworld and beyond, and Crowl will have to deal with the horrors that are unleashed as well as the terrors thrown up by his own work.
It sounds like we'll be getting a peek at what's really going on, not just with the Emperor, but with the Imperium Nihilus. And as more and more Primaris marines roll out in 40K, maybe we'll get a glimpse at what secrets they might hold. For now, here's what you missed in The Carrion Throne.
In the hellish sprawl of Imperial Terra, Ordo Hereticus Inquisitor Erasmus Crowl serves as a stalwart and vigilant protector, for even the Throneworld is not immune to the predations of its enemies. In the course of his Emperor-sworn duty, Crowl becomes embroiled in a dark conspiracy, one that leads all the way to the halls of the Imperial Palace. As he plunges deeper into the shadowy underbelly of the many palace districts, his investigation attracts the attention of hidden forces, and soon he and his acolyte Spinoza are being hunted – by heretics, xenos, servants of the Dark Powers, or perhaps even rival elements of the Inquisition itself. Soon they discover a terrible truth, one that if allowed to get out could undermine the very fabric of the Imperium itself.
The Hollow Mountain is up for pre-order this Saturday. So check back then for more!
What secrets are buried in the Hollow Mountain?