The Acastus Knight Prophyrion is a new Knight unit coming to Adeptus Titanicus and it's packing a big punch in a small package!
The Acastus Knights are coming to pre-order this weekend and Games Workshop is showcasing what these bad boys will be able to do on the tabletop. Taken in Knight banners of 1 to 4 models, they can be a threat to even the biggest of Titans on the battlefield.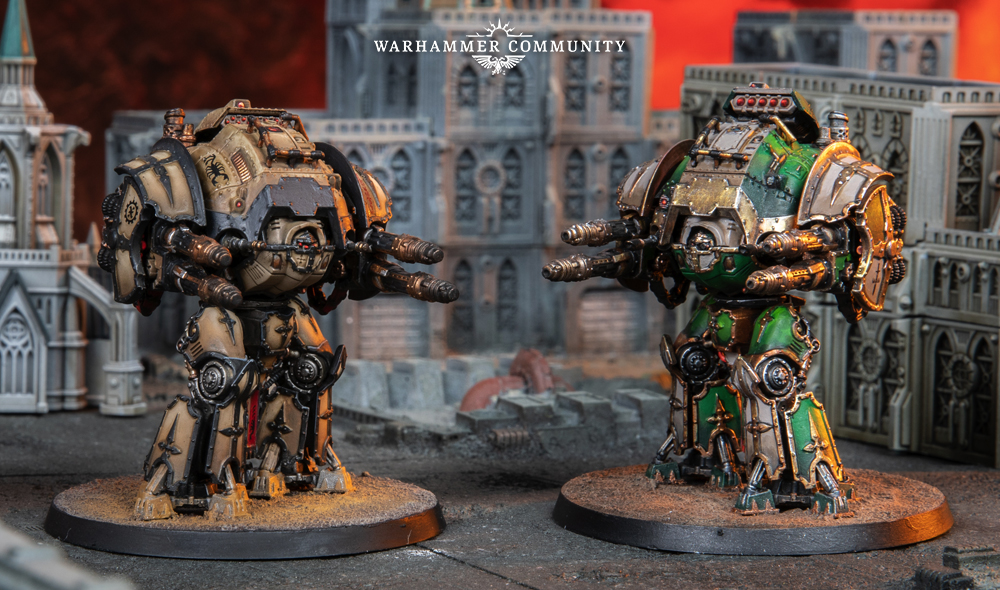 Acastus Knights are the heaviest class of armoured steed available to the nobles of the Knight Households. Where Cerastus Knights bring speed and close-combat skill to a Household force, Acastus Knights bring raw brute force (and some really, really big guns). They stand just slightly smaller than Warhound Scout Titans and are almost as heavily armed and armoured.
Titanic Firepower, Knight Sized Package
In Adeptus Titanicus, underestimating Knight banners can get you killed quickly. There are different variants of Knights all designed to do different things. Standard knights are great at threatening flanks and/or blocking enemy knights. Questoris Knights are relatively fast units and can be deadly on the charge. But Porphyrion banners do one thing better than the rest – they bring the BOOM.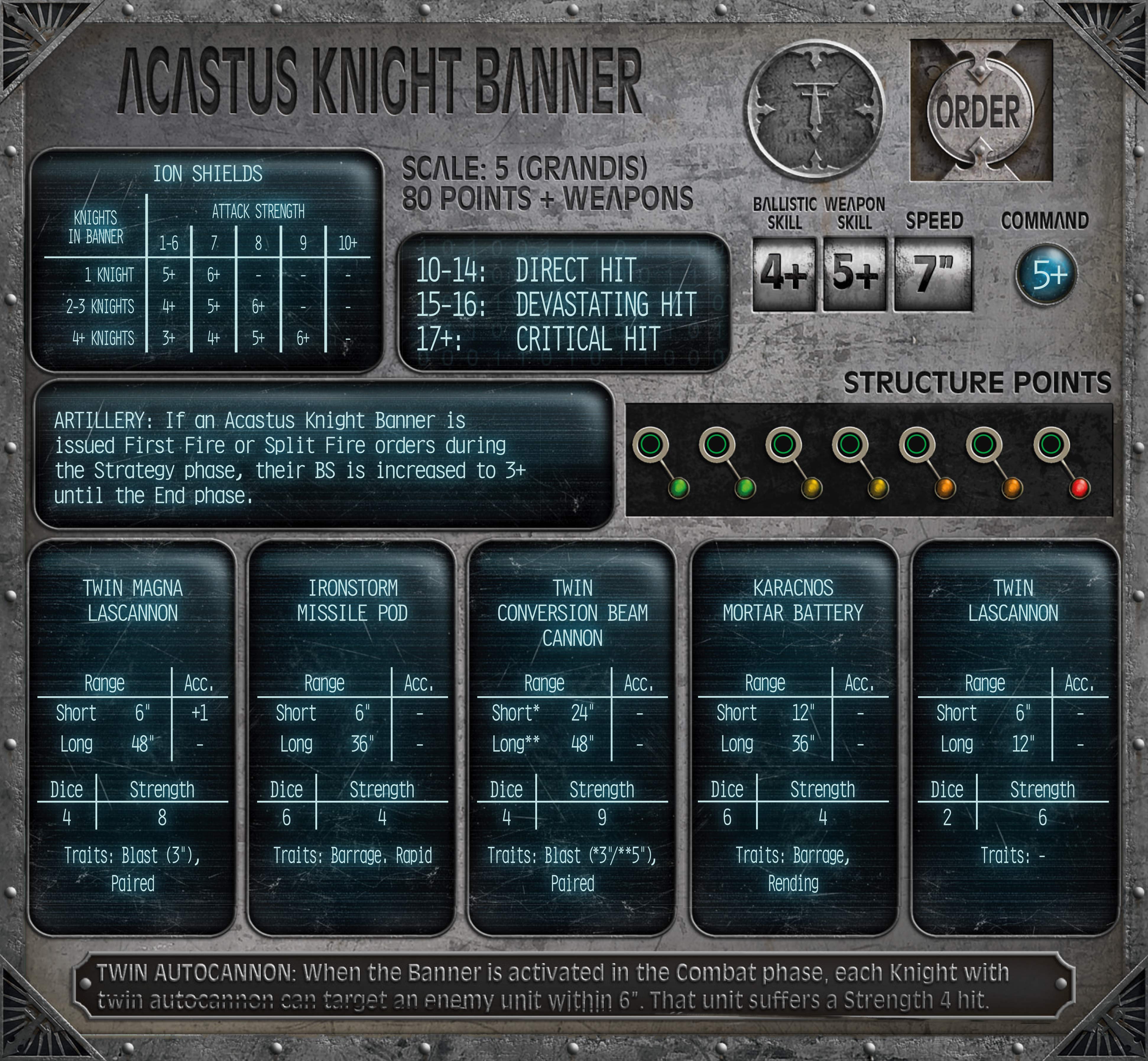 The Twin Magna Lascannon or the Twin Conversion Beam Cannons are both very powerful weapons that can be fired from these Knights. Issue the First Fire or Split Fire order to these knights and they get an additional +1 BS to boot! You can use these knights to drop other knight banners fairly reliably or you can help strip the void shields off the bigger targets. Warhounds should also keep an eye out for these or risk getting dropped hard!
For even larger targets, Coordianted Strike comes in real handy. You can up the strength of your Magna Lascannons from strength 8 to 12 and get that much closer to those Devestating and Critical hits!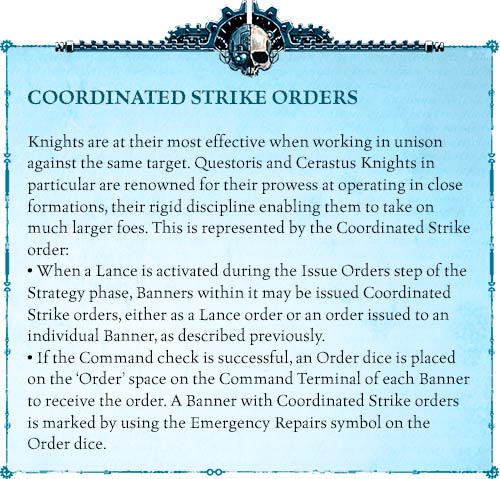 These Knights are up for Pre-order on July 13th – Prepare your banners!