If you go down in the woods today, you'd better watch out because a bunch of woodland spirits will probably try and drive you out. Here's how.
In case you missed yesterday's announcement, the long delayed Sylvaneth are finally due to be released, and that means it's time to see what exactly these wood aelf spirits can manage with their new Endless Spells, Terrain, and more. Come and take a look at what the weekend holds in store for the new Sylvaneth Battletome!
via Warhammer Community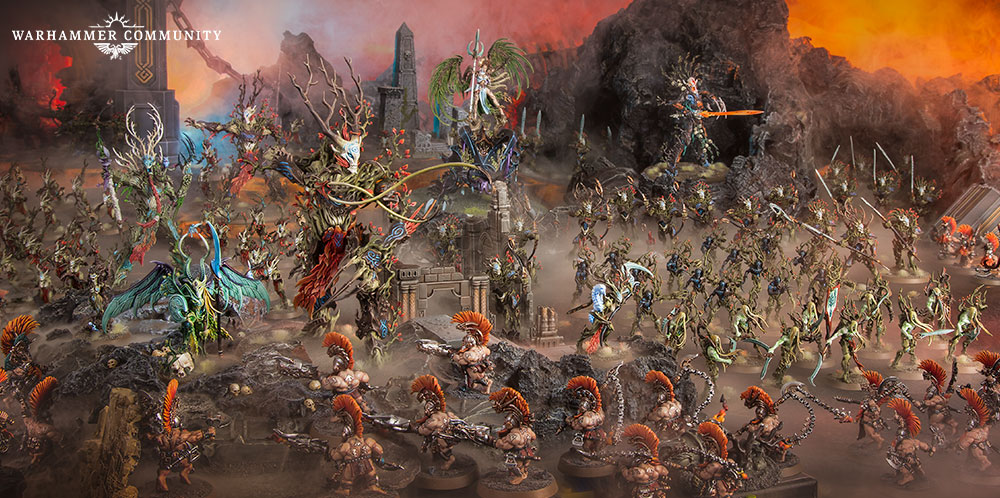 Sylvaneth are known for their ability to navigate the arcane realmroots that lace the Mortal Realms. In the game, this gives your army fantastic flexibility in the movement phase, allowing them to teleport across the board and ambush weaker foes or grab objectives at the last minute.
Basically this is a much easier to use version of the ability that it was before. You don't have to roll to see if you can do it, you can just arrive where you need to, like you're some kind of wizard.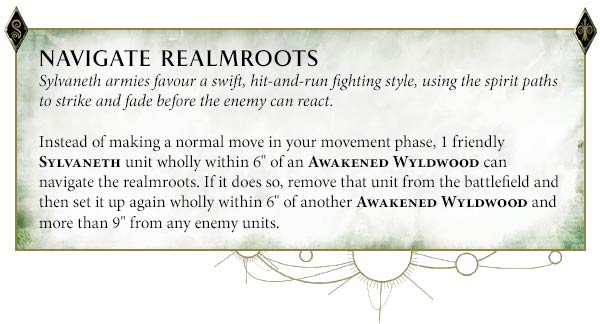 The new Deepwood Lore contains a ton of new spells for the Sylvaneth, which do everything from healing your wounded (or slain) models,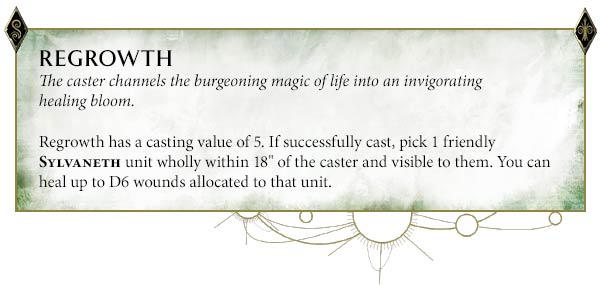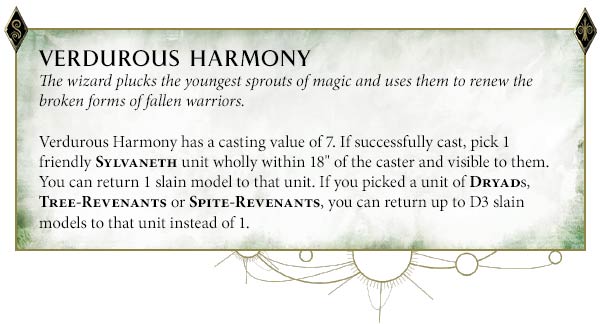 …to spitting out trees for you to travel to, and making it easier for you to make the magic happen.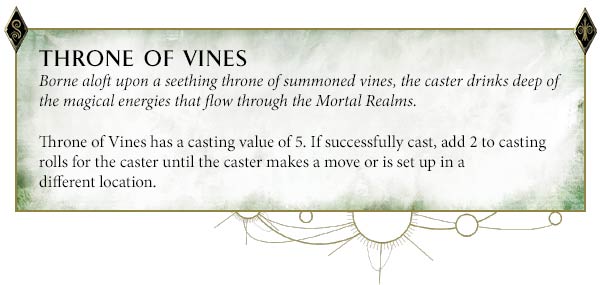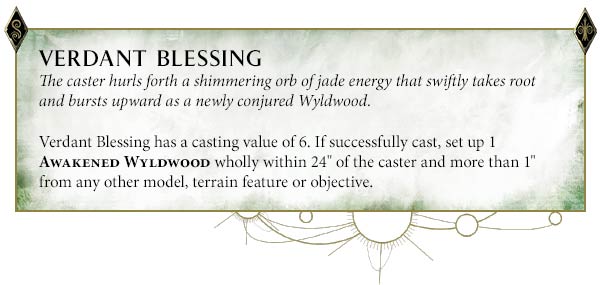 In the latest battletome, you'll also find 7 new subfactions–Glades in this book–with their own command traits, special rules, command abilities, traits, artefacts, and so on. Here's a few samples: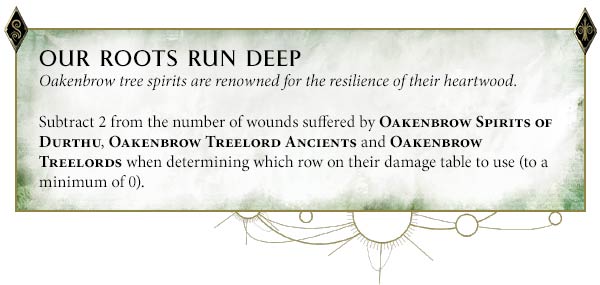 Speaking of unique command traits, here's a ton. You'll find traits geared towards magic and mayhem: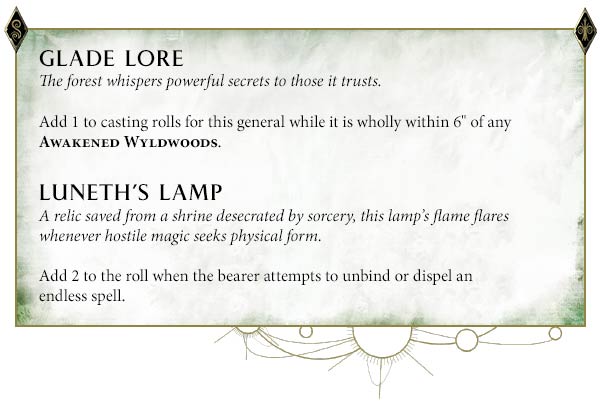 Or you might also find command traits or charge into the fray: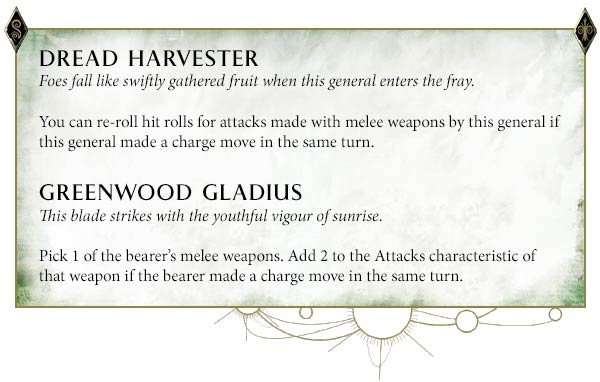 You'll also find a number of warscrolls have been updated. Waypipes are pretty disgusting for getting around where you need to be.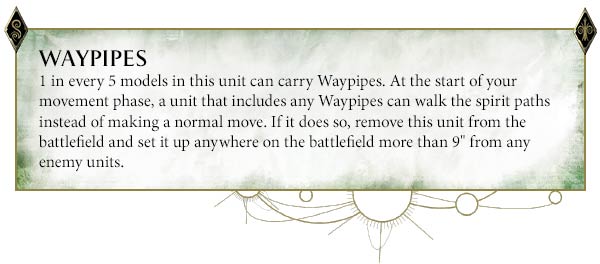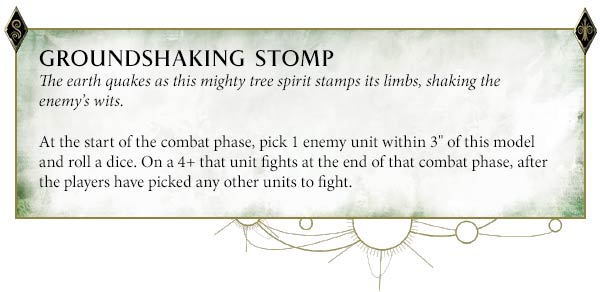 Or take these other updated warscrolls, which add some powerful new tricks, including the Sundering Srikes which might give you a reason to pick something other than Kurnoth Bows…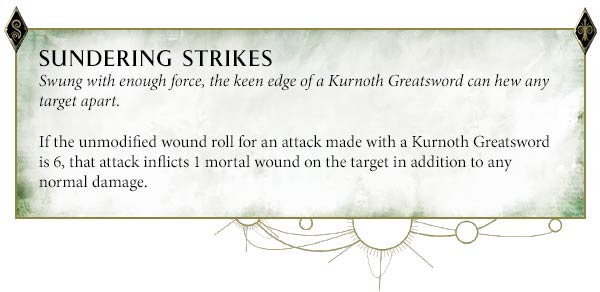 All this and more makes its way to you next weekend!
Good luck, and watch out for wyld woods!