Come take your first look at the hard-hitting warriors of Warcry's new Warbands. Today we're diving in with the Iron Golems.
Let's take a look at just how the Iron Golems will take a foe apart in order to prove themselves worthy of Archaon's attention. These powerful warriors and masterful smiths are the brutal behemoths behind the slogan "We Create War." This slogan makes them sound ready for their debut at the next Disrupt Festival. But it also means that they create some powerful weapons and heavy armor that make them well suited to the battlefields of the Eightpoints.
via Warhammer Community
There are nine different fighter types that available to the Iron Golems, and their options make them specialized to hitting hard and standing tough, as you might expect from both their hype and how they look.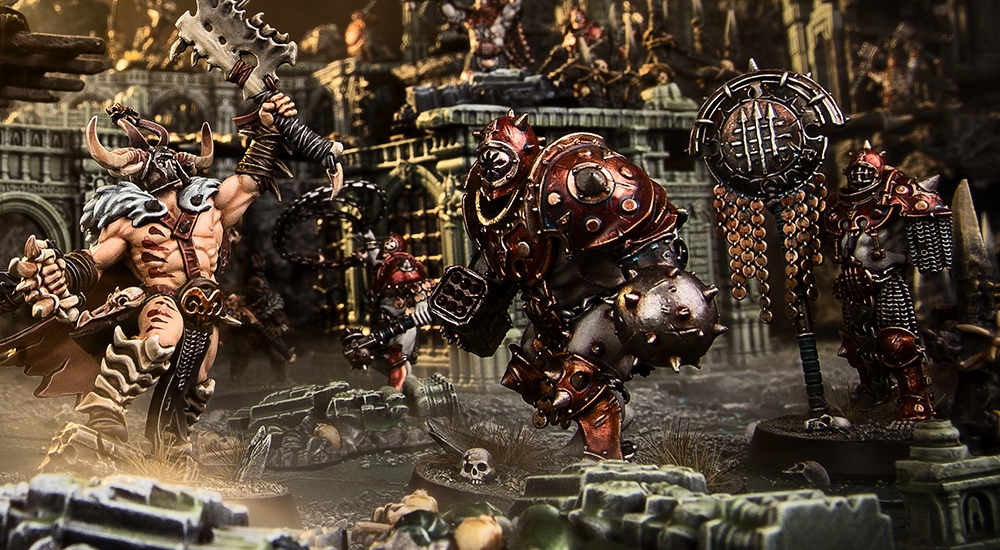 Here's a look at how they work though. Let's start with the Ogor Breachers: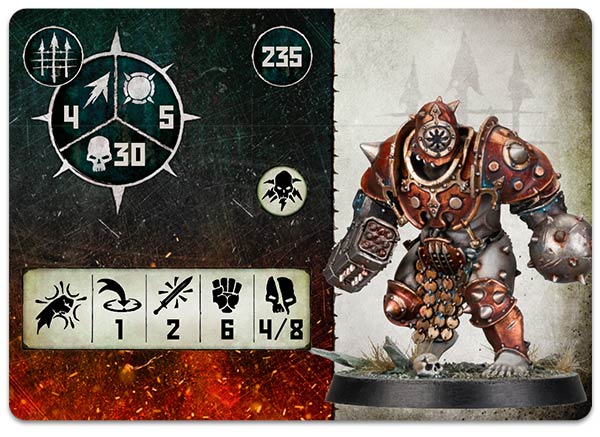 As you can see, they're tough but slow. With 30 wounds, a heavy toughness, six strength and four damage (eight on a critical hit), the Breacher is an incredibly powerful fighter that will pummel whatever is within reach into the dust.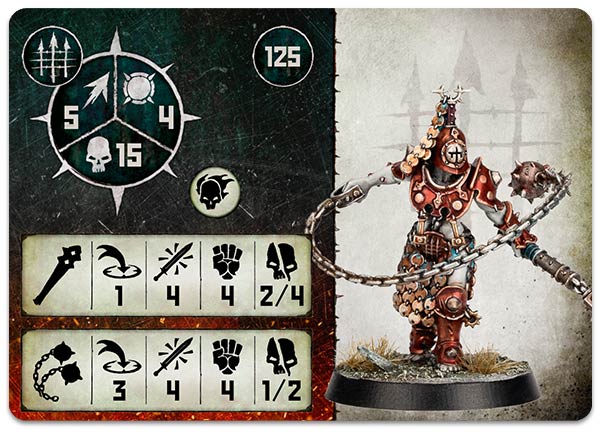 Drillmasters, on the other hand, bring the pain in a few different ways. They have a longer reach with their flail, meaning you can run down foes trying to get away or support your friends from up close.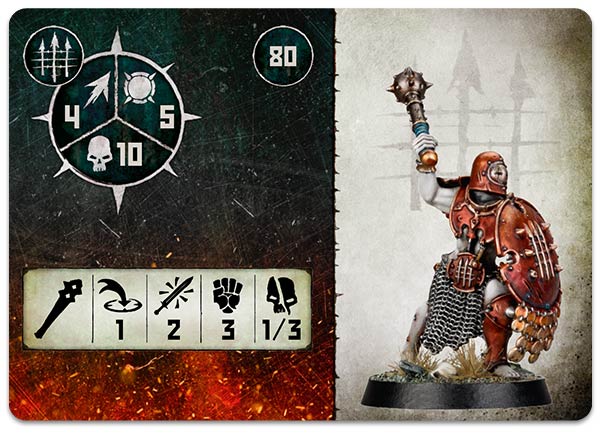 Iron Legionaries are your battleline fighter equivalents. Their toughness is five, when wearing shields, and can show up in numbers to slow down an enemy advance.
Let's take a look at some key concepts of the game, starting with Initiative, which is pretty fiddly.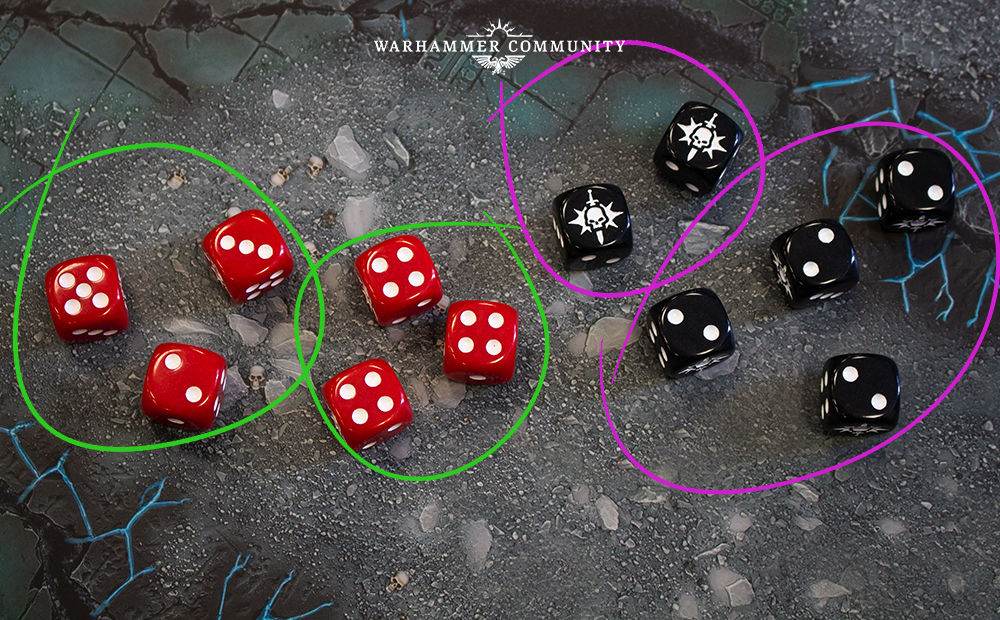 Every battle round in Warcry begins with both players rolling for initiative. To do so, each player first rolls 6 dice and then counts up the number of 'singles' they have – a single is a dice that does not have the same result as any other dice in that roll. For example, if you rolled three 1s, a 3, a 4, and a 5, you would have three singles (the 3, 4 and 5). The player who rolls the most singles has the initiative for that battle round.

The rest of the dice become ability dice which can be spent on powerful abilities and killer moves during that battle round. These are sorted into doubles, triples or quads.
In our example up there, the red player has 3 singles, which means they win initiative. And the number of dice showing the same number matter, as you'll use doubles, triples, or quads to power your abilities:

You'll need a triple to activate the Living Battering Ram ability. And when the ability talks about the value of this ability, it means the number showing on the dice used in the ability. So in this case, the red player would deal 8 damage without needing to roll to hit,
Or there's Stand Defiant, which doesn't require any extra calculation besides did you roll a triple.

Just roll, and add one to the result of your toughness. Easy as pie.
---
Well that's enough Warcry preview for one day, but be sure and check back for more on how these Chaos warriors will fight their foes in the Eightpoints!