We've seen 5 out of the 6 Warbands featured in Warcry so far and this line of miniatures is looking spectacular!
Games Workshop has been slowly rolling out teasers for Warcry and the hype is real. We've gathered up the hi-rez pictures and videos they have released so far and as an entire collection of warbands, it's looking really impressive!
Iron Golem
Home Realm: Chamon – Realm of Metal
Theme: Heavy Armor and Weapons, Master Smiths
Untamed Beasts
Home Realm: Ghur – Realm of Beasts
Theme: Bone and Leathers, Savage barbarians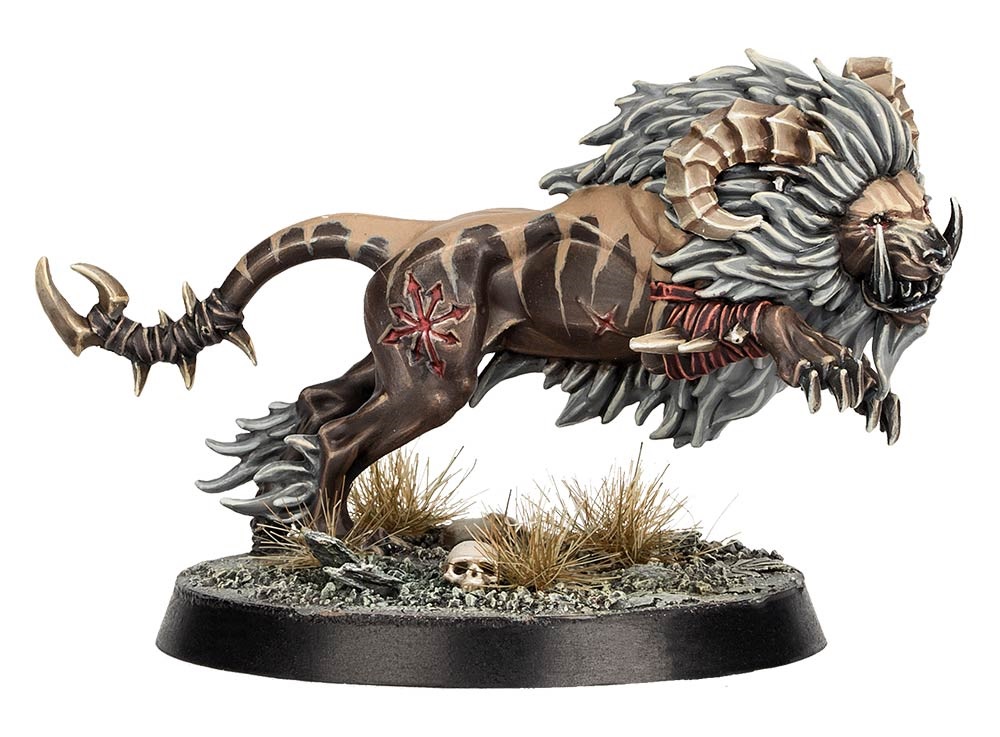 Splintered Fang
Home Realm: Ghyran – Realm of Life 
Theme: Agile, Snake-like speed and Poison Weapons. Roman Gladiators.
Corvus Cabal
Home Realm: Ulgu – The Realm of Shadow
Theme: Birds and feathers. Stealth, Guile and Cunning.
Unmade
Home Realm: Shyish – Realm of Death
Theme: Chaos-meets-Death, Body Mutilation and creepy-factor!
Other Beasties
While we don't have much to go on, we do know there are going to be some other "players" in this game of Warcry.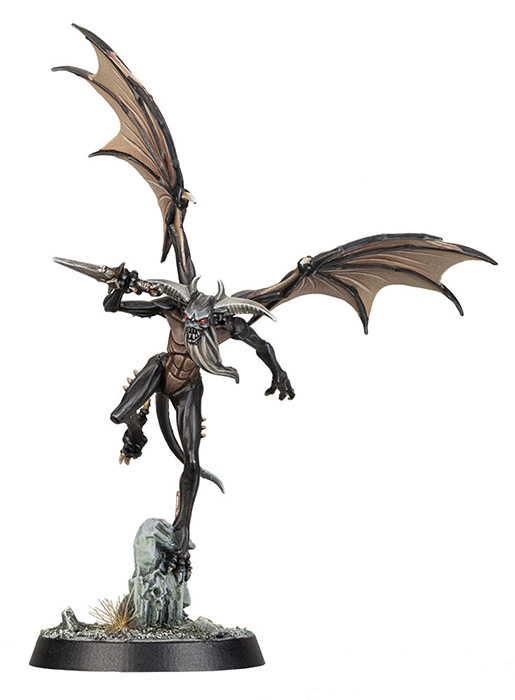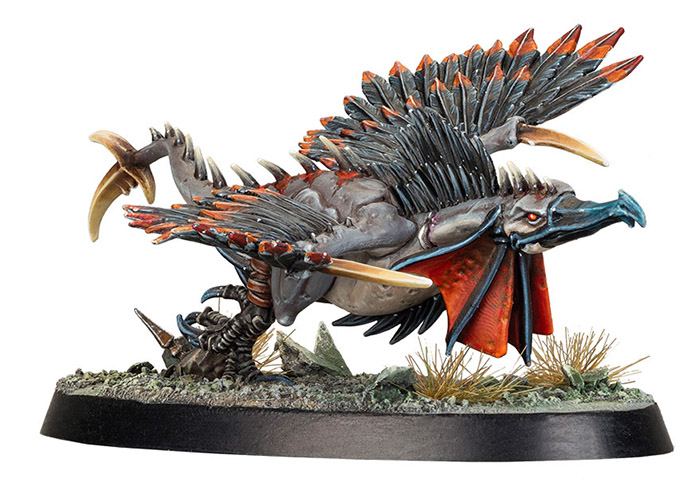 And while we know there are 6 Chaos-specific Warbands, we also know there will be non-chaos warbands joining in the fun, too. Anyone want to take a stab at what's in store?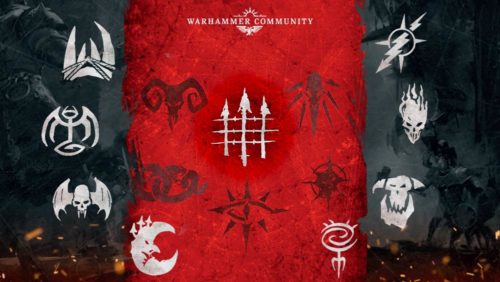 We've got 5 of the 8 Mortal Realms represented. I'm thinking it's a safe bet to cross out Azyr as a haven for Chaos Warbands, so that really just leaves 2 more: Hysh, the Realm of Light and Aqshy, the Realm of Fire. Alternatively, while Chaos isn't technically one of the 8 Mortal Realms, it IS where the Dark Gods hang out. And the last Warband's symbol is the Eye of Chaos…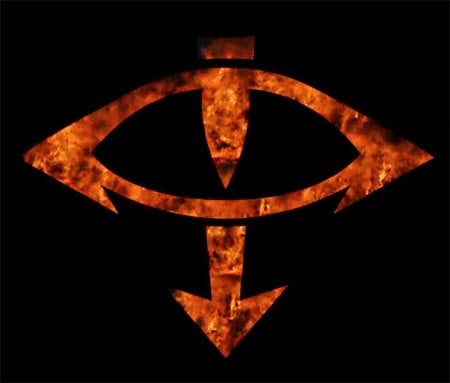 No, No, NO! Not THAT Eye. Although having a Warband of Chaos Marines would bring it back full circle – Realm of Chaos anyone?
With only one more Chaos Warband left to reveal, Warcry is already shaping up to have a really strong start. Unlike another skirmish game for GW that got a pretty slow roll-out, Warcry appears to have a lot more "stuff" ready to go. Hopefully, GW will hit us with a bunch of rapid fire Warcry releases vs a painfully slow drip of 1 warband every quarter. From the looks of things, and the fact they are already showing off so many painted miniatures, this is a really good sign.
Heck, even if the other 9 warbands are just rules so you can play non-chaos factions in Warcry, that would be a great start! And if we get new models for them at a later date, well, even better!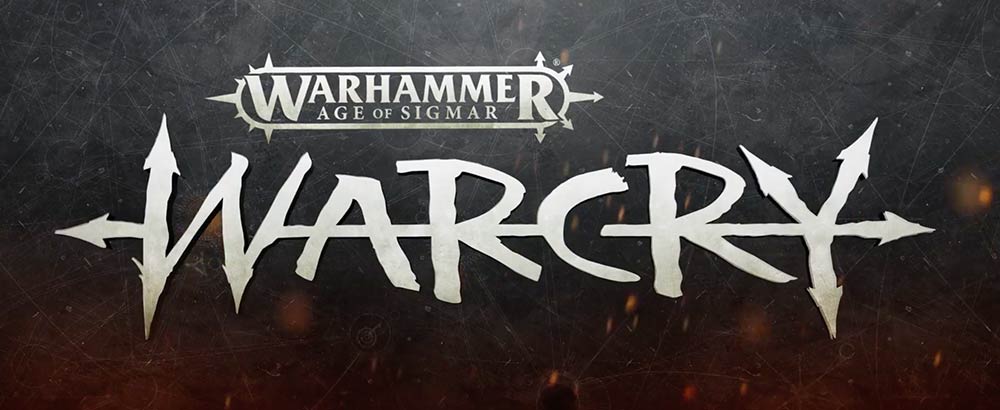 Who's ready for Warcry?! Look out for a Summer 2019 Release!