First Edition D&D had some of the most innovative modules out there–literally breaking new ground for RPGs. Here are some of the absolute best.
Let's step back through time, to the halcyon days of Stranger Things 3, when all people wanted to do was play D&D and watch Joe Keery be the best boy. In the salad days of the 80s, when people still believed "Reaganomics" might work, and the shoulder pads were big enough to land a small craft on, D&D 1st Edition was hitting its stride. You'd have experimental adventures meant for tournament play, older adventures from the early years–and a few that hinted at what 2nd Edition might become. Of the many, many adventures out there, a fair chunk are from first edition; today we're taking a look back at those early adventures and picking five of the absolute best to celebrate.
So hang your Christmas lights on the wall, paint some letters near them, and let's dive in.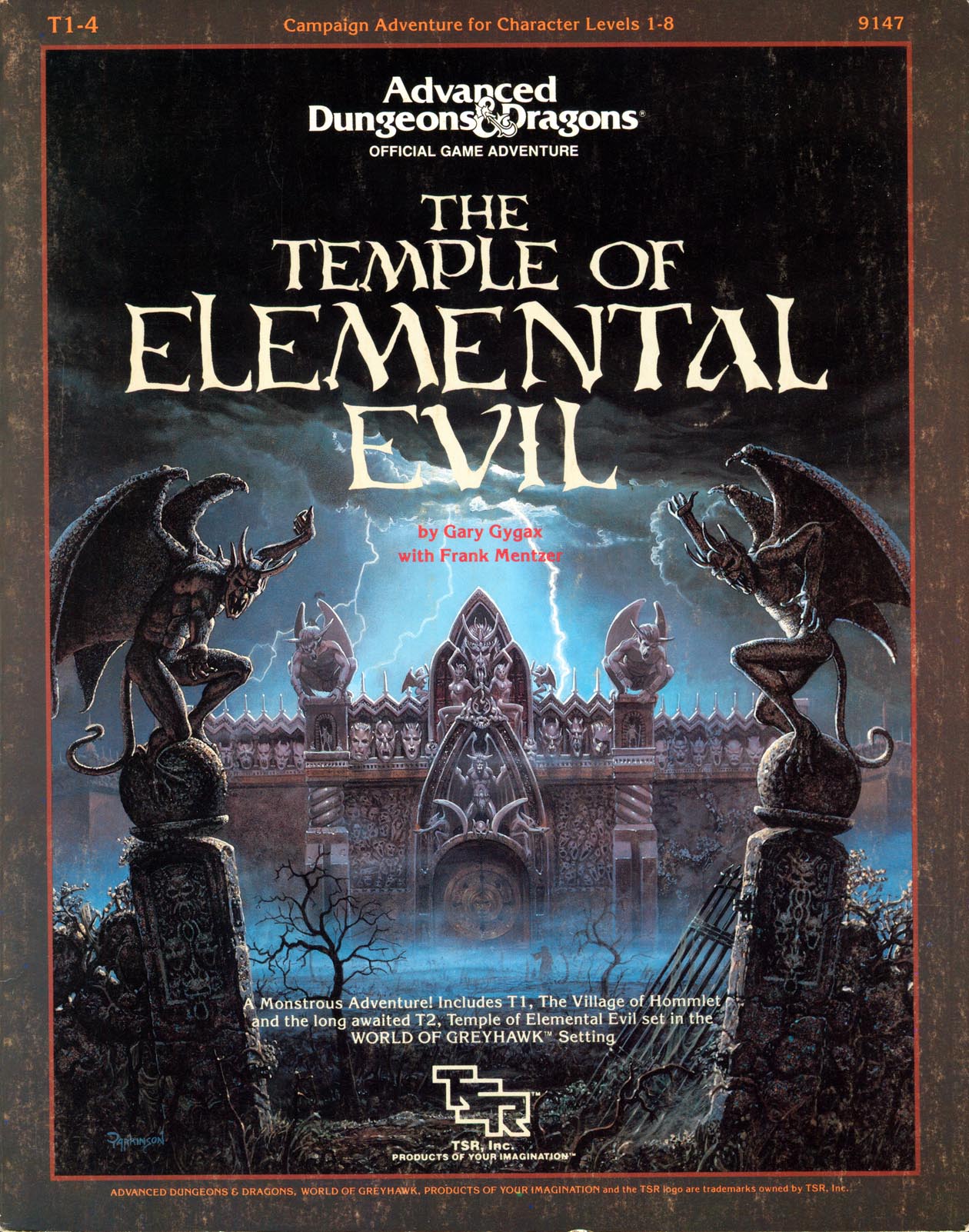 Let's start with a classic–and it's one that repeats itself for a reason. This is one of the most iconic dungeons out there. If you've played D&D, then you recognize the Temple of Elemental Evil. It summarizes the 1st Edition experience–players work their way from low-level adventures, "weary, weak, and practically void of money" and takes them all the way to being powerful enough to challenging the demoness Zuggtmoy.
It doesn't get more 1st Edition D&D than this. The adventure comes with a town for players to resupply in, and a multilevel dungeon that's full of monsters, traps, and dangers that get bigger the deeper you go.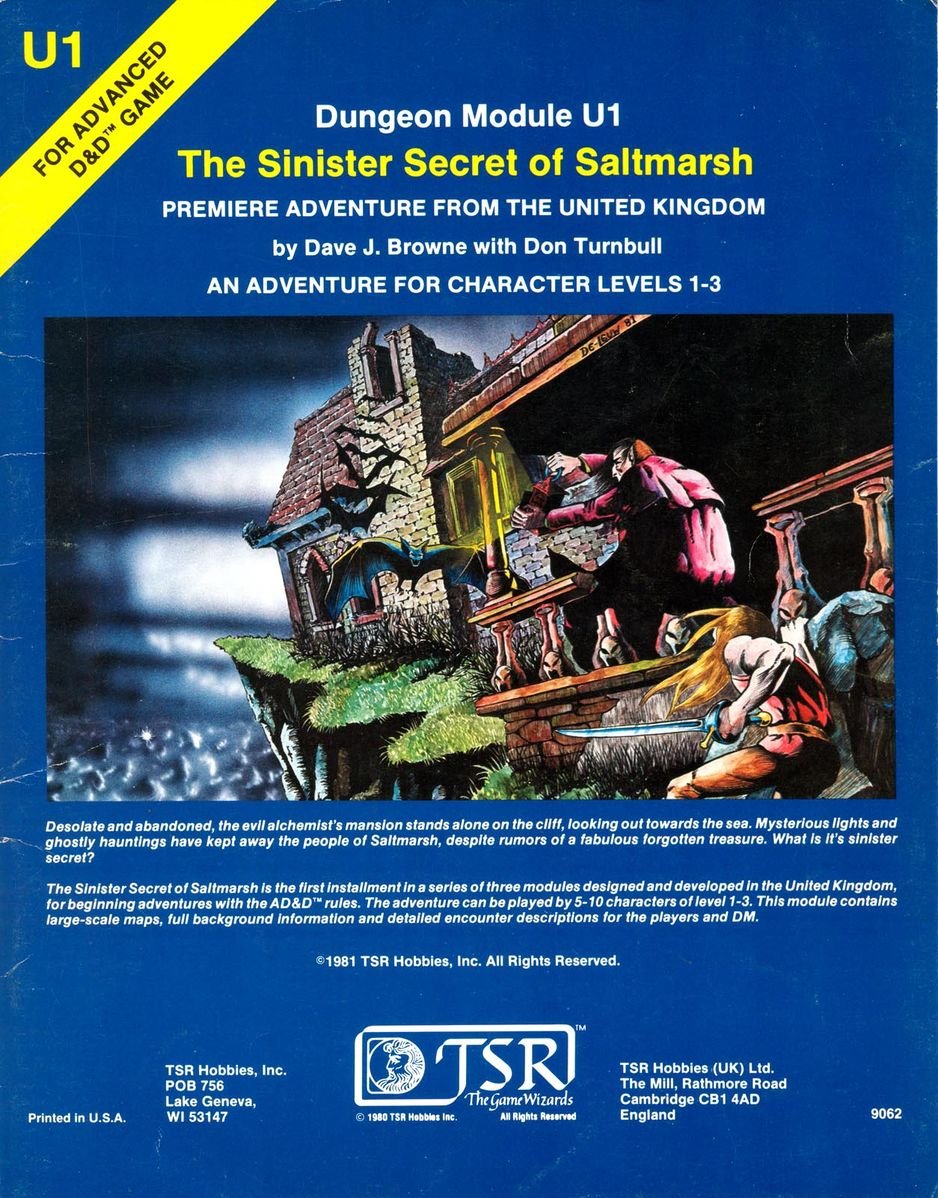 It's no secret, sinister or otherwise, that I love the Saltmarsh series. If the Temple of Elemental Evil encapsulates the entirety of the 1st Edition experience, then Saltmarsh represents a step away from that and into the wider world of more narrative adventures.
Rather than being focused on a single dungeon, players are embroiled in the struggles of a small town, and find themselves investigating mysteries, brokering alliances with Lizardfolk, fighting scores of Sahuagin, and more as they make a name for themselves and are given free reign to take action and express their agency. Adventures like this are what make D&D so popular today.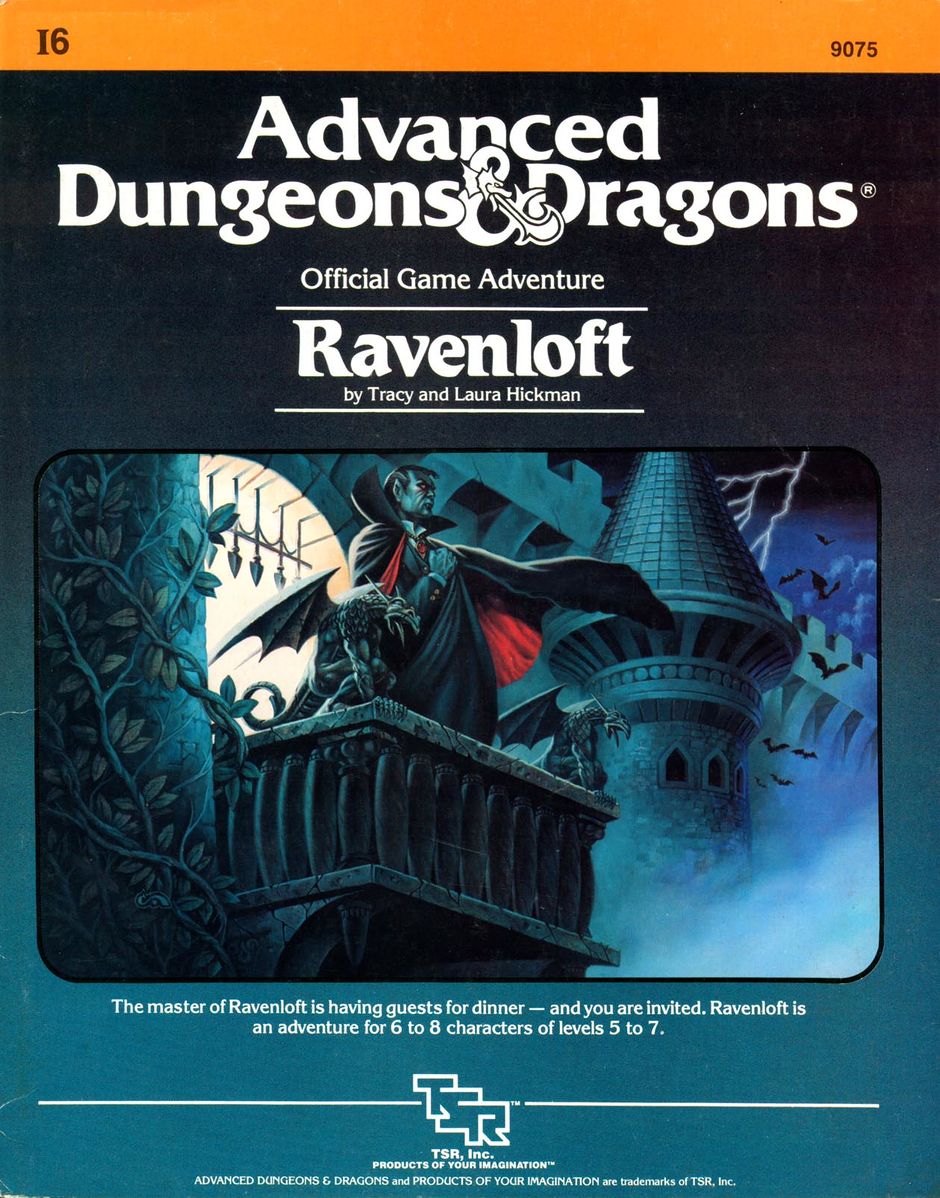 If Saltmarsh was a step towards narrative adventures, then Ravenloft was a leap into the deep end of genre and character-driven storytelling. This is a module that helped change the course of D&D. Tracy Hickman and Laura Curtis, a married duo responsible for some of D&D's best adventures, took on the challenge of telling a story steeped in vampire lore and archetypes, without letting things fall to cliche, overused nonsense.
That Ravenloft went on to spawn its own setting, become rewritten in the Curse of Strahd, and continues to be one of the premiere names for gothic horror RPGs should speak volumes to the quality of this module, which marks the first appearance of Strahd von Zarovich in D&D history.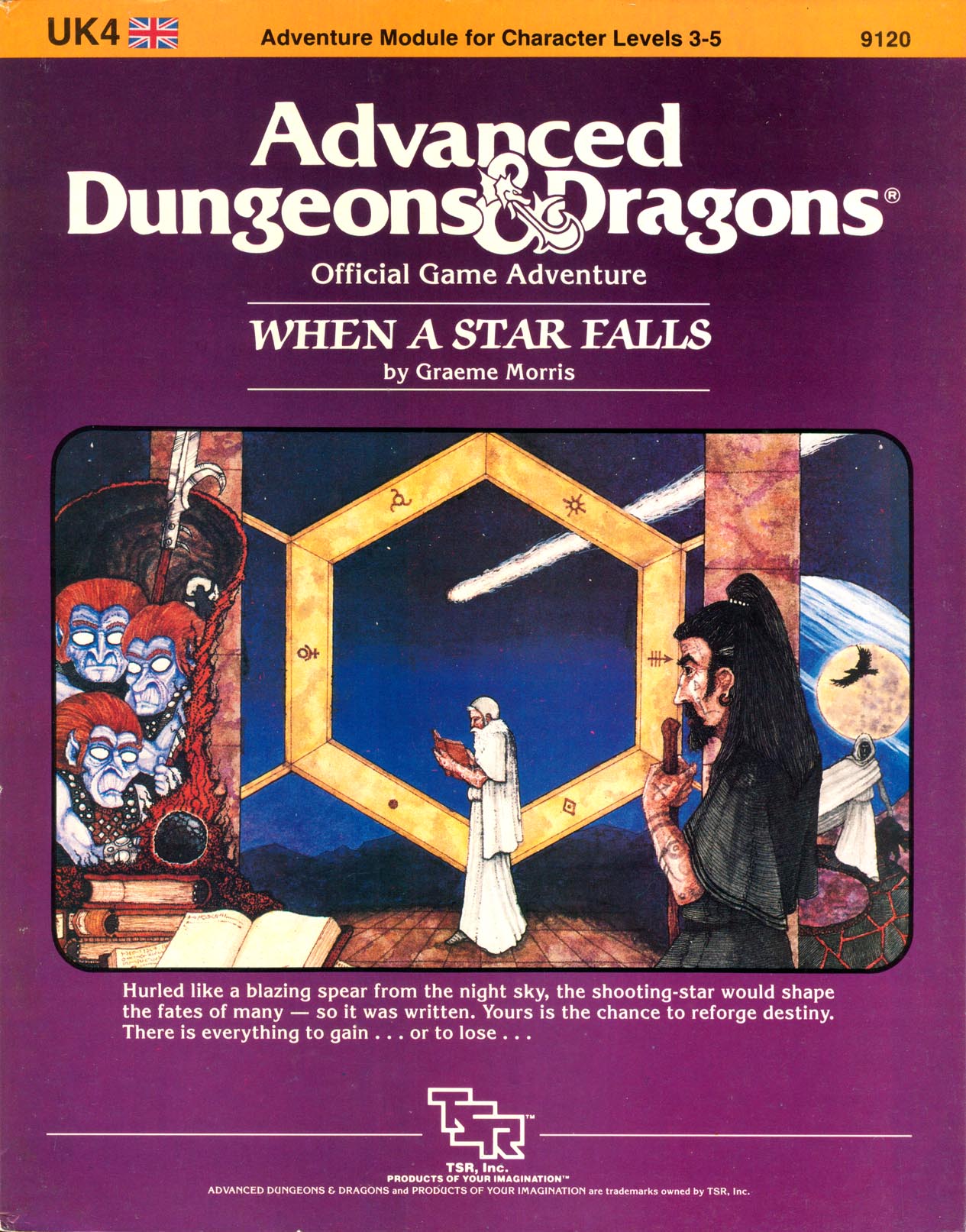 This might be one of the more obscure modules on this list, but it is truly one of the best adventures out there. Written by TSR UK, When a Star Falls is an adventure full of twists and turns as players seek out a fallen star to return to its rightful owners. This adventure takes players into legendary territories, capturing that feeling of fantasy and fables in a unique adventure that left its mark.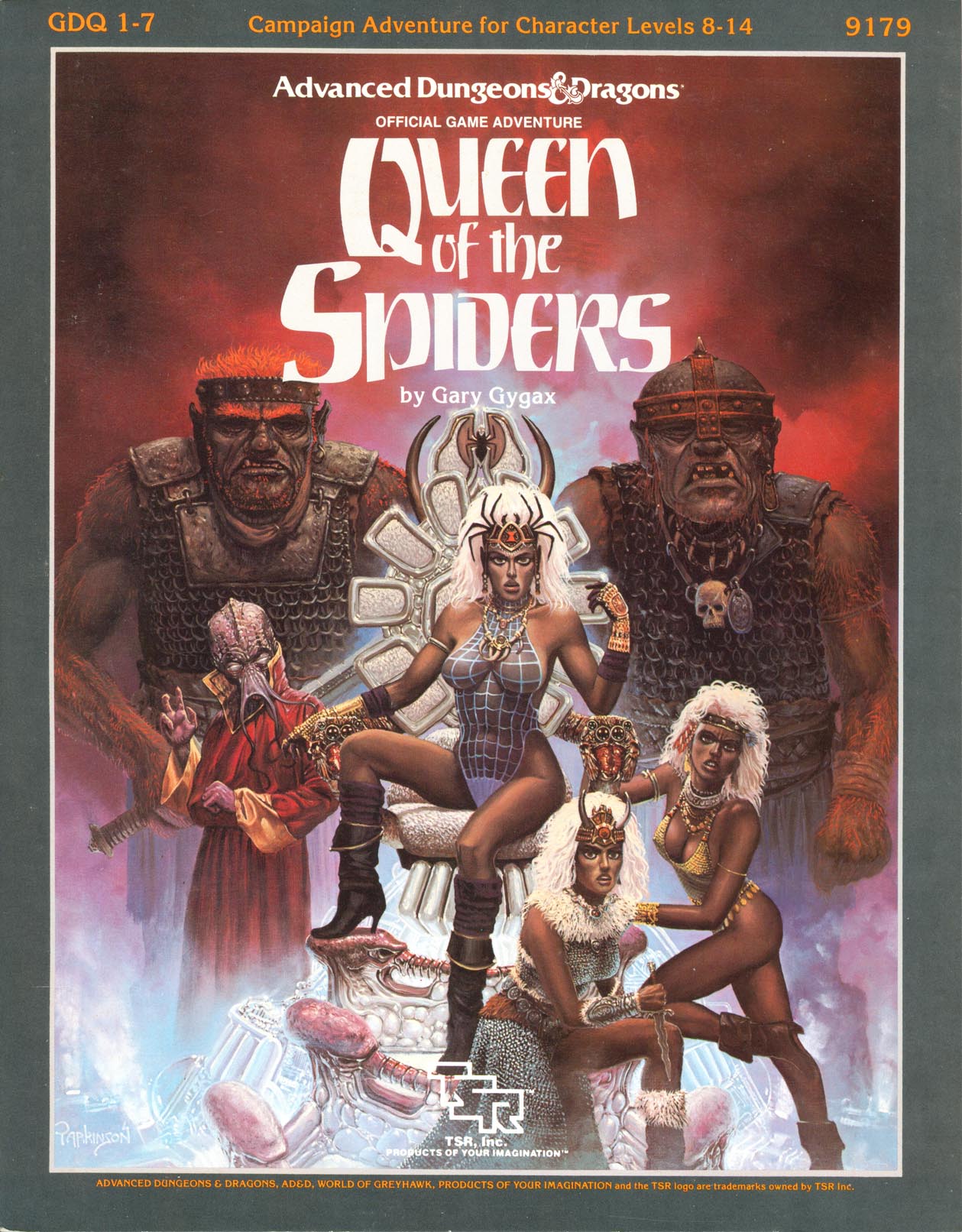 This is the first Supermodule that spans seven different adventures, beginning with Steading of the Hill Giant Chief (aka part 1 of Against the Giants) and ending with Queen of the Demonweb Pits. Players will travel into the high fantasy adventure that makes D&D so much fun as they challenge giants, descend into the Underdark to fight drow, derro, Kuo-Toa, and finally reach the depths of the Abyss and confront Lolth herself (though just as a demigod).
It truly is the first epic adventure in D&D history and it shows.
Which modules would you say are the best in D&D's history? How do they stack up against our list? Let us know in the comments!