According to D&D Beyond's latest player data, most of you are Multiclassing. Here's the breakdown of who, what, and how.
This is fascinating stuff. In the latest D&D Beyond developer update, the folks at D&D Beyond took data from across their playerbase, allowing for all player options unlocked, and found out how many characters are multiclassed, and what they are most often comboed with. The results are pretty surprising–they highlight where some of the players are finding powerful options, and what the breakdown is by class. Let's take a look.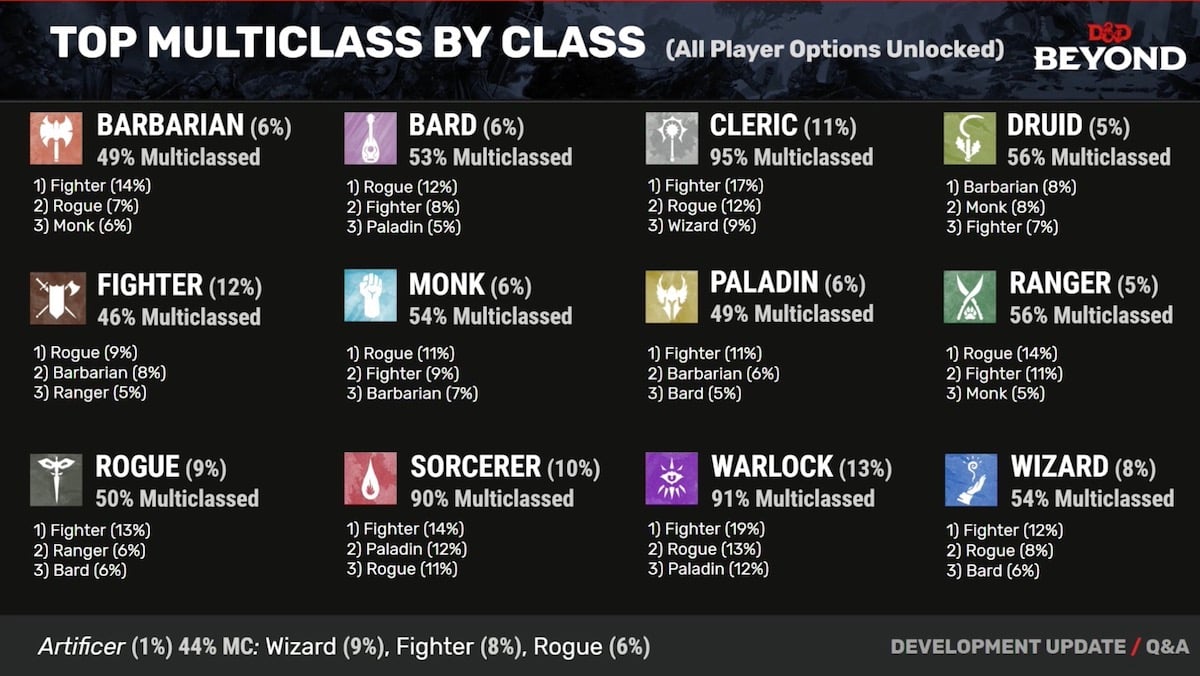 Overall, a significant chunk of you are multiclassing, with half (or more) of the characters in the vast majority of classes leading the charge in dual (or more) classed amalgamations. Only the Barbarian, Fighter, and Paladin are a majority of single-class characters, and that only by a little. If you're playing any other class, more than half of the players are multiclassed.
Clerics, Sorcerers, and Warlocks are the most common Multiclassed characters. Most of them combo with a Fighter or a Rogue, with Clerics dipping into Wizards for more spells, and Sorcerers and Warlocks dipping into Paladin to have more to Smite with. I'm not too surprised to see Warlocks leading the pack, there's a common trend after you get your first three levels in Warlock to branch out into other options–but even so that less than ten percent of Warlocks are just straight up Warlocks. There are so many of you making your pacts with eldritch beings (or, if we're honest, magic swords) and then moving on to better stabbing.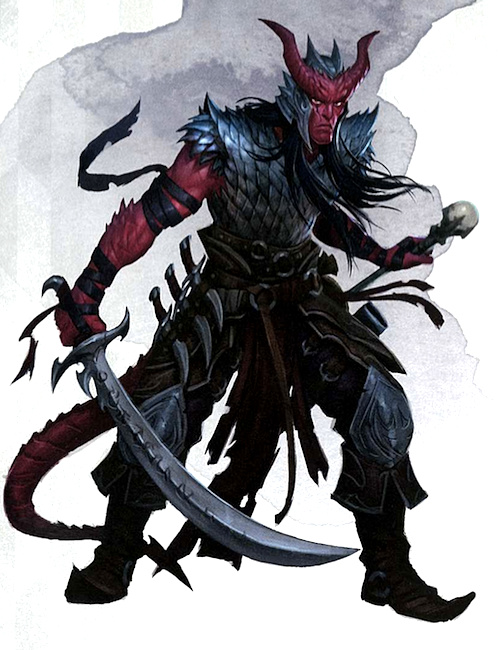 Other things worth noting. Fighter is by far the most popular multiclass combo, with Rogue coming in as a close second, especially when the class you're multiclassing from to begin with is pretty fight-y. Sorcerers and Clerics are pretty surprising–you get a lot with just a few levels, but it's staggeringly popular to pick up a Fighter afterwards. Even Druids and Wizards like to pick up a little bit of beefiness.
The real lesson is, whatever you're playing, you're having fun. Seeing all of this, you can feel that players are leaning into the fact that games don't by and large go past 10th level. And one of the ways to maximize the feeling of getting cool new things as you level up, is to keep going through the first few levels of classes. Or they like having 10 hit points and knowing how to use swords and wear armor of all kinds.
Happy Adventuring! What multiclass combo do YOU play? Or are you in the minority and only play single-classed characters?