The popular and adorable Pop Funko line of figures are getting their own board game!
Before we get into over-analyzing every frame of this teaser, we have to watch it first.
With what we can glean from the video and from visit the Funkoverse website, here's a quick bullet point list of everything we know right now: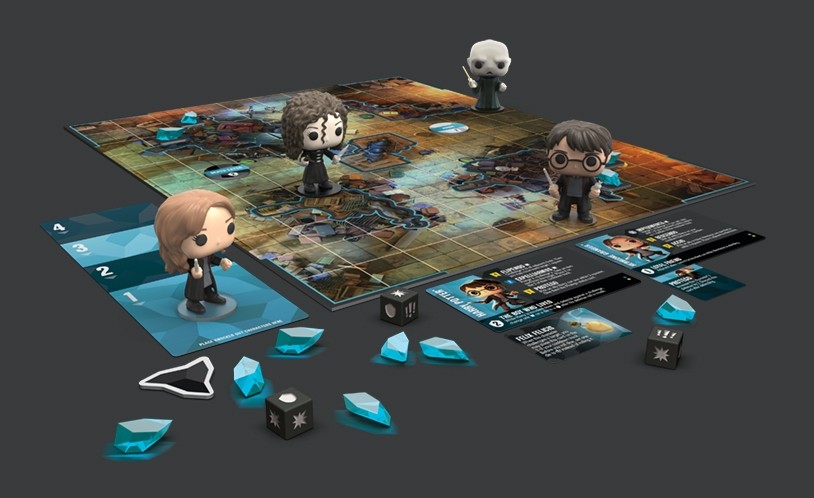 4 game scenarios
2 – 4 Players, 20-60 minutes, Ages 10+
Character cards
Custom dice
Anncounced Character Packs:

DC
Harry Potter
Golden Girls
Rick & Morty
And a few things we can probably speculate without too much assumption:
Game play involves collecting crystals
There will be character packs to buy for the game
With only a 27 second teaser to work with, that's about all we can manage right now.
For additional news and updates, stay tuned here at Bell of Lost Souls, and follow #Funkoverse.
~What do you all think of  Pop!s coming to boardgames?