Gaiman's long running graphic novel series about Morpheus and the Endless – a group of siblings that includes Destiny, Death, Destruction, Despair, Desire and Delirium – is getting another shot at being adapted for the screen.
The Hollywood Reporter dropped the news that Warner Brothers is partnering with Netflix to make a Sandman series – and said it may be the most expensive project DC has made for television. Neil Gaiman and David Goyer (The Dark Knight, Krypton) are set as executive producers with Allan Heinberg (Wonder Woman, Grey's Anatomy) as showrunner and head writer. Not much else is known right now; the ink hasn't dried on the deal.
I think something along the lines of Love Death and Robots – a collaboration of animators that can bring the stories to life without the constraints of live action – would be great. Animated would be great, period. But with a possible crazy high price tag I think I'll be out of luck on that.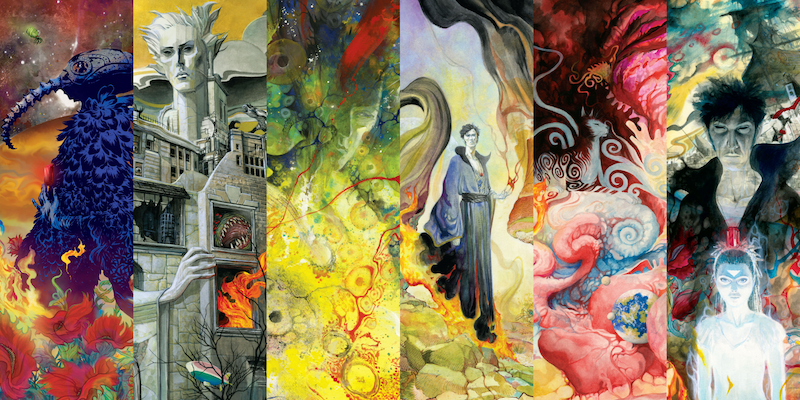 A few years back the news came out that Gaiman, Goyer, and Joseph Gordon-Levitt were working on a Sandman movie with New Line. It got lost in development churn and went nowhere. Before that it was a valiant effort for a movie from Roger Avary in the 1990s, and multiple TV series pitched by James Mangold and Eric Kripke. None of them went past pre-production.
At the time of writing a formal deal has not been signed between Netflix and Warner Brothers. We will see if this pans out, or if it'll go the same way as the other projects, soon enough.