Games Workshop is previewing the new Enforcer 'Gang' coming to Necromunda and they are ready to rumble.
The Underhive is not a nice place. It's a lawless and brutal hive full of criminal elements all attempting to outdo each other. But that lawlessness is coming to an end with the introduction of the Palanite Enforcers. Better armed, better equipped, and better trained, the Enforcers are here to put a stop to the gang violence…with a brand of violence all their own. I'm sure this is going to work out perfectly.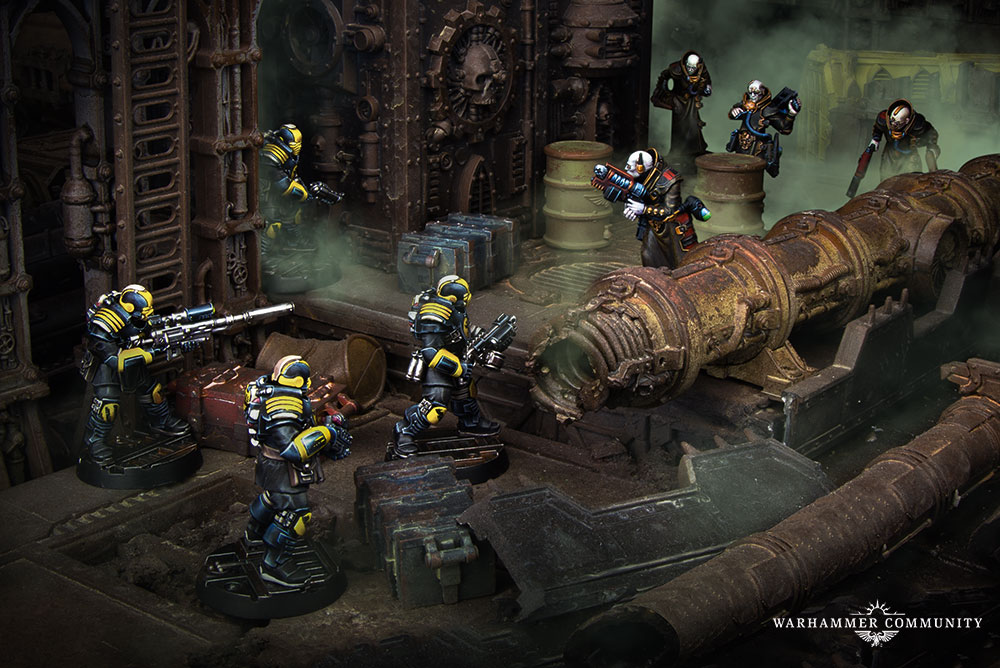 As a Palanite Enforcer, you'll have access to the best equipment in the underhive – even a Rookie like you will be issued with flak armour and an armoured undersuit as standard. You're also guaranteed a steady supply of weapons and ammunition, which means that your guns, such as the enforcer boltgun, are less likely to fail ammo checks than the standard underhive equivalent.
The Enforcer Boltgun is a pretty mean weapon all things considered. If basic gangers had access to these weapons, they would be a lot deadlier – unfortunately for them, it's in the hands of the Enforcers.

That 4+ ammo roll is no joke and really what takes this weapon up a notch in the underhive. The fact that the Enforcers are so well equipped is frightening for other Gangs. And they get even better from there. Not only do they all come standard with Flak Armor (jealous) but they can each use Special or Heavy Weapons, too!

Did you want to run with a full squad of snipers? Or how about a demo crew? You can do both – and you can also build out a standard kill/capture squad, too! These Enforcers are versatile and deadly. And who better to lead their squads but a well trained and veteran Enforcer Captain:

That statline is nothing to sneeze at. Having a Captain at the helm of your crew of Enforcers means bad times are ahead for the Gangers in your hood. The Enforcers are a tight-knit group as well – they train together and have practiced combat drills to fight in the underhive. They have a few special skills of their own – like Got Your Six: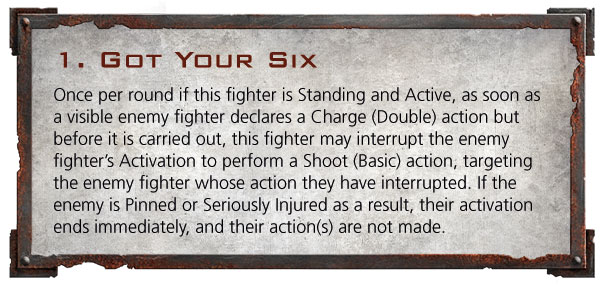 I guess they've been training with the T'au Auxilia because they can basically provide Overwatch for each other. That's pretty brutal!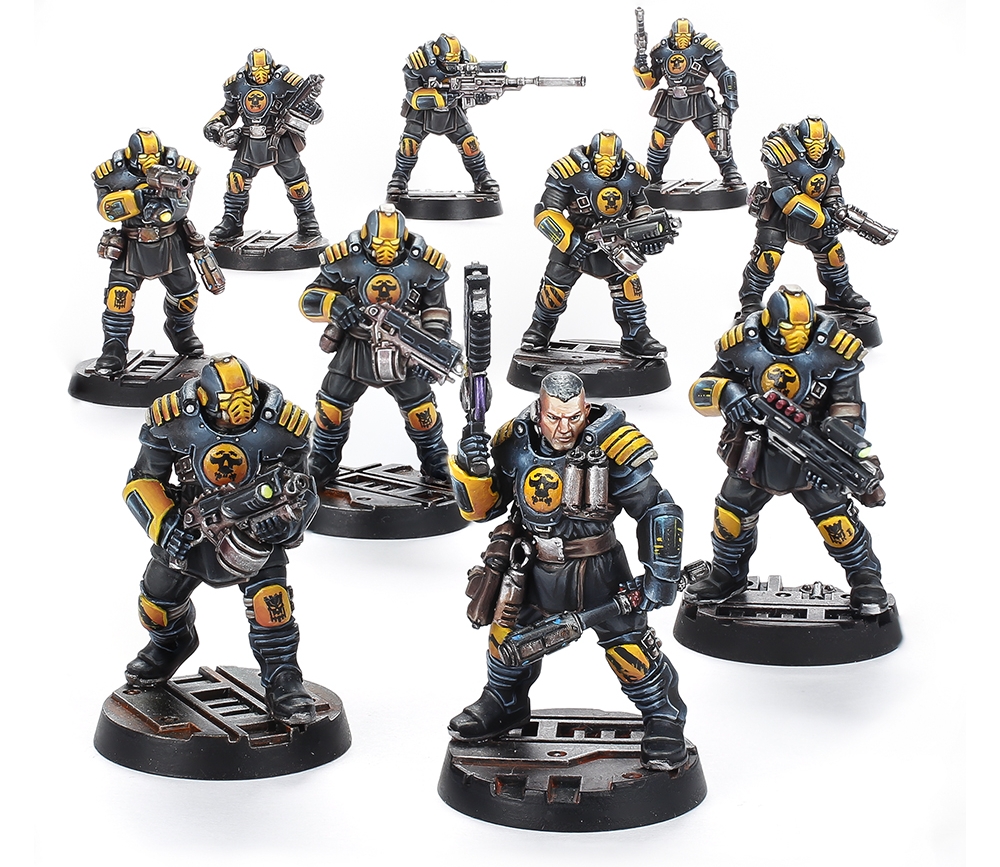 This new "Gang" isn't a bunch of Arbites – they are something different. Something local. And something deadly. Crime doesn't pay in the underhive when the Enforcers are around.
Enforcers? More like LETHAL Enforcers.