Come take a look at what Privateer Press has in store for us come Gen Con–take a look at a new Monster Force, Riot Quest, and of course, Oblivion.
Gen Con is coming up next week, and we've got a look at what Privateer has in store next week–and in the months to come. Let's start with the biggest news, mini-wise. I'm talking, of course, about Sgt. Titanica, who gets huge, and stays huge.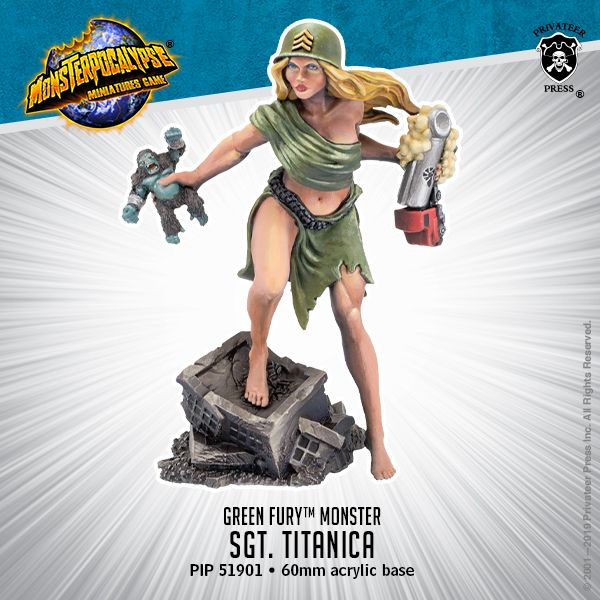 Other exclusives include:
51901 Sergeant Titanica (Monsterpocalypse RAM sculpt) – $22
38017 Infernal Gate (Infernals Structure) – $70
33903 Lady Doom Reaver – $15
74901 Zaal, the Ancestral Eye – $26
92049 Legendary Series Totem Huntress – $35
---
You'll also get your first look at Riot Quest, which will have its first showing at Gen Con. Here's a look at the prereleases: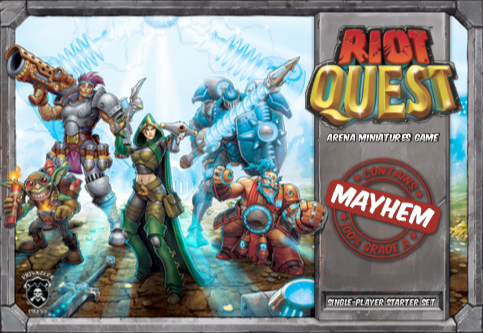 63001 Riot Quest Starter Box – $50
63002 Black Bella, Duchess of Dread (Fighter) – $13
63003 Boomhowler, Solo Artist (Gunner) – $18
63004 Harlowe Holdemhigh (Scout) – $12
63005 J.A.I.M.s (Guard) – $15
63006 Gorman the Mad (Rogue) – $14
63007 Widget, Tinker Extraordinaire – $12
---
The other big news is the first look at Oblivion's campaign set, which will be out in September (but you can see some of it in action at the Con).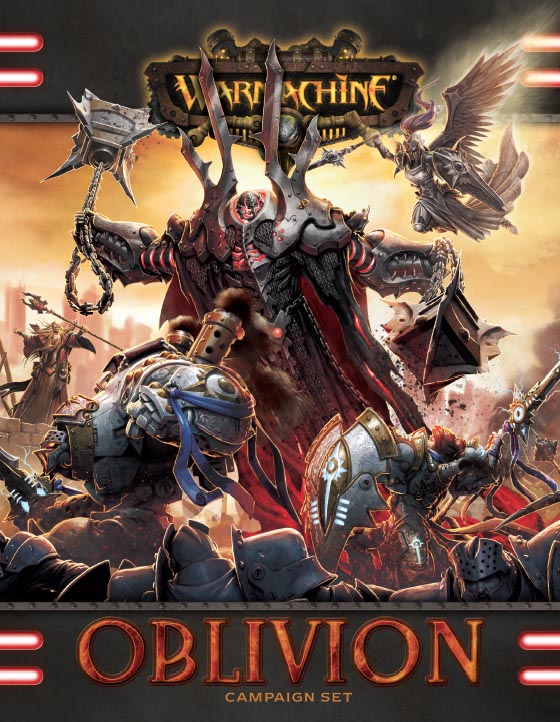 Here's a look at what's coming in September:
25005 Oblivion Campaign Set – $60
41161 Morrowan Archon, Mercenaries Archon Solo – $40
41162 Menite Archon, Mercenaries Archon Solo – $40
38013 Agathon, The Voice in the Darkness – $35
See you at Gen Con!