Vikings, gods, ogres, and a new way to build dungeons for your rpg campaigns. Come check out this week's batch of Kickstarter highlights!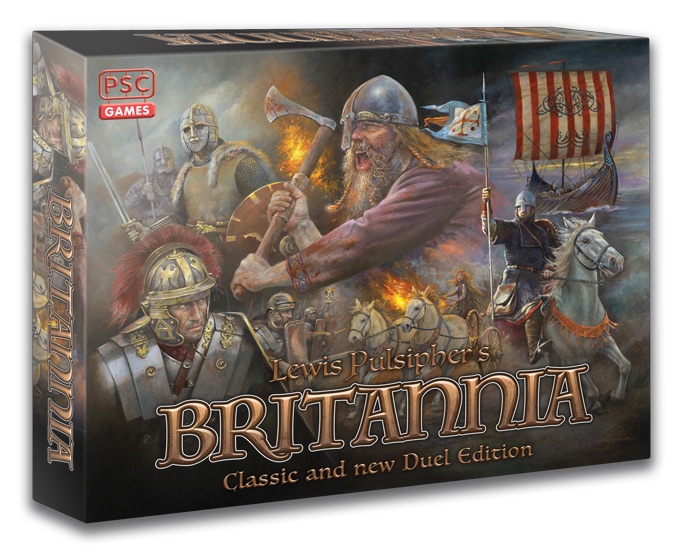 The much-loved historical board game Britannia returns! This edition includes over 200 beautifully sculpted plastic miniatures and two ways to play: Classic Britannia (traditional play for 3 or 4 gamers on the standard board) and Duel Britannia (faster play for 2 gamers on a new board). Classic Britannia plays in the way all Britannia fans know and love, benefiting from Lew Pulsipher's continued development and player feedback. Duel Britannia is a new, fast-playing adaptation for two players, on a new board including Ireland.
You can snag the game with all unlocked stretch goals for $79.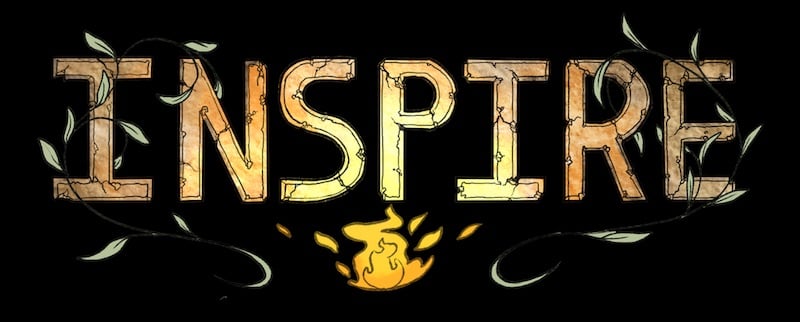 Inspire is a creative & indie style RPG! One where there's no set DM! Creative use of playing cards and making doodles with other players. In Inspire, you play a spirit. The kind of thing that may one day become a god. Those other people around the table with you? Maybe they're going to end up being on the same pantheon as you. Someone needs to be at the top of this pecking order though. That's what you're going to find out as you shape the first generations of this community, each spirit trying to be the one who saves the day, and ultimately become the head of your pantheon.
Multiple pledge levels/formats available – the print edition is $19.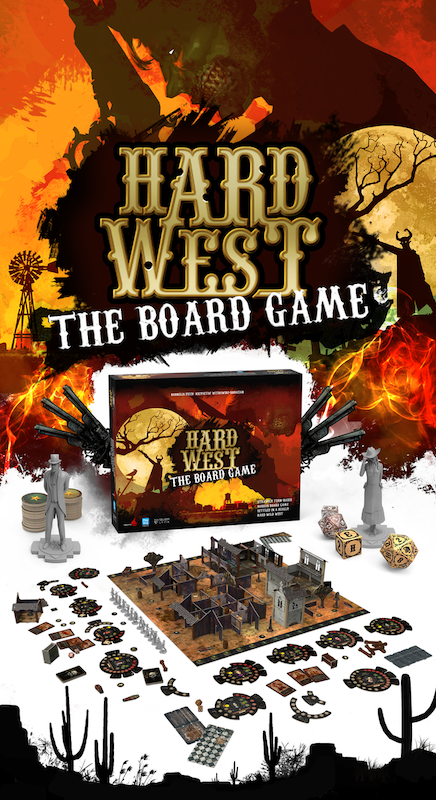 Hard West is a board game that can be enjoyed by 1-6 players.  Set in the wild west, it is a hostile world and making allies will be far from easy. Luckily, there are rumors that there might be a few souls out there who will sympathize with your cause, but take care who you trust! You can your team of gunslingers will be involved in fierce and frequent gunfights. The world of Hard West is full of bandits, demons, and other supernatural creatures. Those who enjoyed Hard West on PC and console will be thrilled to spend time with friends playing Hard West the board game.
You can get the standard edition for $113.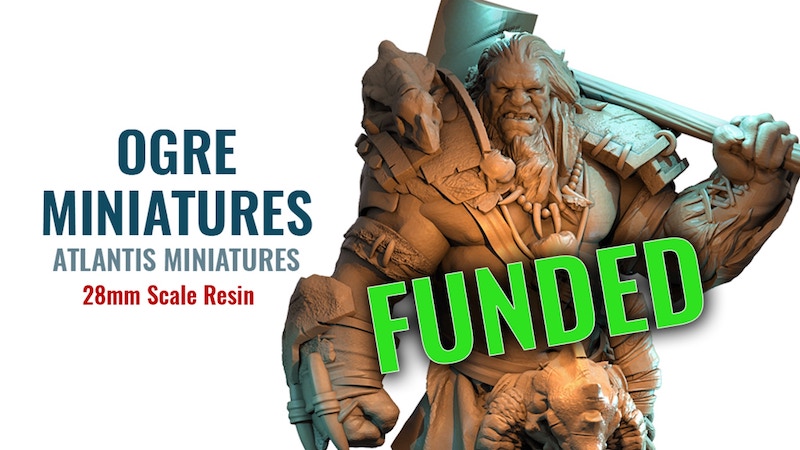 28mm scale ogres, beasts, and mythological creatures designed by Dan Jack and Mike Amor. Late pledge will be open for a limited amount of time – get these fantastic models at a discount while you can.
Single models from ~$14, 3 piece sets from ~$30, and mega sets for ~$90.
Chiseled
is a deck-sculpting card game about sculpting marble.
Play as artists in a shared studio, working to complete your sculptures by the time any player has checked in with the three critics enough times to get rated. Using one
Tool
at a time from the shared workbench, remove and accentuate cards from your individual block of marble–your starting deck of cards–to improve its artistic value, and please the critics from across history for bonuses. Each Tool offers a unique method of interacting with the marble.
 Reverse Deck-Building: "Deck Sculpting" improves your deck by removing bad cards… but don't go too far or you'll suffer missed opportunities in your sculpture!
 Action-Drafting: Each Tool is unique, but can only be used once until all Tools flip again!
 Set-Making: Accentuate arm, torso, and head pieces in different ways to score big! The twist is that you have all that you need already– in some cases, too much!
 Solitaire score-challenge mode: Fast, fun, and easy to set up again and again! Solo games only run about 15-20 minutes, making it perfect for lunch breaks.
You can get the core game with stretch goals for $25.
TaleSpire is a beautiful way to play pen and paper RPGs online. It's a place where you and your friends build and tell stories together. We are marrying the beauty and physicality you find in miniatures with the expanse of digital worlds. Our aim is to get rid of everything that gets between you and your stories. And all of this whilst letting people be together regardless of where they are in the world. TaleSpire is not tied to a specific game or ruleset; if it's role-playing on a square grid, we have your back.
TaleSpire is a place where building and play happen throughout the whole play session. Want to destroy a wall to reveal a secret passage? Do it! Want to rain down piles of gold from the heavens? Sure! At any moment the GM (or GMs) can jump into building mode and change anything without interrupting anything else.
You will be able to build anything from tiny one shots to sprawling campaigns. Each board can be up to 30km across and 10km tall. We will be looking to make them even bigger post-Early Access. A campaign can have as many boards as you can build, and you can copy entire boards — which makes it easy to create alternate versions in various states of disarray if that is what your story calls for.
You can buy the base program and get access to the beta (will be avialable on Steam) for $20.00.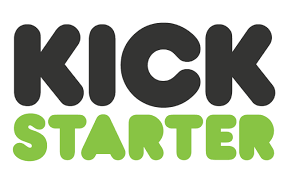 ~Which Of These Campaigns Caught Your Attention?