This gentle goddess brings the sunrise… and this new statue from First 4 Figures glows soothing light.
"Amaterasu, now is the time. We have never needed your power more. Shine your divine light upon this broken and polluted world. Let your heavenly rays become our hope as you guide us all!"
– Sakuya, Ōkami
In Capcom's classic video game Ōkami, Amaterasu represents the dog in the East Asia zodiacs, and is the Celestial Brush goddess of the Sun. An imposing white wolf with red markings, and a tail shaped like a calligraphy brush.  In this take her Divine Instrument, the fiery Reflector that protects her from evil, is lit by LEDs.
There are several package options available that include the statue and a host of extras. Pre-order is open now, and it is set to ship late this year.
Standard Edition (pre-order at local retailers) – 

$84.99
ŌKAMI – Amaterasu 9″ PVC Painted statue
Collectors Box
Size: 9 inches tall (23cm), 8 inches wide (20cm), 9 inches deep (23cm)
Weight – 0.7 KG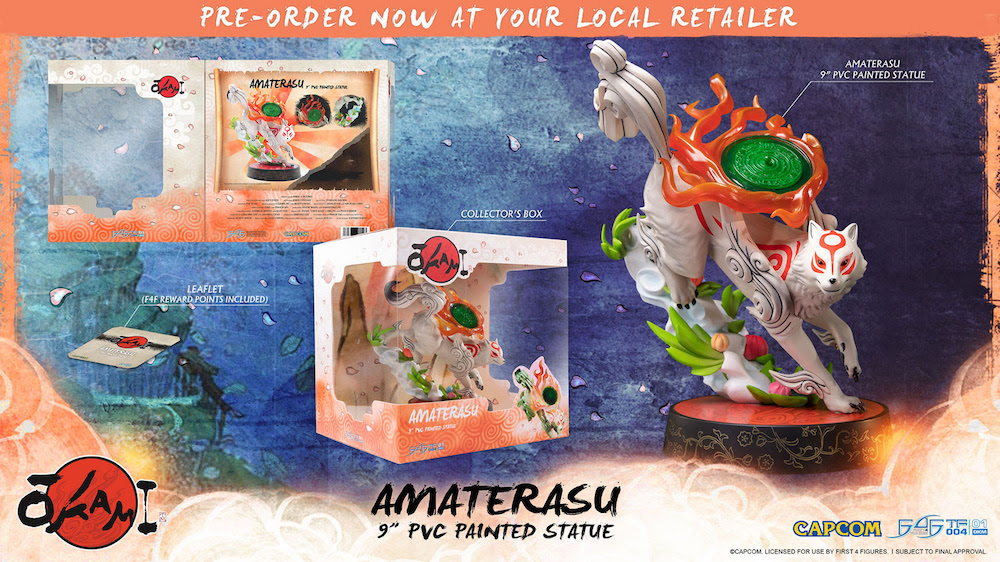 Exclusive Edition – $114.99

ŌKAMI – Amaterasu 9″ PVC Painted statue
Premium Deluxe Box Exclusive to First 4 Figures
Divine Retribution with LED light-up function (2 modes: Always On – Fully Animated)
Limited Numbered Logo Base
Collectors Box
Authentication Card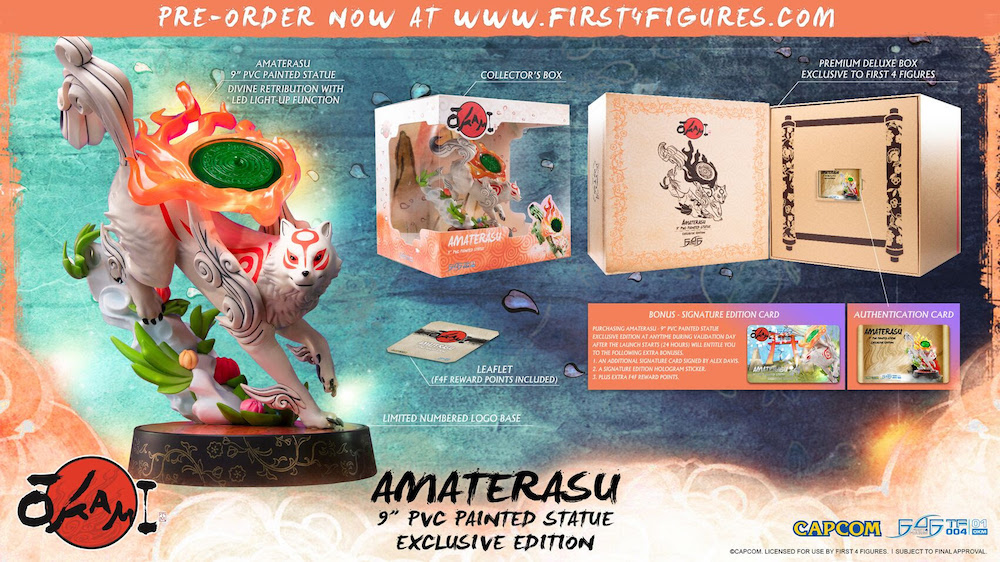 Blade of Kusanagi Edition – $114.99
ŌKAMI – Amaterasu 9″ PVC Painted statue
Premium Deluxe Box Exclusive to First 4 Figures
Blade of Kusanagi with LED light-up function (2 modes: Always On – Fully Animated)
Limited Numbered Logo Base
Collectors Box
Authentication Card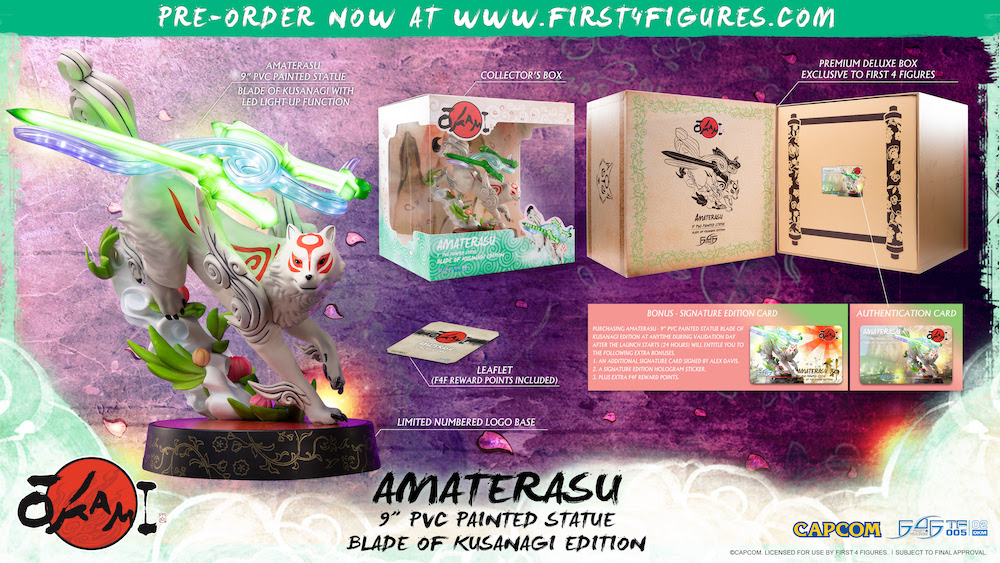 Combo Edition – $199.99
Ōkami – Amaterasu 9″ PVC Statue Exclusive Edition
Ōkami – Amaterasu 9″ PVC Statue Blade of Kusanagi Edition