Wyrd is offering some special edition models at GenCon this year. Including this year's 'Miss' model, Miss Feasance. She can lead the Redchapel crew through bloody fights in the Quarantine Zone with ease and more than a little bit of glee. This model can take the place of Malifaux's choice Haberdasher – Seamus – on the tabletop.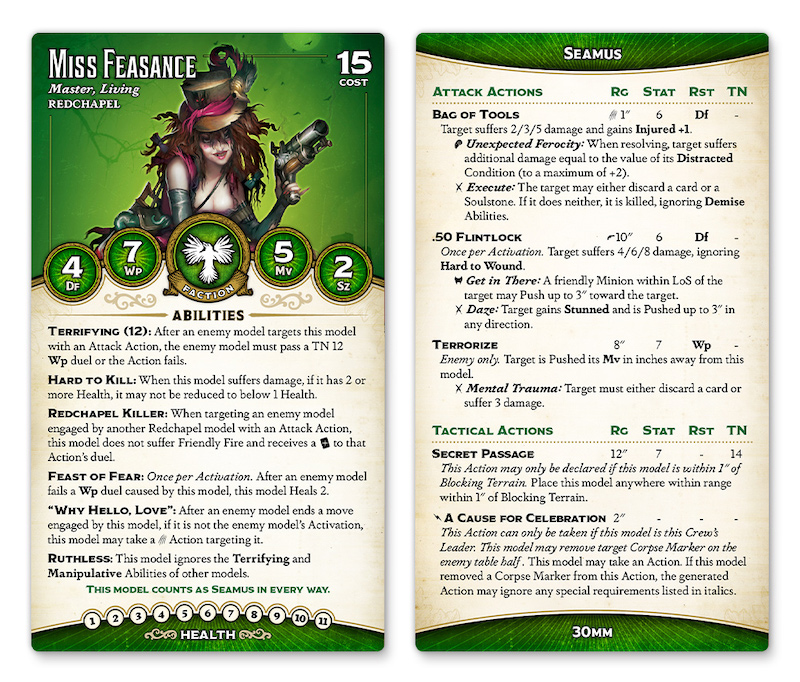 She'll be available with all purchases of $100 or more at Wyrd's GenCon booth (#323) while supplies last, so be sure to make it your first stop. While you're at GenCon, be sure to check out everything the new edition has to offer and the first M3E tourney!
Not able to make it to Indy? You won't be left out – the model will also be available on the webstore during the con.