This week on TFG Radio, Adam, Danny and Tom try to figure Twitch out, Slaughterfest GT review, Hammer of Wrath prep, Atlanta Open  and more!
Welcome to another adventure of TFG Radio! Unfortunately John is not with us this week, so it's up to the old man, Adam, to figure this Twitch thing out. This week the boys talk about the Slaughterfest GT, prepare for Hammer of Wrath GT, talk about the effect of being on stream at an event, initial thoughts on the Atlanta Open, and more!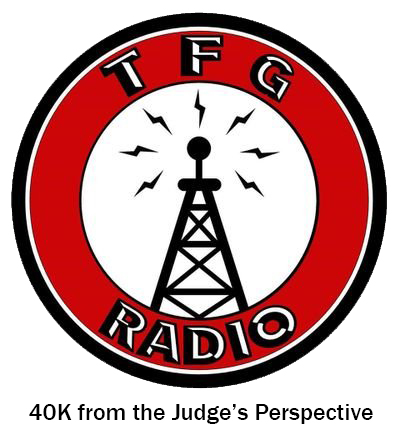 TFG Radio Twitch Stream Episode #44
~I hope you enjoy the show! Be sure to say something in the comments section. Whether it's your opinion of the show itself, or just to suggest something we could talk about in the future, be sure to drop us a line.

If you're a fan of the show, and would like to help us to make the show better, be sure to visit our page and support today:
TFG Radio Patreon
40K: In Memorium, Geoff "iNcontroL" Robinson :TFG Radio