Hexblades might be the most popular class in D&D (according to hard data) but that doesn't mean you should sell your soul to just any magic sword.
According to D&D Beyond's data, most of you are out there playing multiclass Hexblade Warlocks. And that means you're selling your soul to a magic sword (or some other kind of sentient weapon that's powerful enough to grant power to petitioners). But though they call out the sentient sword Blackrazor as a possible patron, we know that BoLS readers are more discerning types. The sort of intellectual who drinks caviar out of a crystal glass up in your ivory tower. And that's why we're here to present you with some of D&D's greatest sentient weapons, just waiting to trade you a fraction of their immense power for a fraction of your soul.
Icingdeath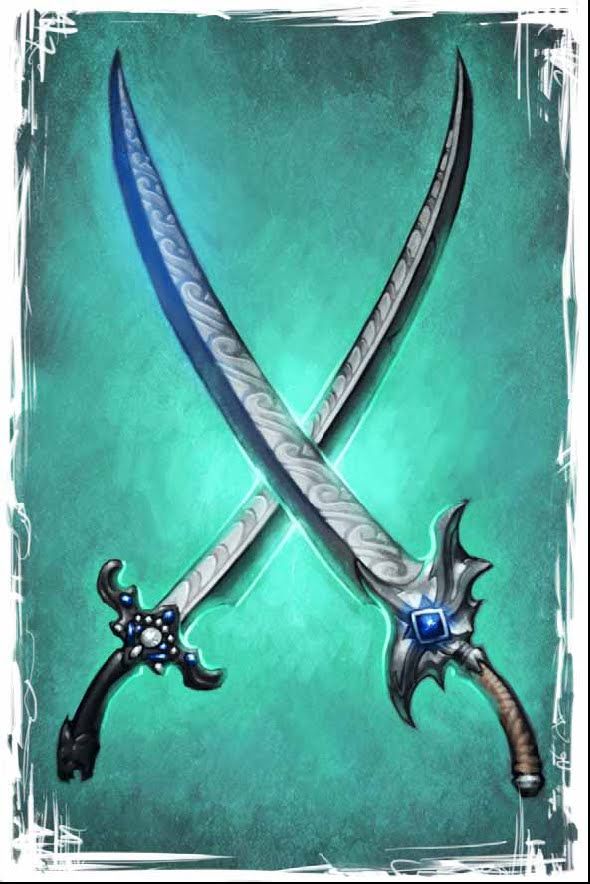 Icingdeath is famous for being paired with Twinkle, the other sword wielded by one of the most famous drow rangers of all time–but it's got a mind and personality all its own. As an evil outsider bane weapon, according to its 3.x stats, this weapon hates planar creatures that try to meddle with the lower planes–the perfect choice for a Hexblade looking to be more of a Guardian/Devil Hunter type.
Karrak-Dur the Overmind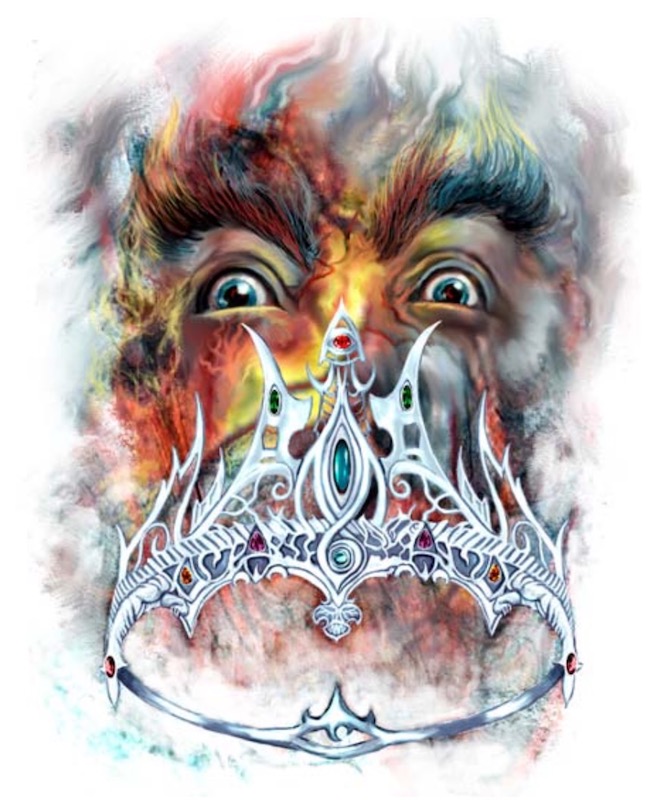 Not technically a magic sword, but this magic circlet has a gruesome origin story that makes it worthy enough to swear fealty to. As the story goes, Karrak-Dur was a powerful psionicist who once traveled the land looking to literally match wits with the best of them. Such was his arrogance and hubris that he challenged a mind flayer and had his brain eaten and mind trapped in a gold circlet–now this egomaniac seeks to drive those who possess the circlet to rule the world with the power of their mind–a perfect Warlock patron if ever there was one.
Whelm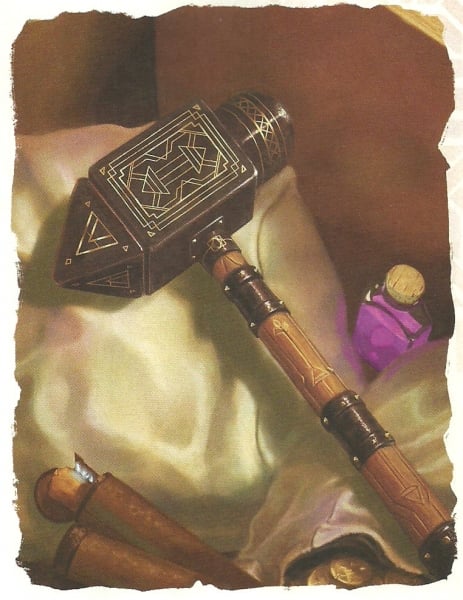 Why should Blackrazor be the only weapon from White Plume Mountain to get to have Warlocks? Sure it's not a blade forged from the stuff of shadows, but this intelligent magic sword hates crowds, loves causing shockwaves, and finding secret things. We could see patrons of this magic hammer traveling to the hidden places in the world to try and uncover buried secrets for Whelm.
Axe of the Dwarvish Lords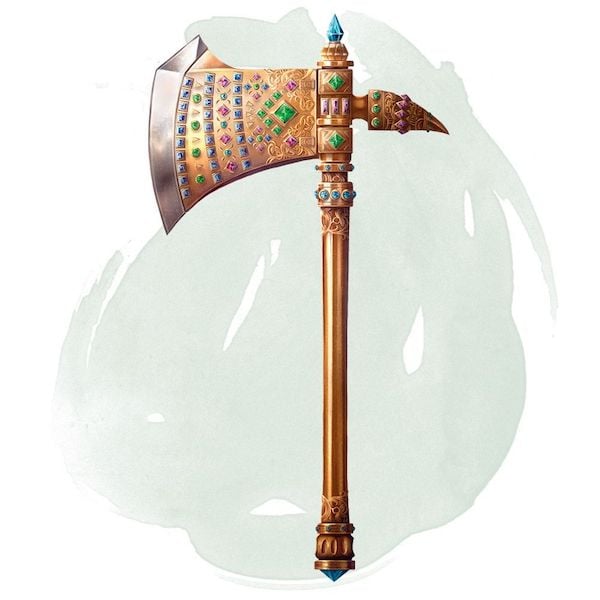 It's a dwarfstravaganza here. The Axe of the Dwarvish Lords is a powerful artifact that commands people to benefit all dwarves, granting them much of their qualities. It is a pretty easy jump to Warlock Patron status, commanding dwarven warlocks to go out and wield great power in the name of this bejeweled axe.
Lilarcor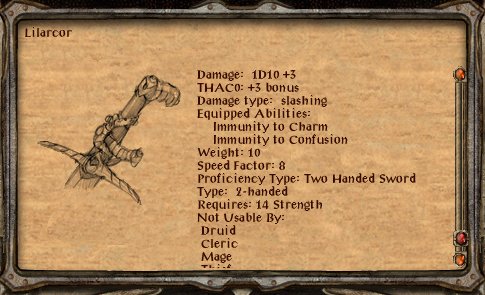 My personal favorite. This talking sword is particularly loquacious, as can be seen in Baldur's Gate 2. A wisecracking magic sword that definitely wasn't a former peasant of questionable intelligence? What more do you want out of a patron?
Wave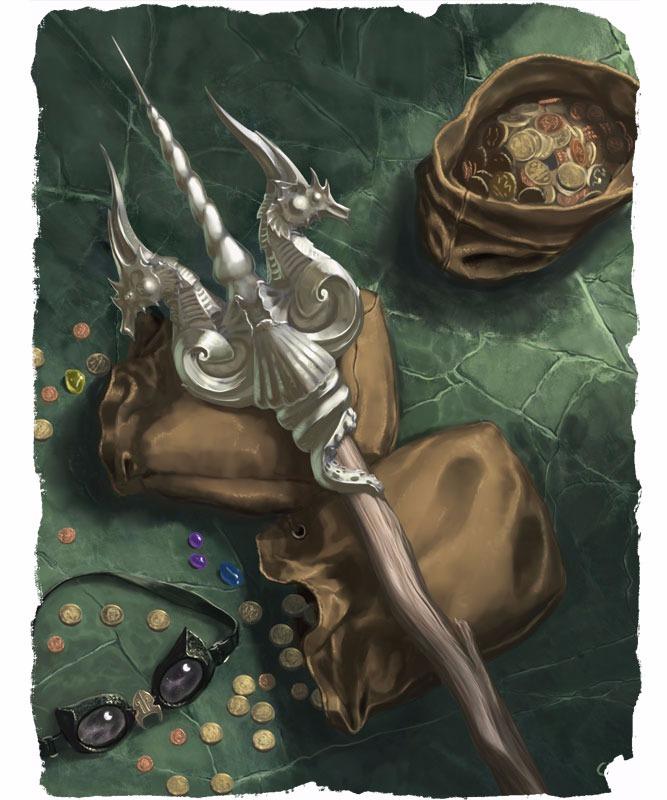 This magic weapon out of White Plume Mountain is a fantastically powerful trident that is as old as of 1st Edition. Does this legendary weapon imbue its victims with the powers of the sea–ancient sea powers given to a hexblade? Hmm, no, dunno if that would work or not.
At any rate, the next time you're making a Hexblade…stop and consider one of these patrons. Happy adventuring!