Wizkids is bringing another Icon of the Realms to life on your tabletop today, this time it's one of the biggest Guardians of Waterdeep: a Walking Statue.
The Walking Statues of Waterdeep are its protectors. These massive constructs were once built for the defense of holy temples and castles, and unlike most constructs, walking statues have free will, which means they can learn and remember. They maintain a constant vigil of the city–though some are rumored to have gone on a rampage through Waterdeep during a time of great chaos. Probably best not to think about it too much.
There are eight known statues and rumored to be more on the Ethereal Plane. The ones we know about, though, are as follows:
The God Catcher – Settled in the Castle Ward of Waterdeep
The Griffon – Hangs out near the Peaktop Aerie
The Sahuagin Humbled – This is the first known Walking Statue, and it sits on the slopes of Mount Waterdeep.
The Great Drunkard watches over the Market
The Lady Dreaming who watches over the Castle District
The Honorable Knight, whom you can see below
The Hawk Man
The Swordmaiden (destroyed)
via Wizkids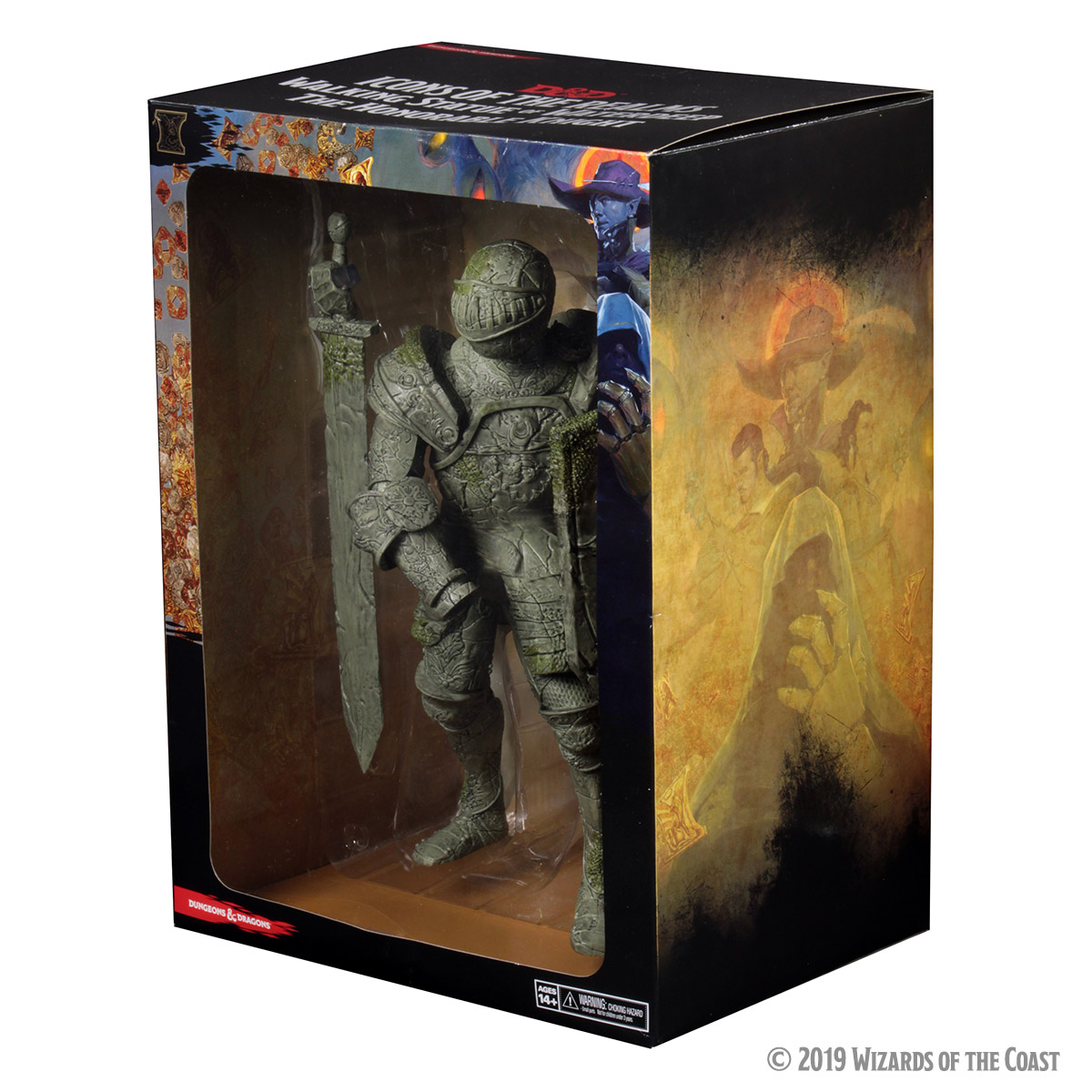 WizKids, the industry leader in quality pre-painted plastic miniatures, presents its newest D&D Icons of the Realms premium figure, The Walking Statue of Waterdeep! The gorgeous detail on this miniature highlights the incredible power that is at the Blackstaff's command, towering over the city of Waterdeep at 57′ 3″ tall. Bring one of the awesome protectors of the Crown of the North to your Waterdeep adventure with this premium figure!
This fantastic pre-painted premium figure will be the perfect piece to create an immersive roleplaying game experience. It's the perfect addition to your Waterdeep adventure and beyond!
*This premium figure contains the following item:**
1 x The Honorable Knight (approximately 11 inches tall)
*Contents subject to change
MSRP: $59.99
SKU: 73651
---
Now it's not necessarily clear from the box above–but this statue is appropriately huge. Here's a gallery for you to get an idea of its size.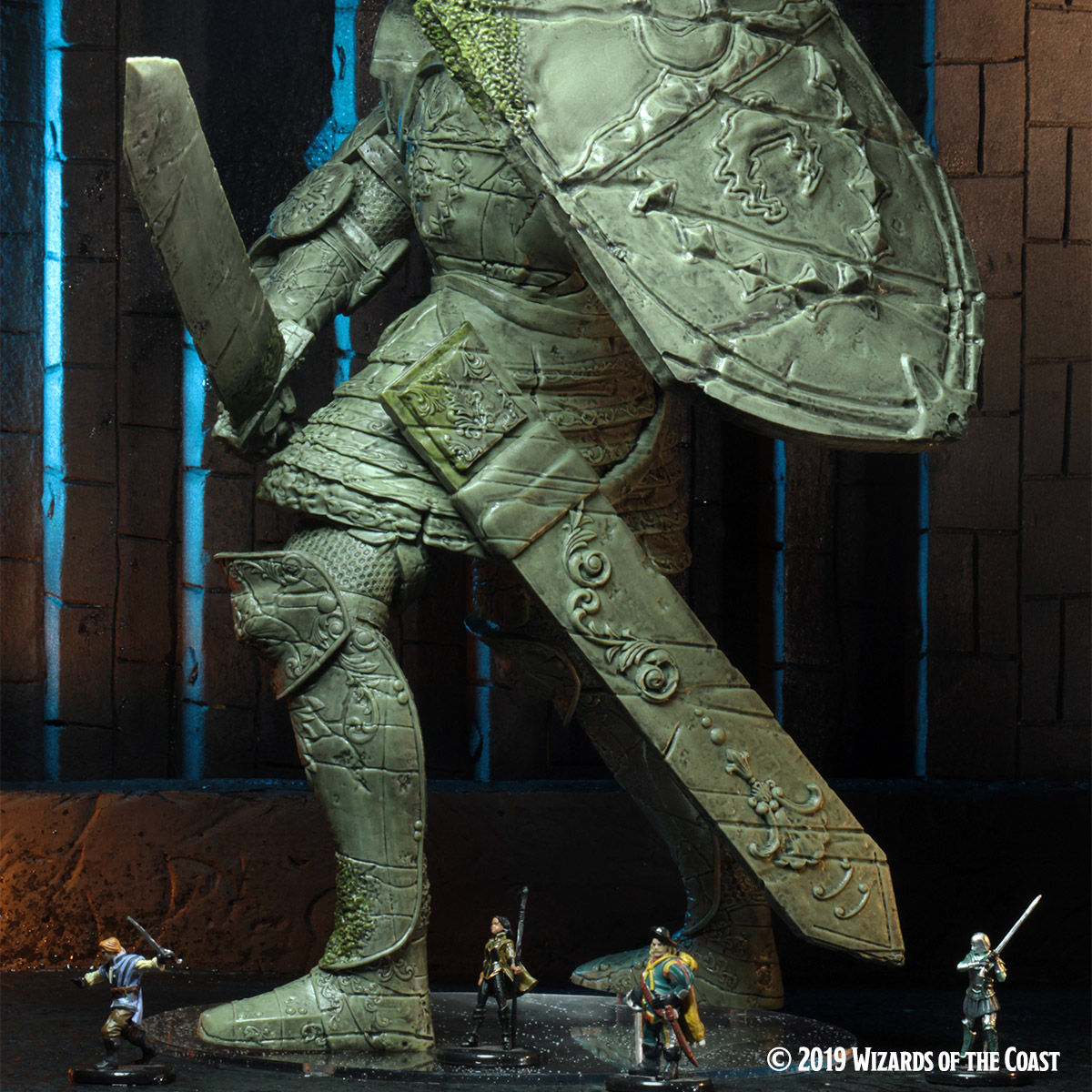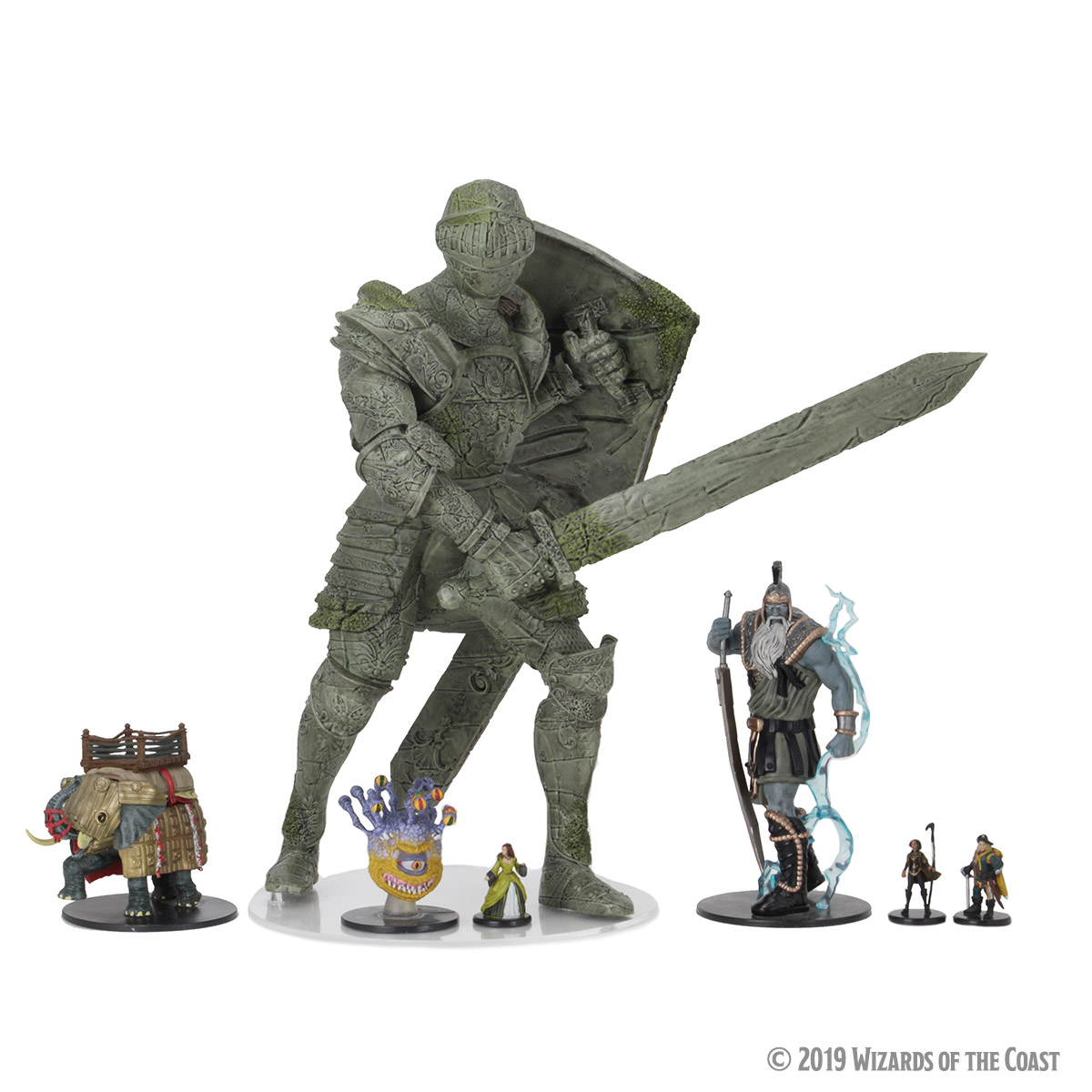 Grab one of these massive statues today. Happy Adventuring!