This year marks the 75th anniversary of the landing on Omaha Beach and D-Day, and the start of a massive Late War campaign for Flames of War.
FOW is entering the end of WWII starting with the Fortress Europe and the D-Day books that will cover battles in Europe from 1944 to 1945. They're running a long campaign with games and hobby leagues you can participate in as you build your forces; check that out on the Big Four Of Late War website.
The books are available now, as well as some starter boxes – and you can grow your forces with these new releases that are on pre-order. They're expected to ship next month, and there's more due in October.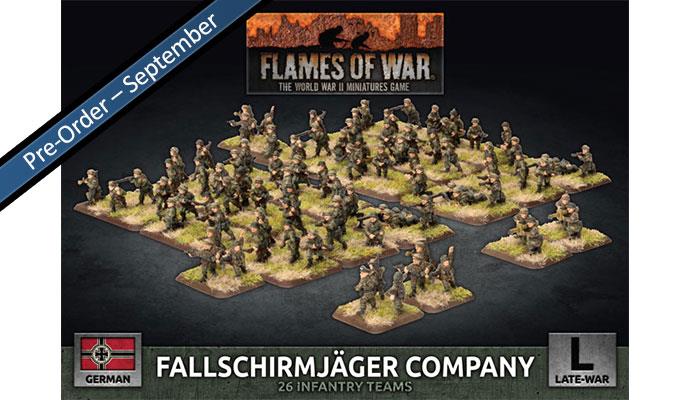 GBX136 Fallschirmjäger Company (plastic) – $54.00
26x Plastic Infantry Teams

2x Formation Command MP40 SMG Teams
2x Unit Leader MG42 and K98 Rifle Teams
18x MG42 and K98 Rifle Teams
4x Panzerschreck Anti-tank Teams

4x Unit Cards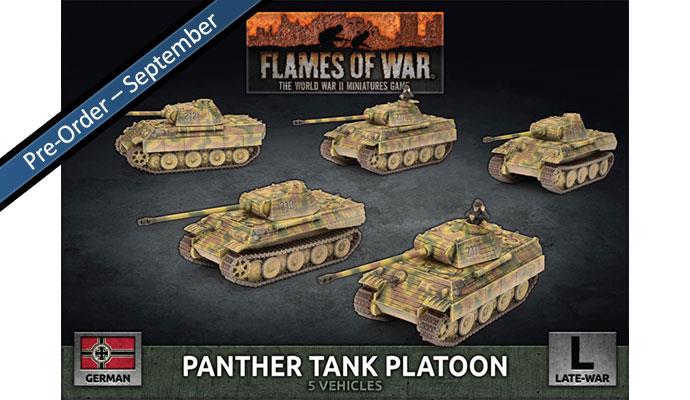 5x Panther (7.5cm) Tanks
1x Decal Sheet
4x Unit Cards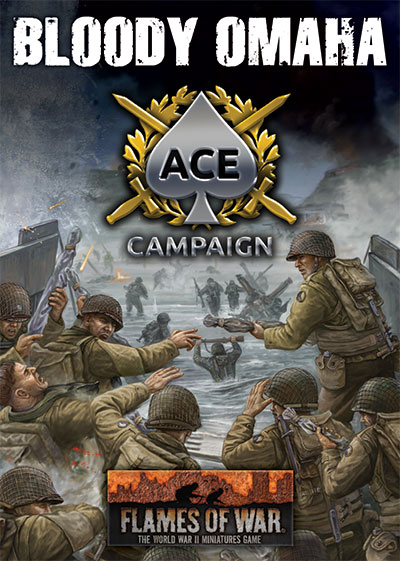 FW262B Bloody Omaha Campaign Card Pack – $20.00
The Bloody Omaha Ace Campaign is a narrative-driven system where players get to create their own heroes and fight on the beaches of Normandy and beyond.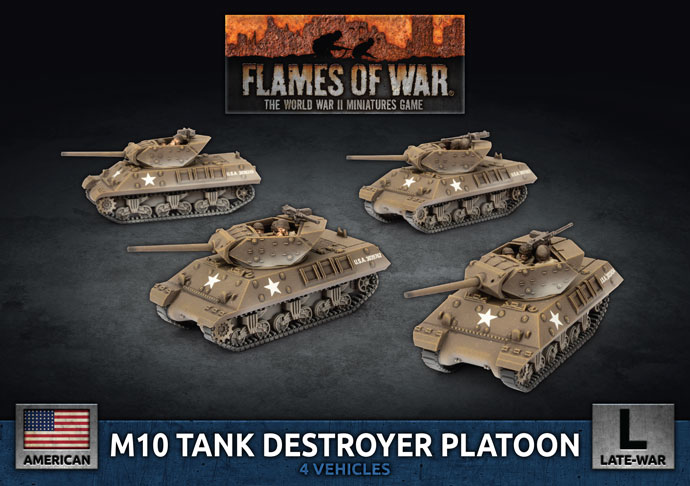 4x M10 (3-inch) Tank Destroyers
1x Decal Sheet
1x Unit Card