The White Scars are getting a new Speeder for the Heresy-Era. Check out the Kyzagan Assault Speeder!
If you are looking for a hard-hitting option to keep up with your fast moving White Scars in the Heresy-Era, the Kyzagan Assault Speeder is just what the Khan Ordered!
"The Kyzagan Assault Speeder is the ideal support vehicle for the Golden Keshig, mounted on their Shamshir jetbikes. Both of these units will be available to pre-order soon and will let you dictate exactly where you strike thanks to their swiftness and manoeuvrability."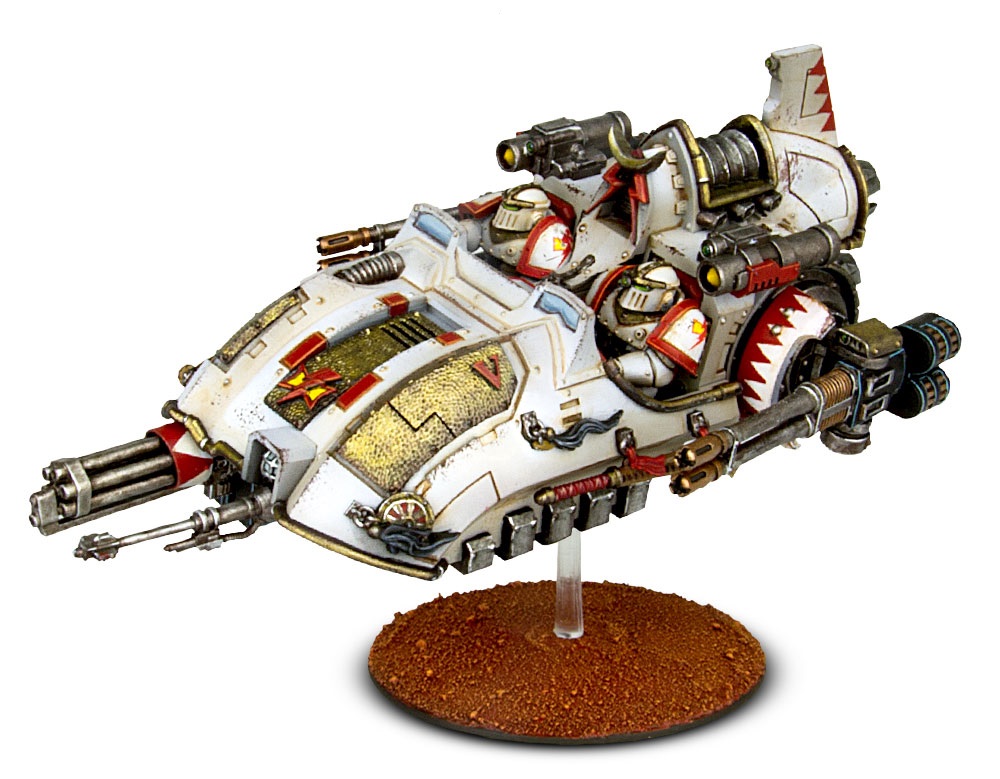 Boasting a tougher profile than other Javelin Attack Speeders, the Kyzagan has a front armor value of 12 making it more durable. That's not all – it's also rocking an array of guns that will make tanks jealous.
In addition to the wall of lead this Speeder can dishout, you can also slap on two hunter-killer missiles for even MORE offensive punch.
Keepy an eye out for this Speeder to make a landing this weekend from Forge World!