Paramount and Hasbro are in talks with the team behind Spider-Man: Homecoming and Game Night to direct the the mystery project based on the iconic TTRPG.
Adapting the the core of the game system into a movie has been in the works for a bit – the rights have moved through a couple of production companies, and landed in court at least once. The news broke last April that Paramount and Hasbro's Allspark production company were shopping around a new D&D movie – with hopes that we forgot about the last one.
We didn't.
This March Chris McKay (The LEGO Batman Movie) was the first director to be attached to the project with a script from David Leslie Johnson (The Conjuring), but both have since left. Michael Gilio (Kwik Stop, The Raven) took on re-writing Johnson's script in April. Deadline is now reporting that Jonathan Goldstein & John Francis Daley are in talks to direct. The pair have worked on Spider-Man: Homecoming and Game Night most recently. 
Not much is known beyond that at this point – no idea where in the realms the story will be set, or who will be starring. A wish list of actors leaked a few months back that included Will Smith, Josh Brolin, Chris Pratt, Vin Diesel, Matthew McConaughey, Jamie Foxx, Joel Edgerton, Dave Bautista, Jeremy Renner, and Johnny Depp to take on the male lead. That's a really broad list – almost as if they're not sure what they want.
As much as I think Goldstein and Daley will be able to make something decent, it feels like another attempt that's going to fizzle out to me. That may not be the worst outcome given past attempts. Maybe someone could finance Joe Mengeniello's Dragon Lance movie instead.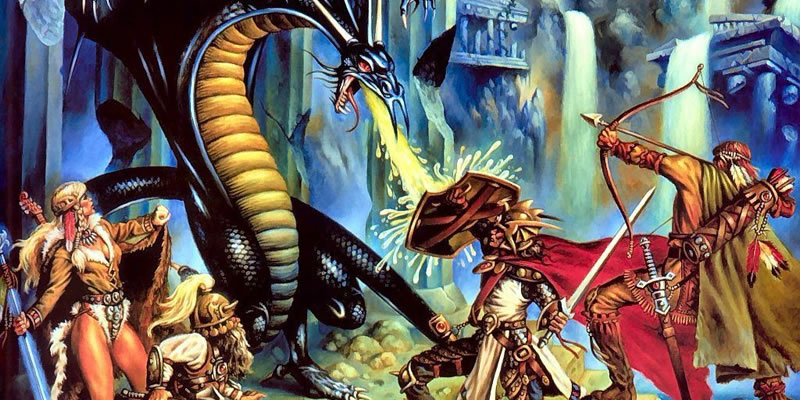 The untitled Dungeons & Dragons movie is set to hit theaters November 19, 2021. Some movies to watch while you wait: