The biggest thing to chat about right now is the new Marine books and what it is going to do to the game.
Overall I find the book pretty good with lots of builds, different ideas, and things to do depending on the type of tournaments/events/missions you like to play.  The biggest plus for the book is that it feels like a real Marine play style book.  The army pushes for the middle, digs in like a tick, and has some amazing heroes to smash stuff with.
Of course, how will this evolve for the meta?  It kinda depends on FAQs that will most likely come out (FW, Scorpious, Cronos) and how people start adapting to the army.  Of course, with only two supplements, it gets harder to really judge because each one brought some very interesting bits to the game.  I like both of them even though I feel they missed the opportunity for a Veteran Bike squad for the White Scars – and it is a shame.  Still, both books seem powerful in their own ways.

White Scars
On the White Scars front – GW seems to have built to be an interesting army.  They have some powerful Psychics as well as a big push for turns 3+ with abilities that activate off of the Assault Doctrine.  It's kind of a shame we don't have a way to push it to that doctrine turn 2, but that is most likely a balancing issue as the army is super fast.
It is just crazy fast, especially with big piles of bikes shooting around, putting bullets in bad guys, and just being a pain in the butt.  The psychic Power Storm-Wreathed seems designed to wreck the T'au army as you can easily move a massive unit of biker jerks forward, get them in range, and wrap up a ton of units turn after turn.  Throw that unit forward, have it dakka out all the drones, and get to work with some Thunder Hammers and other options from the army.
The interesting thing with this army is that it feels like you should be using just pure White Scars and not looking at the Successor chapter.  This is unique as the Ultramarines supplement has a potent Special-Issue Wargear option.  There is also another crazy Strat that lets you stack another Warlord trait on a Character to so there are some options to do a bit of crazy warlord trait stacking – like Master of Snares with Chogorian Storm to tie people up and cover them in Bikers.  This is also the army that starts to have four flat damage Thunder Hammers coming out of squads. This is pretty dang nutty as you can easily get a few hits in and cause all kinds of problems for people.  The more annoying thing is how the Index biker Captain option doesn't have Angels of Death, so this really leaves us the Khan on a bike and a Jump Pack lord.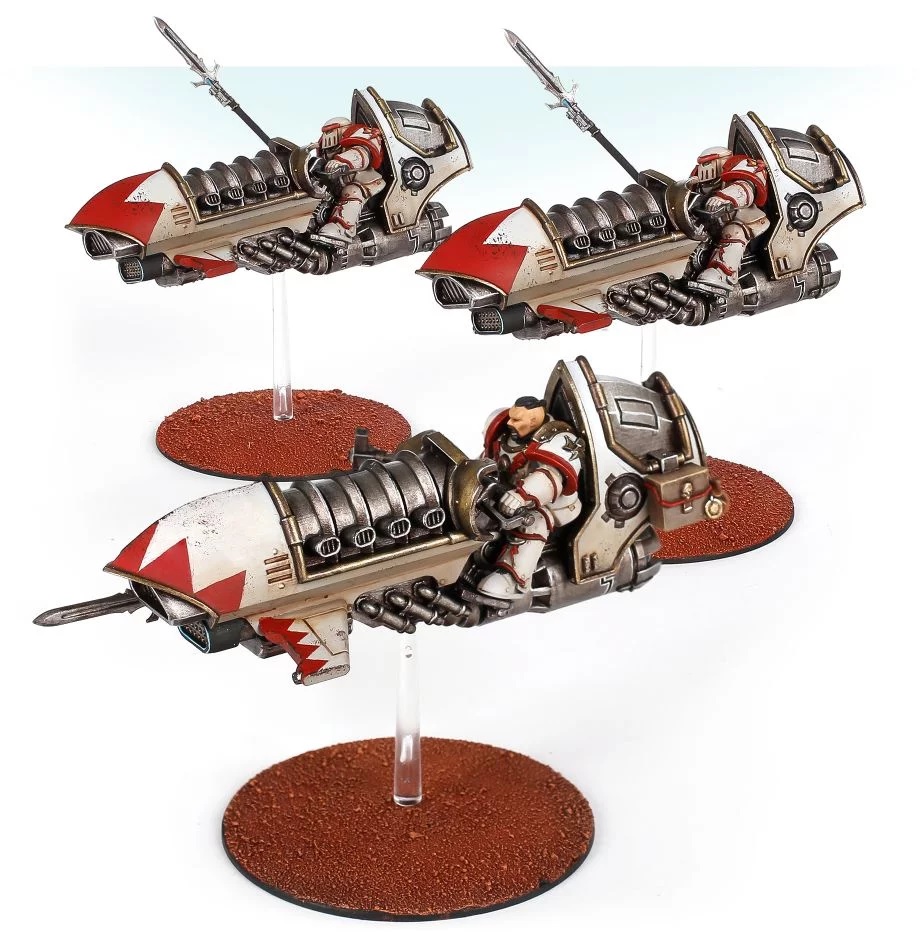 When do we get Primaris versions of these guys?
Overall I am very excited for my biker loving 40k friends; they can finally play a pretty deadly force.  It kinda sucks they need to take some Marines to get Command Points and fill out Battalions, but maybe having a troop biker was too good to give to the army.  Especially one that was this fast and could come in this hard quickly.
My only real issue, again, is lack of units in the supplement in general.  When you compare it to the Ultramarines book, it feels a bit lacking – even though the rules are very strong.  If I were going to play a Marine army, I would most likely look at White Scars – either going a Rhino heavy route or Impulsor if the cost isn't too bad to get them.  Just the idea of a very aggressive army that pushes quickly to the center, having bikers to deal with issues, and strong characters to murder big giant robots seems decent.
This leads me to another bit of annoyance – where are the other Primaris releases for these books?  The Impulsor seems like an interesting model, so seeing the actual price point would be great.  Plus it gives a chance for people to buy it – as well as some of the other models left in the warehouse.  I know GW needs to spread the purchasing love out, but it would be great to have the initial new stuff and then look forward to the supplements and any new units package with these books.
 
Ultramarines
On the other side of it is the Ultramarines supplement, which feels very much like the Marines from the fluff.  These are the units that move to the middle, hold the ground and pound the enemy into submission.  I don't know which one is more powerful as each plays differently.  I think the Ultras have some more powerful Stratagem synergy while losing out on some of the Psychic power nonsense the White Scars have.  The biggest bonus for sure seems to deal with the Special Characters they have and the removal of the need for Roboute as the linchpin of the army.  That is probably the most significant thing because you don't need to find a way to fit him into your blue army of death.
The biggest strength seems to be how powerful the Doctrines are for the Ultramarines.  There are a whole lot of things you can do when your army doesn't count as moving but still can move.  Dreadnoughts become very interesting with lots of them hitting on a 2+ and keeping that ability.  Many bolters will get all of their bullet storm love, which is a nightmare for any horde based army.  Mix that with the ability to move doctrine around a bit, and you start to have an army that will seem to act like it is always turned to eleven, and ready to eat your face.
The crazy thing out of all of this is that the Ultramarines seem to have the best Successor relic in the game with the Seal of Oath.  A lot of the time armies have very specific powerful units you need to get rid of.  This relic lets all of your bolters and other nonsense reroll to hits/wounds within 6 inches of the bearer, so for anyone throwing out, say, a Morty or big scary Knight prepare to get bolter to death.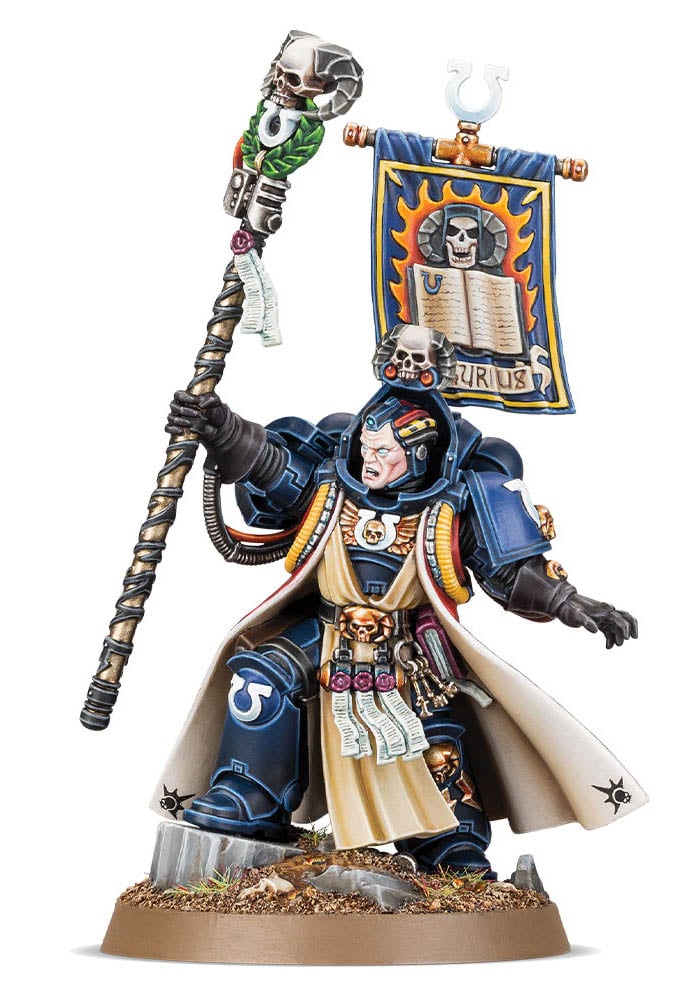 There is some odd stuff in the book that I want to question.  The wording on Tiggie Smalls seems to indicate you can either take three powers from the Basic Space Marine book (Hello Null Zone) or take three powers from the new Indomitus discipline.  This feels weird. All the other multi-option psykers can pick and choose from within all the options they have available.  The other ones from Thousand Sons have it listed as they know three powers from X, Y, and Z.  I don't know if that is intentional as the powers feel like they work better if mixed. The other weird thing is something I already mentioned – Cronos and some Forgeworld Vehicles.  This is specifically the Scorpious and its ability to pick an Ultramarines Warlord trait like Paragon of War.  It has a 3d3 no LOS shot with the rule that if it didn't move, it can shoot again.  This all hits on a 2+ all the time, and with the Warlord Trait, it can cause mortal wounds on a 6+ to wound.  This works because the Scorpius has the keyword Whirlwind, which allows you to pick this funky tank.  I don't know if it is any good – but hitting on a 2+ with 6d3 shots that are Strength 8, Ap -2, and flat two damage seems pretty good.
The Ultramarines also seem to the army to really push the Primaris role as well for Marines.  All those pesky Aggressor's start to become very scary when they can shoot twice and bullet storm the heck out of you.  Remember what I said about Hordes being scared of Marines?  Well, this is where it starts with tons of low-end firepower that hits well, wounds well, and just forces you to make too many dice rolls.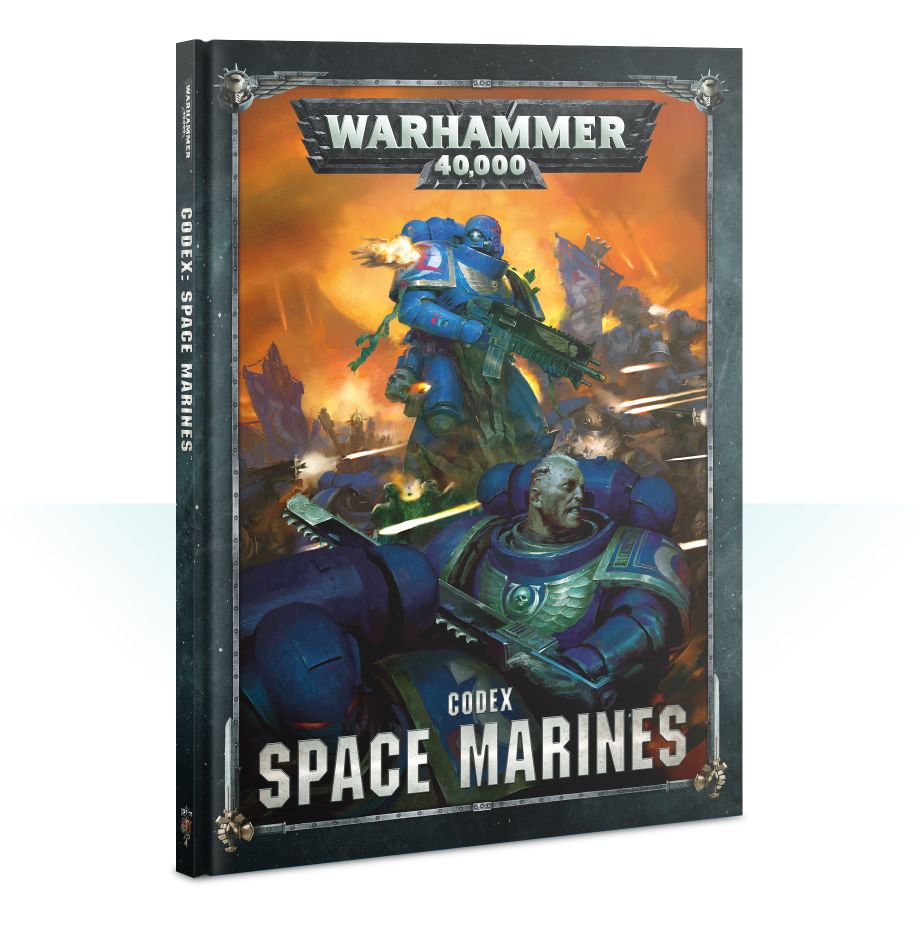 Looking to the Future
Right now, both of the supplements really change up how the basic Marines work for their army.  This is good because it really starts to create a unique set of armies that will play differently based on how they are colored.  I end up thinking that having your marines in some kind of basic color set that doesn't match a specific chapter might be the best if you plan on dancing through the chapters/successor options.
I am hoping we see some very unique supplements coming soon – with Iron Hands having a unique set of rules that makes them feel like more than Cyborg Marines.  I also hope the Imperial Fist/Crimson Fist/Black Templar release is a big fat book of Red, Yellow, and Blue.
Look for a White Scars army for Friday as I start to build a Biker army of doom to appease my desire to paint even more bikes (I had a super big biker army, painted a few bikers armies, and somehow have even more bikers at home still).
Which Supplemental codex do you like more?